Carrying cash and coins all around is a hustle to some people. Walking around with a wallet can be inconveniencing and an unnecessary load. Airtel Uganda is following in the footsteps of MTN by introducing Airtel Money Pay.
With this, merchants will be able to receive payment for goods and services using Airtel Money. The option of Airtel Money Pay can be seen on the Airtel Money menu when you dial *185#.
Advertisement - Continue reading below
This payment method reduces any risks that may come with carrying cash and you also don't have to struggle with small change amounts.
How to Pay using Airtel Money Pay
The merchant premises (who are being signed up) will have a unique merchant code given to them. You use your phone to dial *185*9# where you enter the merchant's code, amount and then your pin. Payment is made to the merchant at zero charges on your side.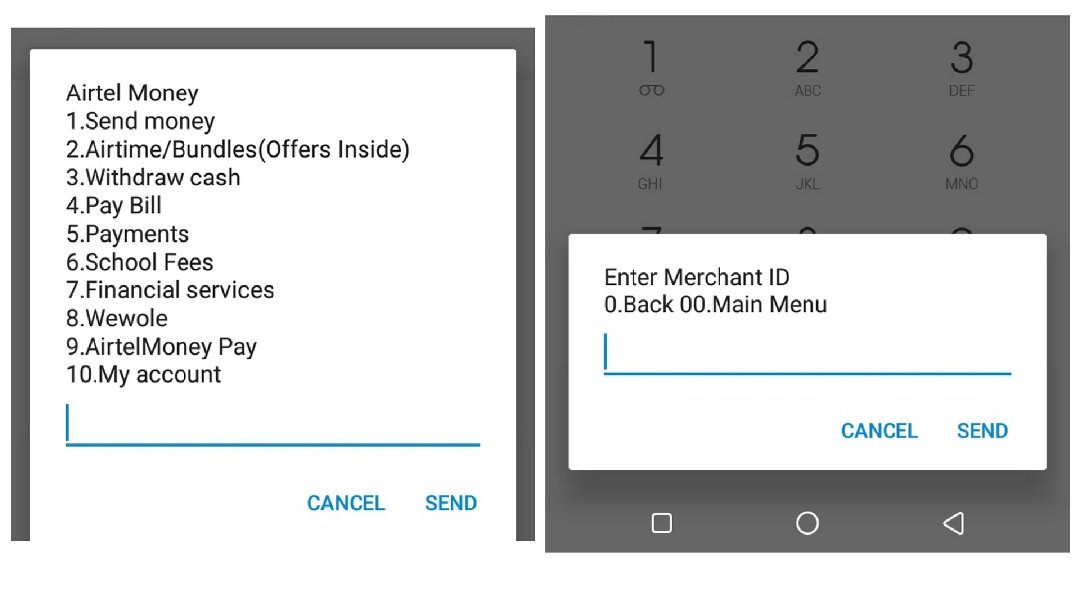 When the payment is successful, you are immediately notified via SMS with a confirmation of the transaction.
To sign up your business to Airtel Money Pay, contact the customer care team and you will be guided on the process to follow.
Update: Airtel has began rolling out Airtel Money Pay to merchants in a similar fashion to MTN's MoKash.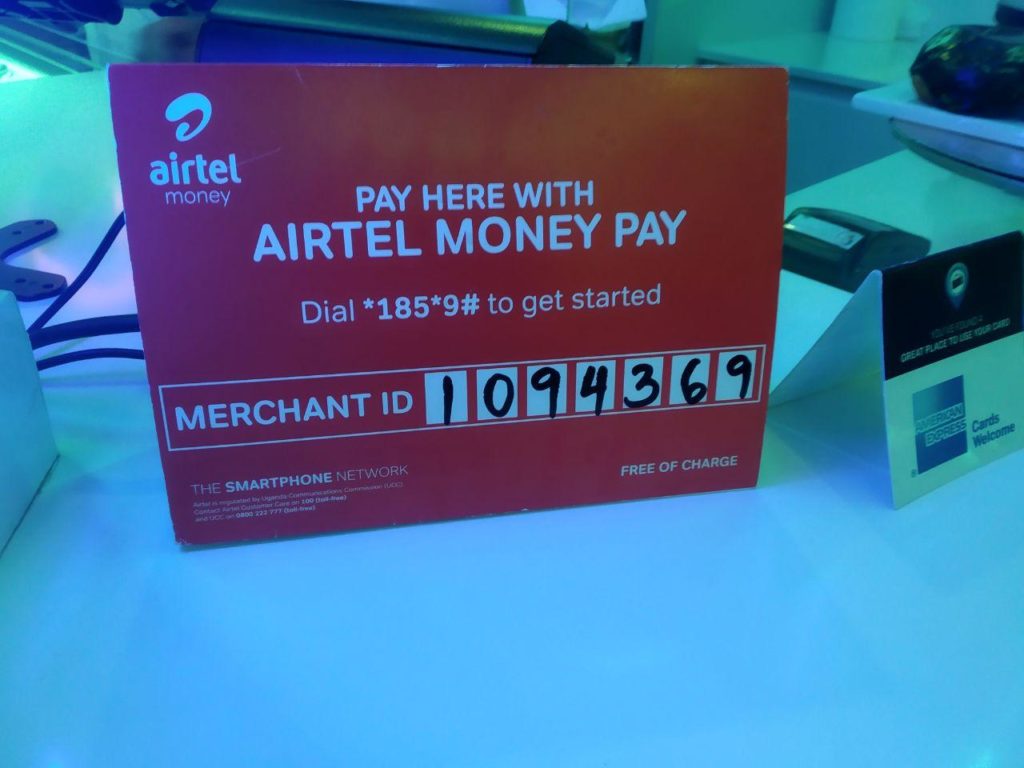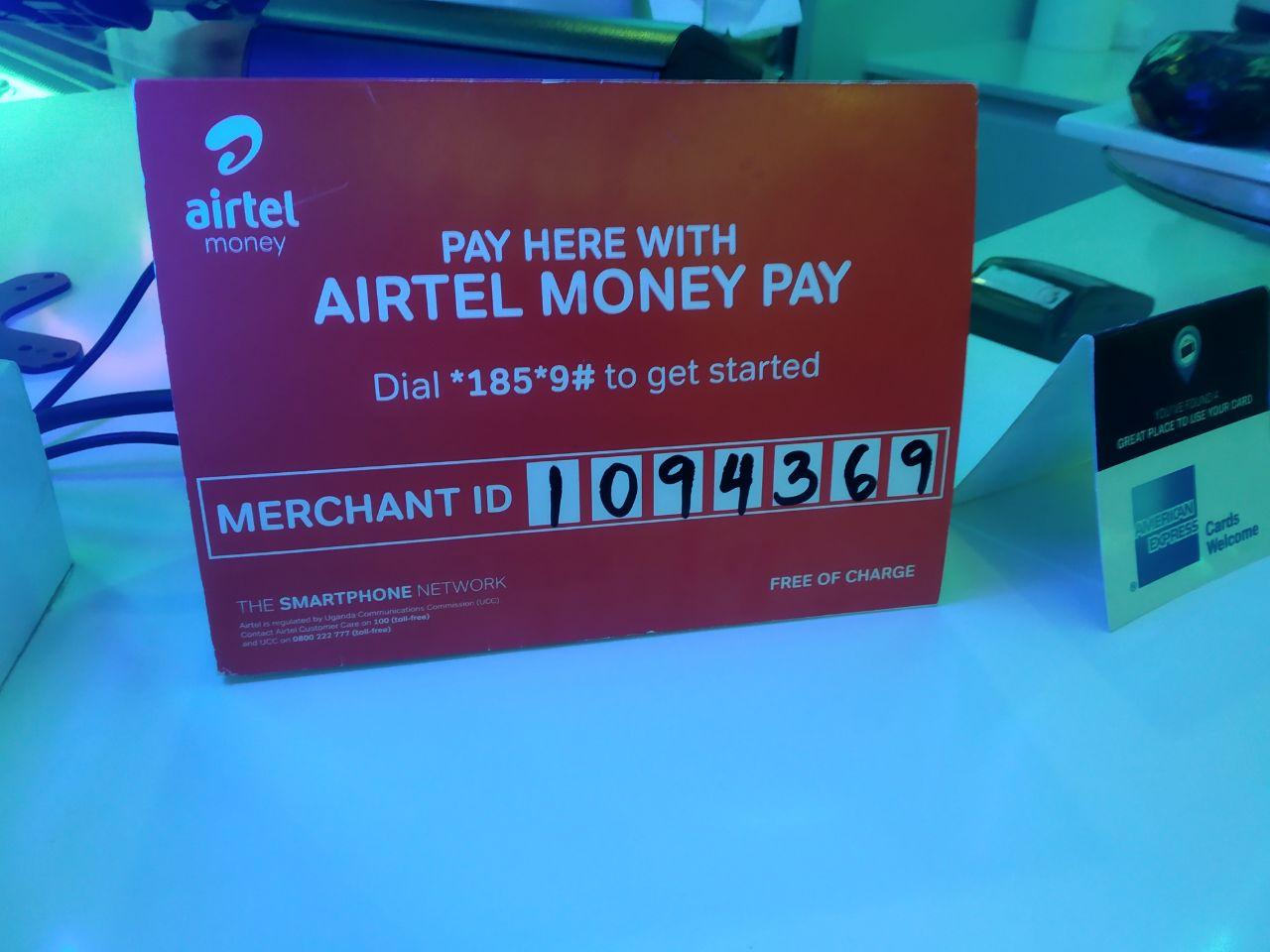 ---
Related Article: How to pay for Goods and services using MTN Momo Pay
Advertisement - Continue reading below
---
What we expect
We expect there to be measures to manage mistakes in the transaction process. For example, if you enter the wrong amount, more than you should pay, the merchant should be able to reverse it.
Also, we expect that merchants will be able to earn a commission (of a certain percentage) by selling airtime or making payments for customers.
It is not clear when Airtel Uganda will launch the product, but you can make transactions as early as now, so long as you know a shop that has an Airtel Money Pay merchant number.
This is a great step towards the cashless economy and we welcome it.
Featured Picture credit: Fiona Graham/WorldRemit