Ever seen a video about someone and doubted whether that person really said it? You probably are right. Using digital manipulation, a person can be made to do or say something they didn't in real life — in a video or audio recording. This technology is known as "Deepfake".
What is Deepfake?
Deepfake is synthetic media in which a person in an existing image or video is replaced with someone else's likeness. Deepfake combines "Deep learning" and "fake". Basically, it's fake videos or audio recordings that look and sound just like the real thing. Deepfakes make use of algorithms that process images, video, or audio of real people – such as celebrities and politicians, for example – in order to synthesize the content of them doing or saying things they did not.
Advertisement - Continue reading below
How to Spot a Deepfake
Most of the Deepfakes are in poorly lit or low-resolution photographs. The first thing to do is to do a Google search of the content in question on that video to identify what actually has been said about it. Just search for keywords in that video and you might come across news articles pointing out that that public figure did not say those words.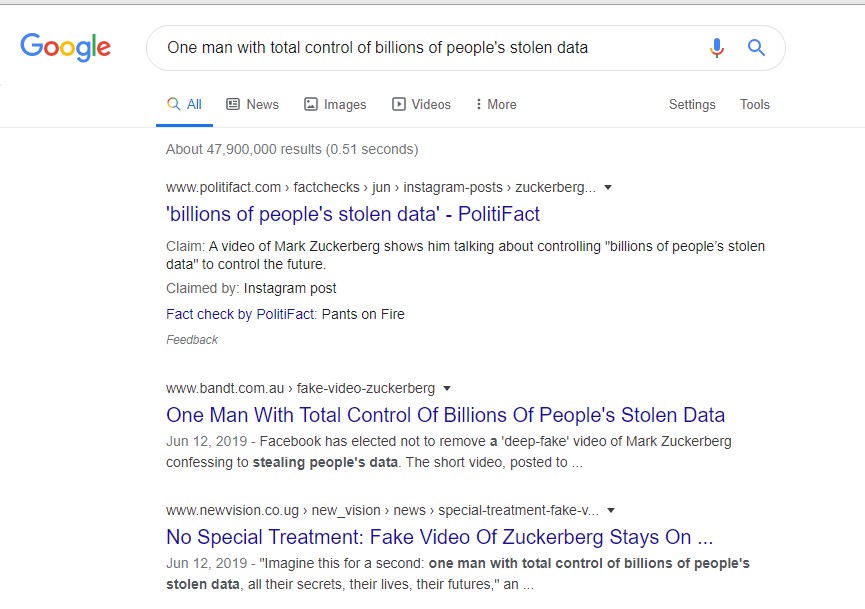 Related Article: What is the dark and deep web?
On smaller screens, inconsistencies of a fabricated video are less likely to be visible. Watching a video in full-screen on a laptop or desktop monitor makes it easier to spot the visual artifacts of editing, and can reveal other contextual inconsistencies. Look at the mouth. Is it actually in sync with the words being mentioned?
If you have access to a video editing program such as Adobe Premiere Pro or iMovie, you can slow down the playback rate or zoom in to examine faces.
With the regular blinking and other minute movements that are typical of a real person, a lack of blinking is an indicator of faked video.
Deepfakes can be used for entertainment purposes on a lighter note but can also be used as a vehicle to spread fake news and propaganda. The most important thing for you to do is to fact-check before sharing anything that can be misleading.
Have you encountered Deepfake videos or pictures before? Or perhaps been fooled by one? What are your thoughts on them? Share with us in the comments section below.