Earlier this month, Oppo teased an under-display front camera on its social media channels. The technology goes one step further than the current punch-hole solution and completely hides the shooter behind the display when not in use.
On June 26 the company will take the prototype to the Asian Mobile World Congress in Shanghai, where people will get to see the future in real life.
Advertisement - Continue reading below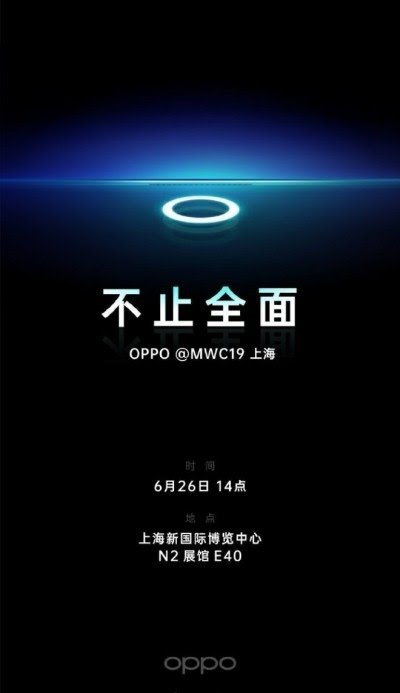 The invitation was sent to Chinese media representatives, and we can clearly see the camera, positioned right below the speaker. The text is roughly translated "Even more surface", pointing to the fact it will allow for more screen real estate for multimedia.