The beauty about shopping online is that chances are high you will find most of the products you are looking for. They can either be in your country or shipped from abroad. KiKUU lets you shop for items from China and ships them to Uganda.
KiKUU is an online shopping mall with over 400,000 products available in the app. The products vary from fashion products, electronics, accessories to life essentials and you can enjoy massive deals every day.
Advertisement - Continue reading below
How to order
Download the KiKUU app from Google Play or the App Store.
Open the app and create an account. With this, you have access to the app content.
Browse through the categories or search directly for the item you are looking for.
Scroll through the alternatives and make a choice of the product you need.
Click buy now. Here you will be asked to confirm the color, size, and quantity.
The product will then be added to your cart.
Advertisement - Continue reading below
Open the cart and proceed to check out.
You will be asked to input your shipping address and the way of taking the package.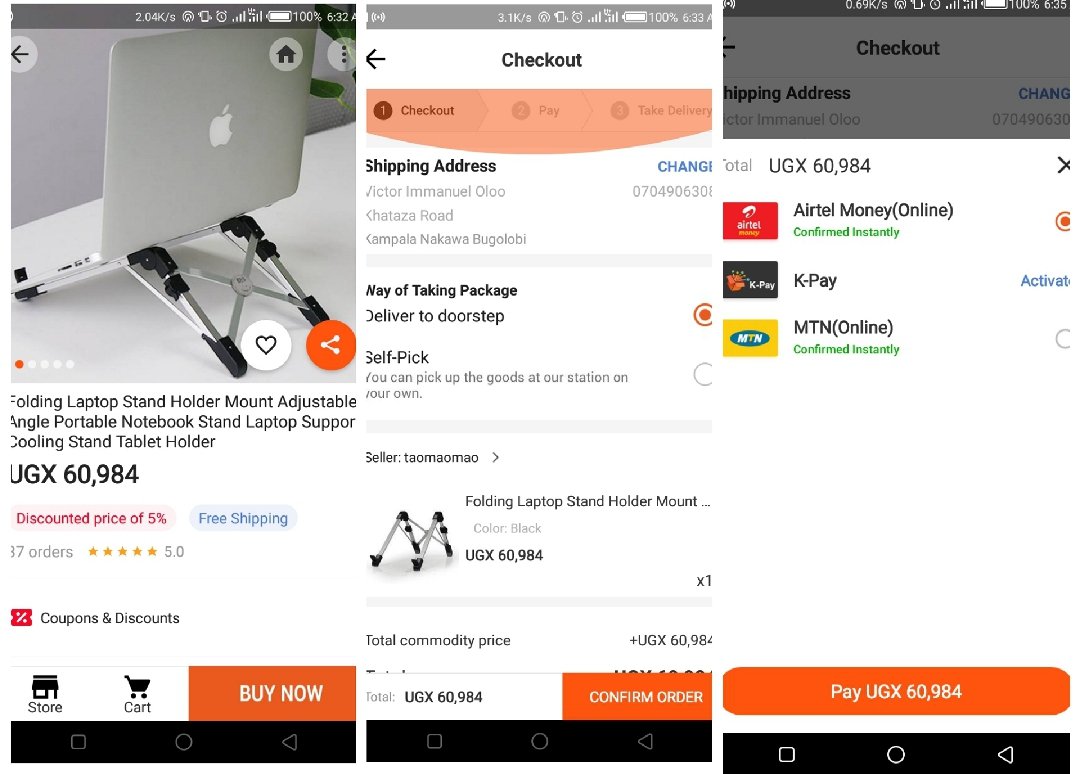 Most of the products are shipped for free although, for some, you will need to pay the shipping fees.
---
Related Article: Online Vs Offline shopping In Uganda: Which is the best?
---
Once you hit confirm, you will be asked to make payment for your product. This can be made using Airtel Money, MTN Momo or KPay. KPay is KiKUU's inbuilt payment system. You just add to your KPay wallet and money will be deducted when you shop.
Once done, you will receive a confirmation message and KiKUU will start the transportation process. You can track the progress of the transportation of your product.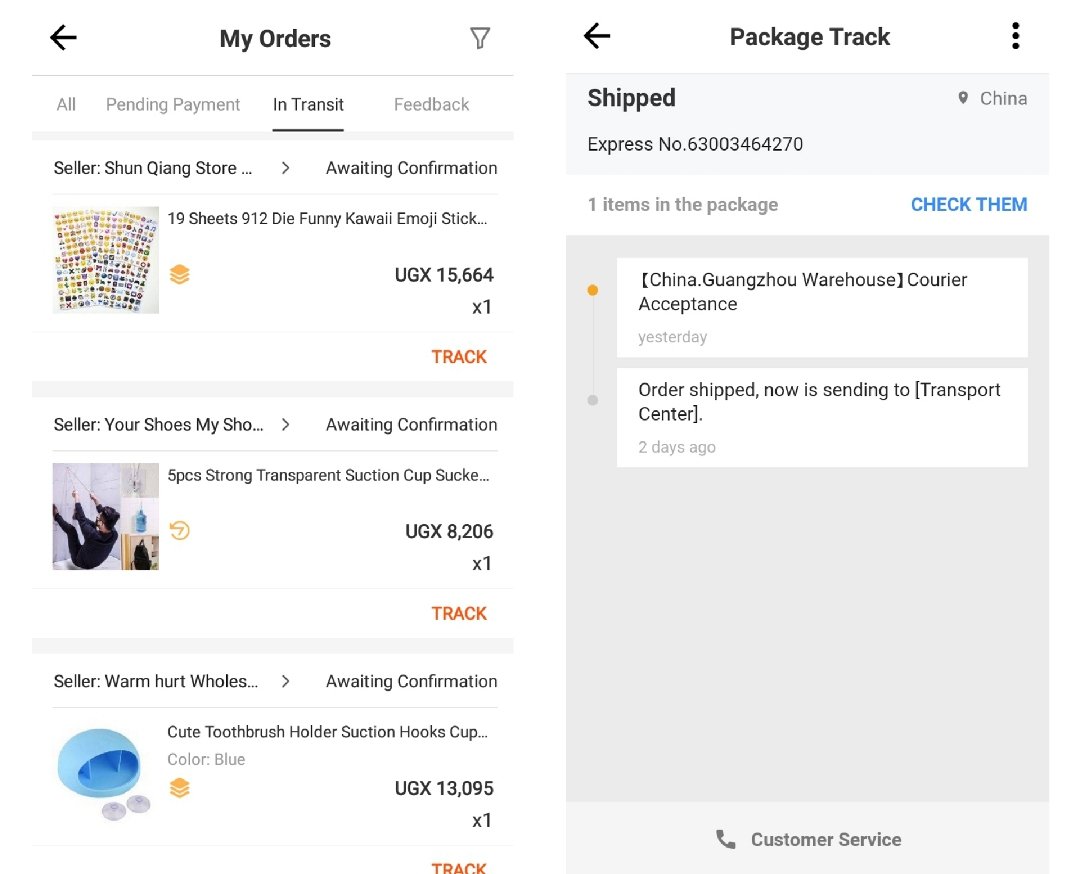 Advertisement - Continue reading below
From my experience using the app, delivery takes averagely 10 days although some may come earlier than 10 days or later.
Once the product does not satisfy you, or in case of a wrong order, you can arrange to return it and that can be done in the feedback option on the app.
The downsides? As with many online shops, sometimes what you see in the picture is not actually what you get. Also, as already mentioned, some deliveries take too long.
Have you used KiKUU before? Share your experience in the comments below.