MultiChoice Uganda, in partnership mobile service provider, MTN, has introduced internet data bundles that will provide DStv customers with a more affordable data plan to stream live TV and access DStv Catch Up via the DStv Now app to enjoy on-the-go. The bundles have been dubbed the DStv Now MTN data bundles.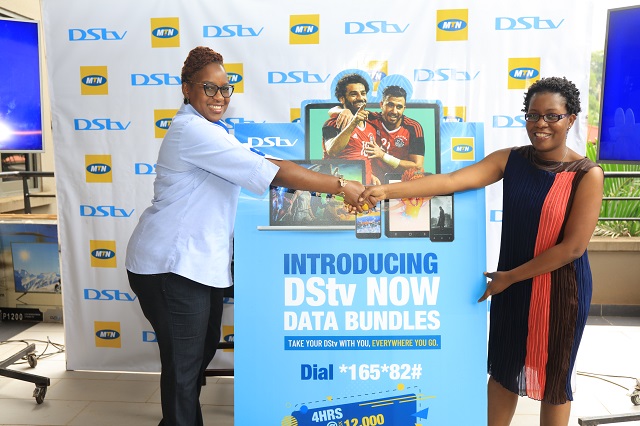 DStv Now needs no formal introduction, but for the uninitiated, it is an entertainment-on-the-move platform for DStv customers. You can watch live TV with an app or in your browser at no extra cost to your subscription.
Advertisement - Continue reading below
Mobile internet usage is on the rise and with it comes the entertainment that the people so desire. However, uptake of mobile video entertainment services has been far from great because of the high cost of bundles.
Addressing media at the MultiChoice Uganda Head office, Albert Nga, MultiChoice Uganda's Marketing Manager expressed his delight at offering active DStv customers and even more affordable way to enjoy their favorite shows at their convenience via the DStv Now app.
"We want to make sure that their experience of our service is even more enhanced through convenience and affordability. Once you load your DStv Now MTN Data Bundles, you'll be able to enjoy Live TV, and start streaming all our world-class entertainment anywhere"

Albert Nga, MultiChoice Uganda's Marketing Manager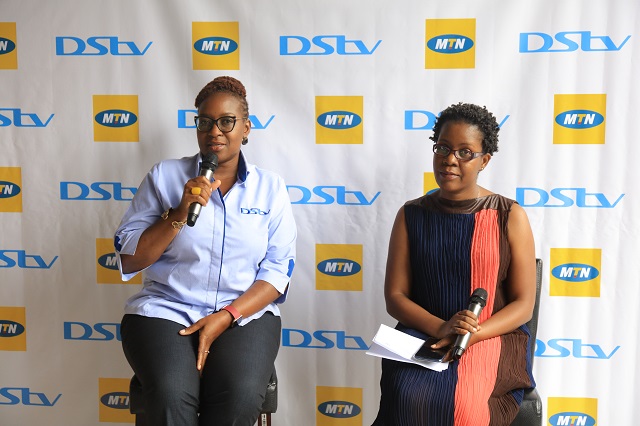 MTN Ag. Chief Marketing Officer, Sen Somdev, said the initiative seeks to drive high impact user experience and cater for both DStv and MTN customer needs. He added that DSTV Now MTN data bundles will make it more convenient for viewers to enjoy their favorite shows while on the go.
What are the DStv Now data bundles?
The new bundles include data which can only be used on DStv Now are available in two sizes. 2 hours costing UGX 6000- and 4-hours costing UGX 12,000.
Hours? Yes! There is no limit to the volume of data you use within the validity of the bundle. Chisos! If you are always scared to deplete your bundle when you stream in high quality, rest assured that none of those brain-wrenching "you have used bla bla percent of your data bundle" messages will pop up with the DStv Now MTN data bundles.
Like the Kwese iFlix bundles, the DStv Now MTN data bundles last for 24 hours from the time of purchase and are calculated according to viewing time. This means you can watch your 2 hours in bits.
MultiChoice has also made screen casting available through Chromecast on Android to enable customers with the relevant devices to cast DStv Now to their bigger television screens.
How to buy DStv Now MTN Data Bundles
Dial *165*82#ok select option I to buy for self and option 2 to buy for another
*165*82#
Level 1
Level 2
DStv Now
1) My Number
2 Hours for UGX 6000/=
4 Hours for UGX 12000/-
2) Other Number
2 Hours for UGX 6000/=
4 Hours for UGX 12000/-
How to get DStv Now
Download the app from the Google Play Store or Apple App Store for your mobile device or tablet, or visit dstv.com/now.
Once you're on DStv Now, click "Register" and then:
Click "Yes" to indicate that you're a DStv customer
Enter your ID or passport number
You'll now be sent a one-time pin to the mobile number associated with your DStv account
Use the one-time pin to complete your registration
Enter your first name and email address, then create your password
Login to DStv Now and enjoy!