HDCP has been around for a while now and version 2.2 is literally designed to protect 4K content from being pirated. High-bandwidth content protection (HDCP) creates an encrypted system that makes sure there is a secure connection between the source and the display.
It does this by necessitating that an encryption key 'handshake' or authentication key exchange occurs between the source and the display before content can be relayed.
Advertisement - Continue reading below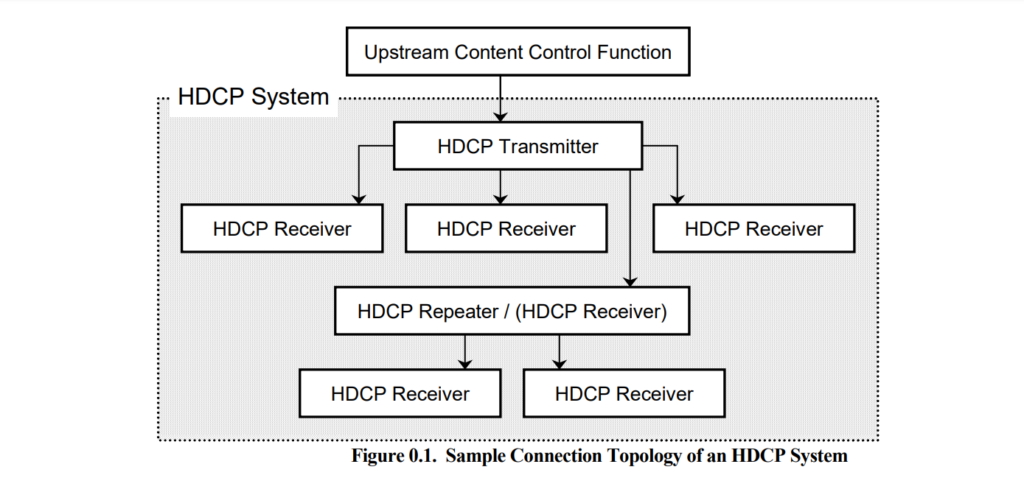 In other words, HDCP is a protective measure put in place to prevent digital video content from being copied. It is a construct designed by industry stakeholders and device manufacturers in order to prevent or at least try to prevent the stealing of content. However, the HDCP 2.2 is designed specifically to protect 4K content which means if you are dealing with non-4K content then you do not have to worry about HDCP 2.2 at all.
---
Read More: What is HDMI Alt Mode and what is it used for?
---
What this means is that if you don't have an HDCP 2.2 compliant source (TV stick/box, blu-ray player, console, etc) and receiver (TV, projector, monitor, etc), you can not play or watch 4K UHD/HDR content.
This goes for everything in between like Splitters, Switch, Matrices, AVR, and even your soundbar or home theatre. They all have to be HDCP 2.2 compliant if you want to stream 4K content as it requires an HDCP 2.2 protected interface to be transmitted.
Another point to note is that HDCP 2.2 is not only executed over HDMI. It includes other connection interfaces like DisplayPort, USB, MHL, and DVI. Also, you need HDCP 2.2 to stream 4K UHD content from Netflix, Disney+, Apple TV+, Hulu, Amazon Prime, and others. In fact, HDCP 2.2 is implemented wirelessly whether it is Miracast, Chromecast, WiDi, or WirelessHD.
Besides encryption key authentication, HDCP 2.2 also performs a locality check where feedback from a signal sent from the source to the receiver has to be received before the watchdog timer expires which is in 20 milliseconds.
Advertisement - Continue reading below
Any device that does not support HDCP 2.2 can't be upgraded to do so because it requires a hardware component which is the HDCP transmitter and receiver. This is why HDCP 2.2 is not backward compatible with previous HDCP generations.
---
Find Out: Will USB-C Replace HDMI Port?
---
Speaking of compatibility, HDCP is not compatible with anything older than HDMI 2.0, even though new newer HDMI standards are backward compatible with older ones. Also, you have to have MHL 3.0 and DisplayPort 1.4a or later versions of these two to use HDCP 2.2.
In conclusion, HDCP should not be mixed up with DRM because unlike DRM which is the encryption of the media content itself, the function of HDCP is to encrypt and protect 'transmission' of digital media between devices. For HDCP 2.2, it is to protect 4K UHD digital content as it goes between HDCP-protected digital interfaces of the transmitter and receiver.