Probably you're a family man and you've got to stream a video relating to work on the TV while the children and your spouse are sleeping. I'm pretty sure you won't want the enormous sounds from the speakers to disturb them. In that case, using Bluetooth headphones with a smart TV is one of the fastest way to solve such a problem.
With the way modernisation has entered the world of TV sets, we're beginning to see smart TV sets that lack the 3.5mm audio jack. That's why the most reliable method of linking up a smart TV to headphones is through the wireless connection – Bluetooth.
Advertisement - Continue reading below
Even so, not all smart TVs are supported with Bluetooth connection out of box. But that doesn't mean they can't work with a Bluetooth headset.
In this article, we will be revealing how to go about the connection without or without Bluetooth accessory out of box. So, stay tuned.
How to pair Bluetooth headphones to Smart TVs with in-built Bluetooth support
For smart TVs with in-built Bluetooth support, this is how you'll go about the pairing:
Locate the TV's Bluetooth Menu
First and foremost, you'll need to know if your smart TV has Bluetooth technology on it. You'll go to the TV's smart Menu, navigate towards either the Audio / Sound settings and look out for the Bluetooth options. In some cases, it appears right there on the smart Menu. That how you'll find out if the TV is Bluetooth-enabled.
Set the TV to pairing mode
Once you've located the Bluetooth options, you'll look out for either Bluetooth devices / Bluetooth Audio devices depending on how its written in your smart TV. As soon as you click on this, you'll be able to see devices available for connection.
Set the Bluetooth headphones to pairing mode also
This part is pretty simple because once the headphones are turned on, it becomes available for pairing instantly. As such, it will be visible to the smart TV.
Advertisement - Continue reading below
In rare cases, the headphones' Bluetooth connection doesn't get turned on immediately. That's only because there's a dedicated Bluetooth button on the headset. Once that is turned on, the headset becomes visible.
To connect both gadgets, you'll then use the remote control to select the Bluetooth headset's name as shown on the TV screen. After this is done, the Bluetooth headphones will begin to serve as the smart TV's audio output.
Since they have been paired successfully, anytime both devices are turned on, they'll automatically connect to one another.
How to pair Bluetooth headphones with smart TVs without in-built Bluetooth accessory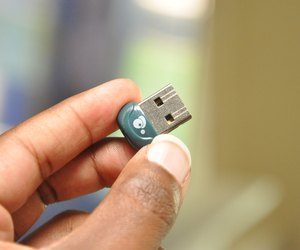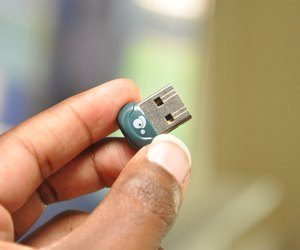 A Bluetooth dongle or an adapter grants the smart TV Bluetooth functionalities after connection to the TV's USB port.
Pair & connect both devices
Then, you can pair and connect the devices in similar fashion to the steps seen in the smart TVs with Bluetooth support built-in.
There you have it. The easy guide on how to pair and connect Bluetooth headset to smart TVs. It helps you to enjoy an excellent sound experience while still keeping the environment serene for others around.
Images: techwalla.com
Advertisement - Continue reading below