If, by now, you don't already have a Netflix account, trust me, you're missing out on a whole lot – you should consider creating one. When you create a Netflix account, you get a free one-month unlimited subscription to view content on the platform.
Before your account is created you are required to provide details of an active credit or debit card. This is because Netflix is a prepaid subscription service that allows you to watch unlimited content, and members are automatically charged monthly on the date they signed up.
Advertisement - Continue reading below
If you do not want to be charged automatically once the free trial period expires, here's how to go about it.
---
Related Article: Beginner's Guide to Netflix (For Uganda, Kenya, and Nigeria)
---
How to Cancel Auto-Renewal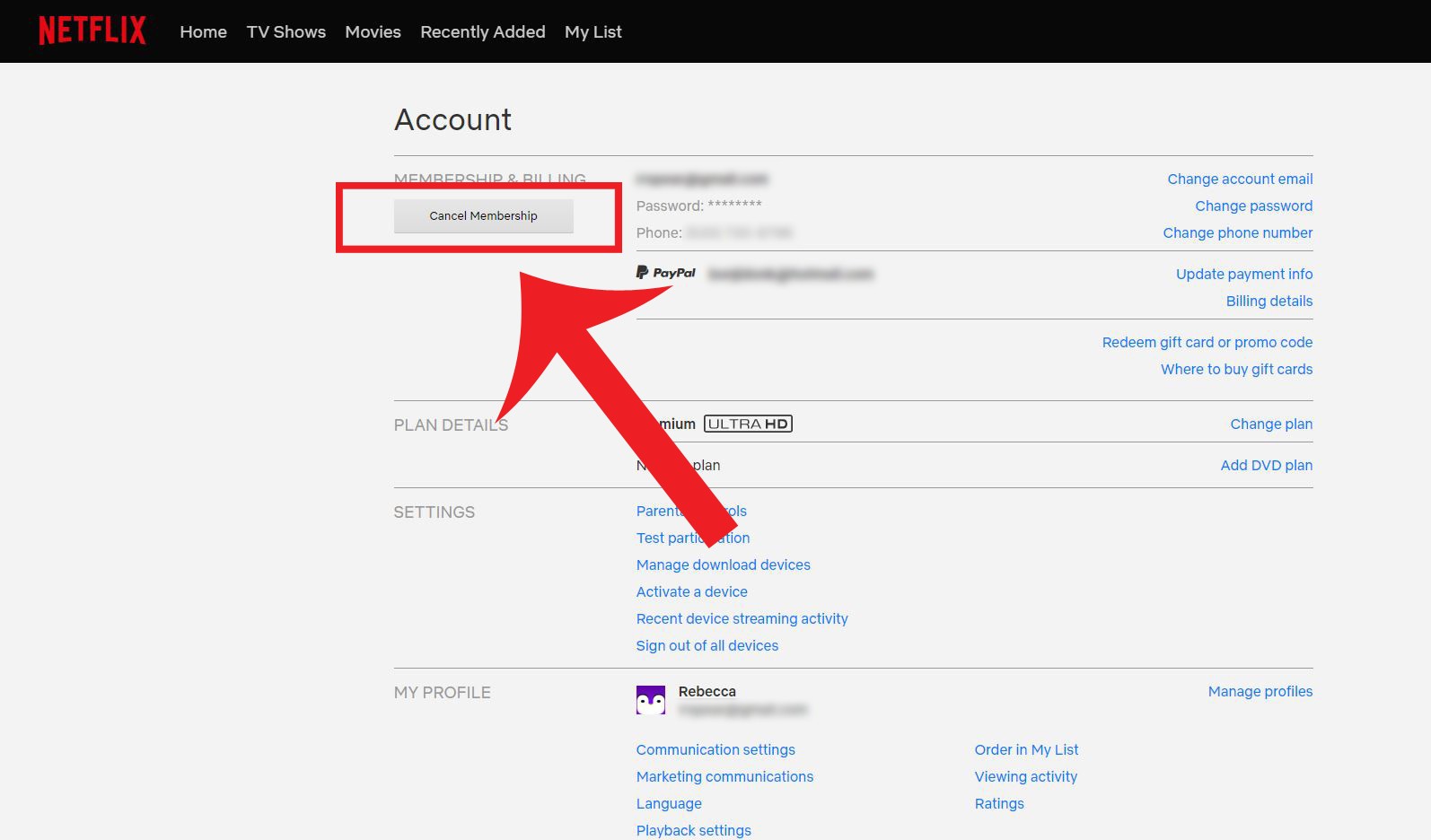 Sign in to your Netflix account.
Click the down arrow at the top-right of the page (next to your profile name).
Select Account.
Under Membership and billing, click the gray Cancel membership box.
Click Finish cancellation to confirm you want to cancel.
You can do this in the middle of an active subscription or free trial and you will still have access to contents till the end of your current billing period or free trial.
Now, to the big question: what happens when you don't pay your Netflix bill?
---
Related Article: How To Change Netflix Language On Mobile App and PC
---
What Happens When You Stop Paying?
But what happens when you cancel auto-renewal and you stop paying? You get deactivated. When Netflix tries to charge you for the next billing cycle and it fails, they will suspend your account. Consequently, you will no longer have access to Netflix contents.
Advertisement - Continue reading below
Netflix will stop trying to charge you once your account goes unpaid for, for another month.
Although your account is suspended, you can reopen at any time. All you have to do is to pay the normal monthly subscription rate for the upcoming month. You will not be charged for the months you missed.
The interesting part of this is that whenever you resume payment, the new due date will count from the new payment point. Do let us know (in the comments section below) if you have any further questions or queries on what happens when you don't pay your Netflix bill.