HDMI is the most popular multimedia interface and you can find it on monitors, TVs, projectors, consoles and other accessories around you. However, as ubiquitous as HDMI ports are, devices with a small form factor that you would love to play media from like smartphones, tablets and some laptops don't have them.
This is where HDMI Alternate Mode (or HDMI Alt Mode) comes in, it provides an alternative means of connecting to HDMI ports of your home or office appliance. In this case, through a suitable HDMI – USB-C cable connected to the USB-C port on one end, usually the source and a sink e.g TV on the other end without using a dongle or adapter.
Advertisement - Continue reading below
Read More: Will USB-C Replace HDMI Port?
HDMI Alt Mode is developed by HDMI Licensing which is also responsible for developing the HDMI standard as a means of conveying HDMI signals over USB Type C without employing the use of an adapter to convert the signal. This will enable you to be able to play media from any device that support HDMI Alt mode through its USB Type-C port to a display or any output device of choice via its HDMI port.
There is a caveat though, the HDMI alternate mode only supports up to HDMI 1.4b which is an old version and you are only limited to features supported by this standard. Other features from HDMI 2.0 to the current HDMI 2.1 are not supported on HDMI alt mode.
HDMI Alt Mode Features
3D Display
HDMI Ethernet Channel (HEC)
Consumer Electronic Control (CEC)
Content up to 4K resolution
Deep Color, x.v.Color, and Content types
High Bandwidth Digital Content Protection (HDCP 2,2)
Dolby surround sound
Audio Return Channel (ARC)
SEE: Understanding USB-C Alternate Modes
Compatibility is key to using the HDMI Alt mode, more so on the source be it a smartphone tablet or laptop because it has to be able to send HDMI signal which requires the device to have an HDMI chip for that to happen. However, the connection here is still an HDMI connection even though it is similar to MHL Alt Mode which also uses an HDMI connector or one end and a USB Type-C connector on the other end.

HDMI alt mode makes it easy to output audio and video from any of your devices without the host having an HDMI port provided the USB-C cable and device support the alt mode standard.
Advertisement - Continue reading below
One of the uses of HDMI Alt mode is connecting an HDMI source device such as a laptop or smartphone to a display such as a smart TV or external monitor. All you need is a USB-C to HDMI cable such as this $18 uni USB-C to HDMI cable.
Alternatively, you can also use a USB-C HDMI Hub or dongle to connect a smartphone or laptop to an external monitor or smart tv. For instance, I managed to connect my Oneplus 9 to my TCL Roku TV using $22.99 Mokin 5-in-1 USB-C Hub as shown below.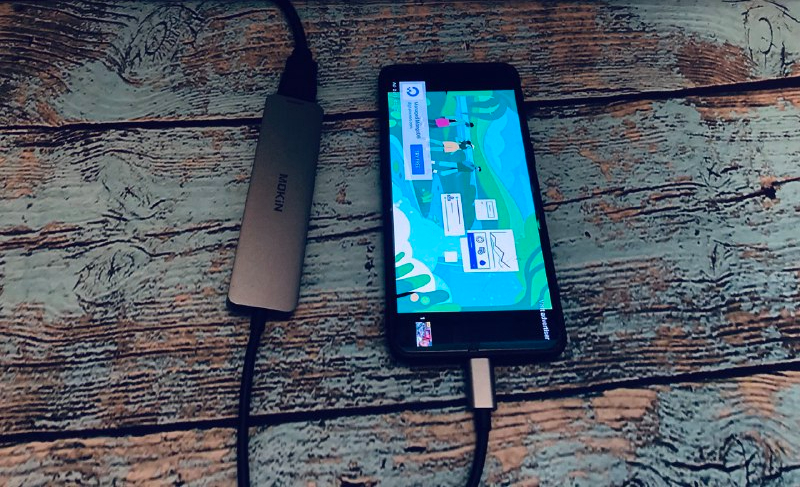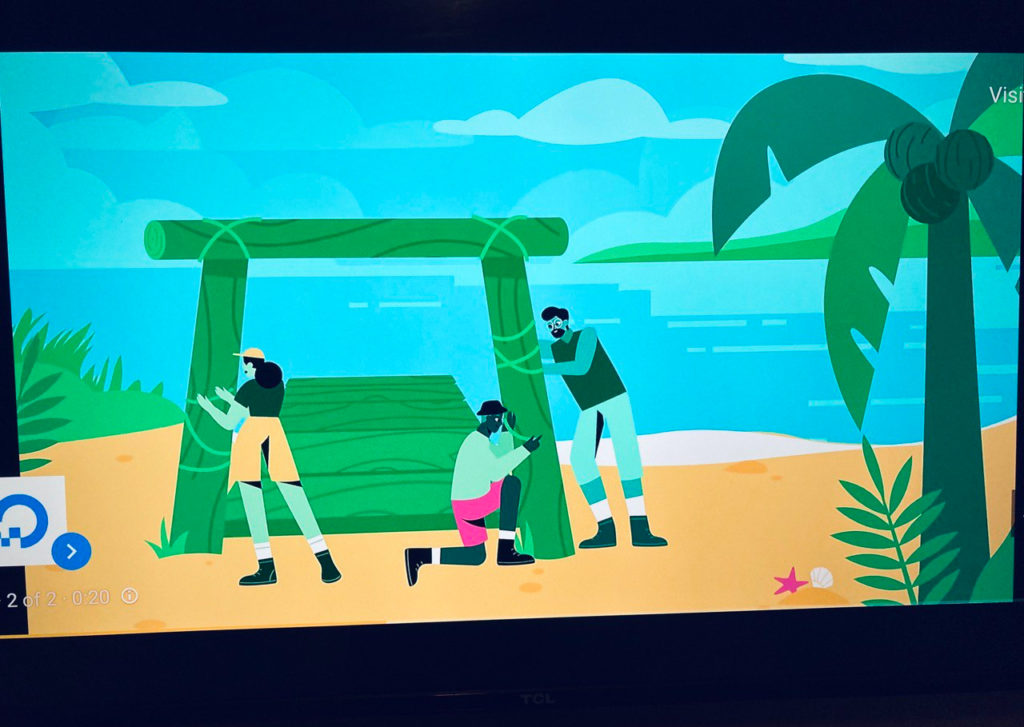 You have to make sure that your Smartphone supports USB Type C HDMI Alt mode as we have explained above. You can verify with your model's specs or check with your vendors website before you order for a HDMI to USB-C cable or dongle.