DisplayPort and HDMI are the two major display connectors on the market today. Between the two of them, they have superceded old technology such as DVI and VGA and they connect just about any popular display device under the sun.
How do they look?
At face value, you might assume that the only discernible difference between DisplayPort vs HDMI is the little wedge they perhaps forgot to trim off the DisplayPort to make it resemble the Type A HDMI. But in truth, there's more than meets the eye.
Advertisement - Continue reading below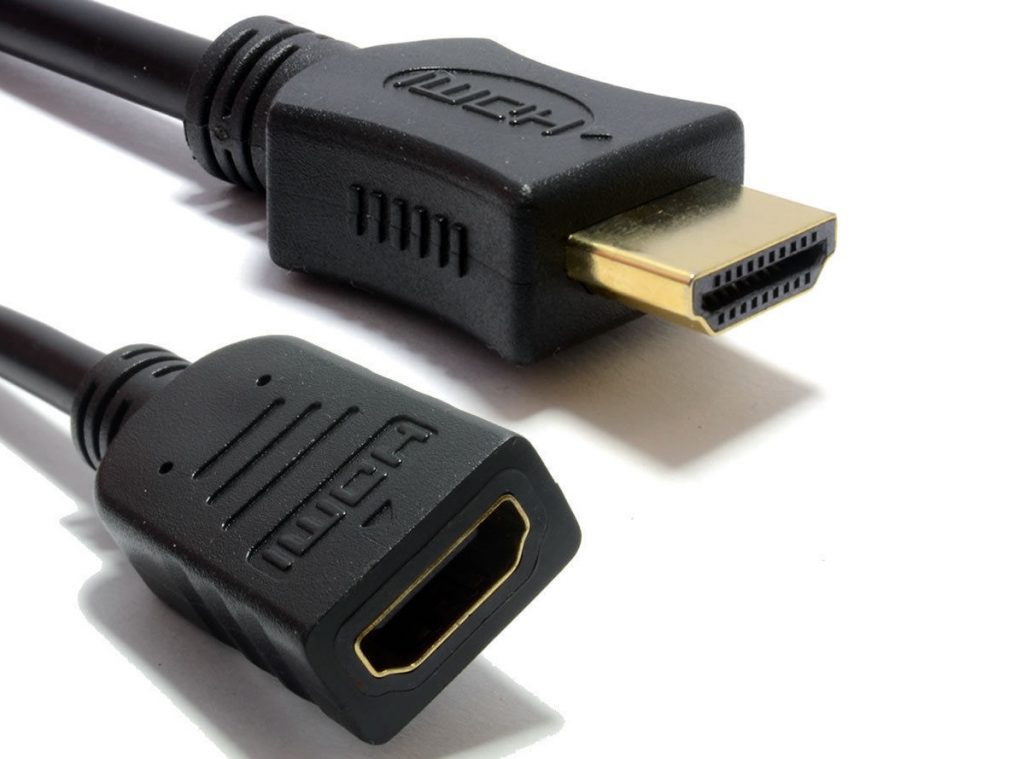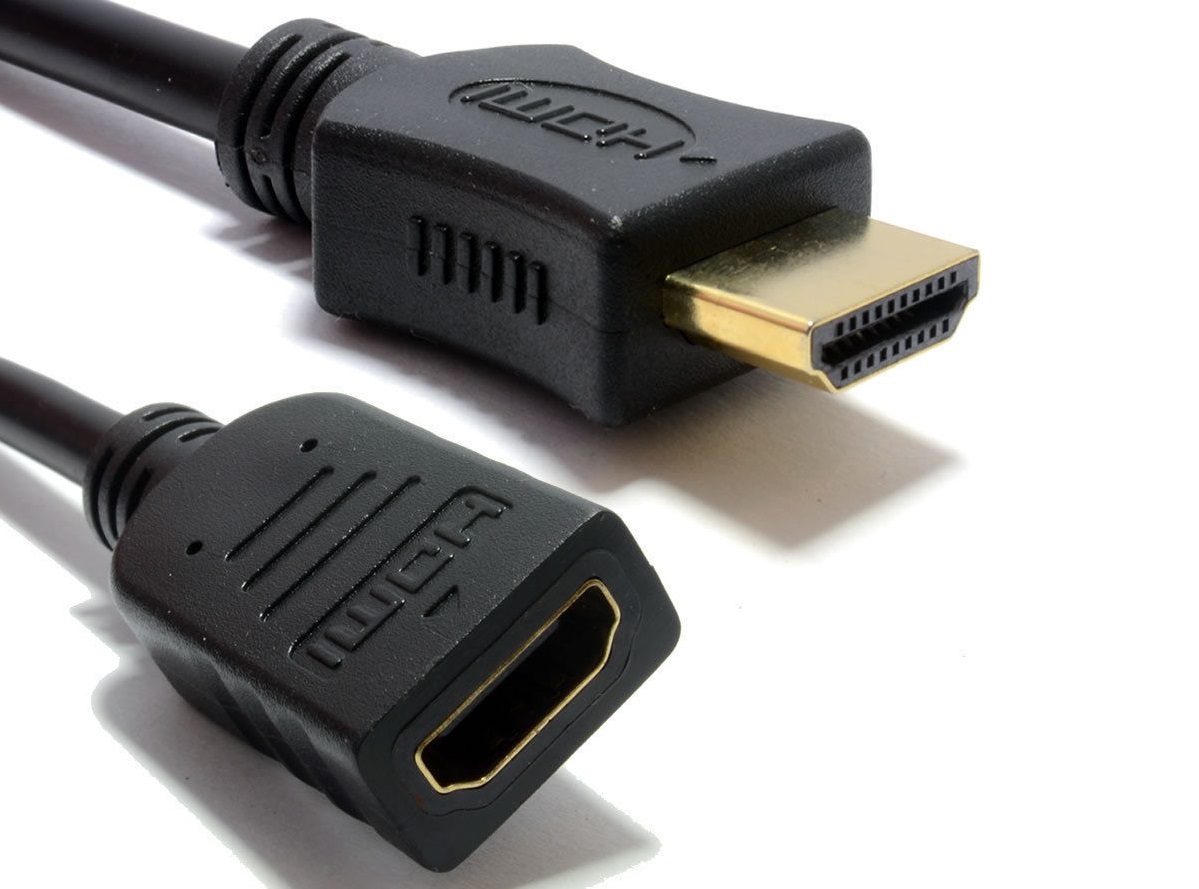 HDMI has a unique shape that resembles an inverted dome. All versions of HDMI have had the same cable and connector. Over 1700 companies have adopted HDMI for their devices.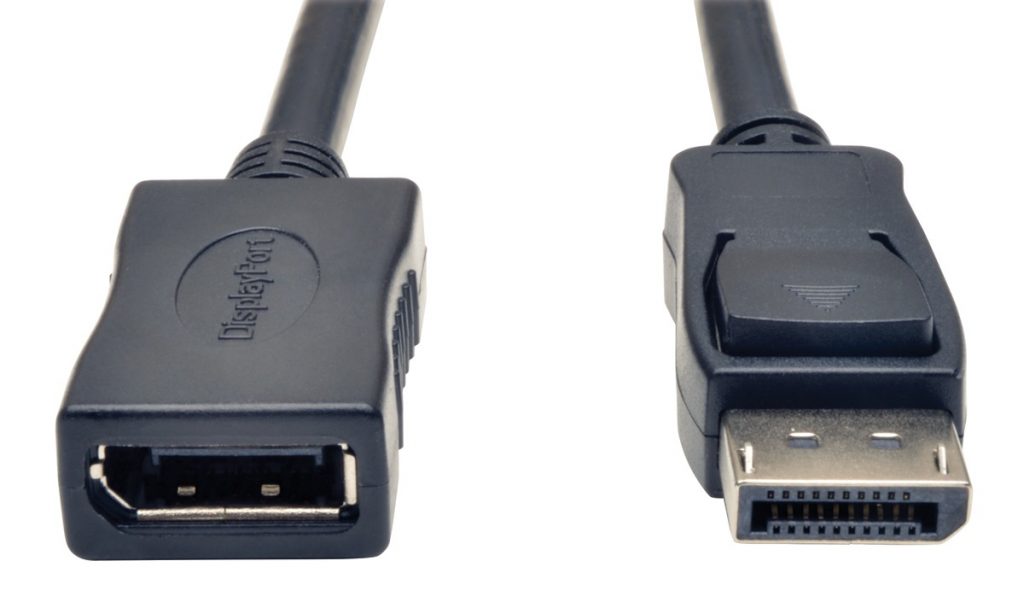 DisplayPort looks like a cross between half-USB Type A and half-HDMI. Just like HDMI, DisplayPort superceded DVI, VGA, RGB Component and SCART.
Application
As the more popular of the two, HDMI claims supremacy over DisplayPort in this regard. HDMI is capable of transferring compressed and uncompressed video and audio data from all manner of HDMI-compliant devices to TVs and other display monitors. It's the defacto standard for connecting PCs, projectors, set-top box decoders, media players, gaming consoles, smartphones, camcorders, cameras, and even in the automotive industry.
DisplayPort application isn't as widespread but it's getting some love from especially the gaming community. It's mostly used in gaming-related devices (PCs, gaming monitors, graphics cards).
What's more, since the introduction of USB Type C, things have got more interesting. Some laptops with USB Type C ports that support Thunderbolt 3 also have DisplayPort under the hood which works to increase its reach and relevance, especially given how blistering fast it can be.
Related: How to choose between HDMI, VGA, DVI, Thunderbolt and DisplayPort(DP) video displays
Advertisement - Continue reading below
DisplayPort vs HDMI: Connectors
Considering the sheer scale of supported devices, DisplayPort and HDMI do not manufacture a one-size-fits-all.
HDMI: As the more popular of the two, HDMI has a total of 5 variations (Type A, B, C, D & E) of which only 3 are commonly used. HDMI Type A is perhaps the most which you see on TVs, laptops, projectors, set-top box decoders and a few other devices.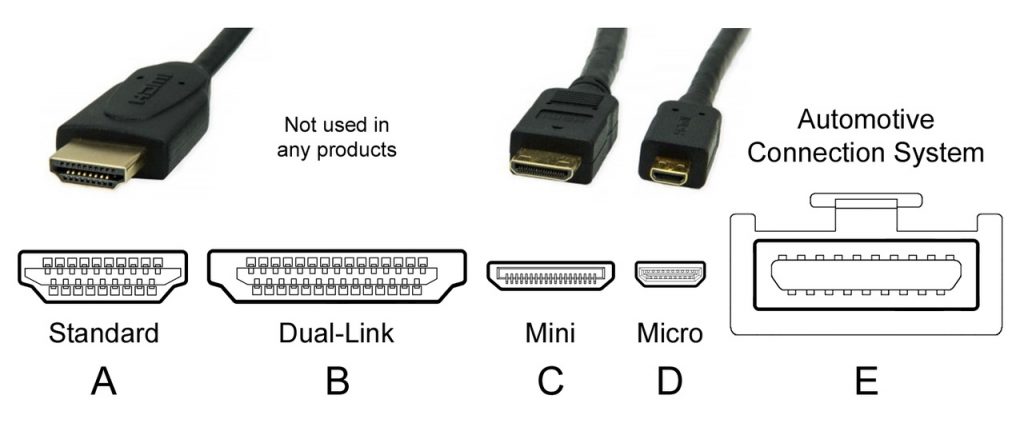 Another, HDMI Type C is basically a mini-HDMI smaller than Type A which was introduced with HDMI 1.3. You will normally find it with portable devices like cameras and camcorders. As for HDMI Type D, it is similar to Micro-USB Type A only a little bigger (but the smallest HDMI). You'll find it in some tablets like the Microsoft Surface and Acer Iconia Tab A500
Related: Beginner's guide to HDMI: Features, Specs, speeds and release dates
HDMI Type B with a dual-link DVI-D was a still-birth made obsolete by the introduction of HDMI 1.3, whereas Type E is used in the automotive industry to connect consumer cables to your car.
DisplayPort: Unlike HDMI, DisplayPort cables either have a full-size connector or a mini connector known as the Mini DisplayPort. Much as these connectors are different in size, their capabilities stay the same regardless.
In 2011, Apple and Intel introduced the Thunderbolt, a successor to the Mini DisplayPort albeit with the same physical connector. USB Type C ports that support Thunderbolt 3 also double as DisplayPorts under the hood.
DisplayPort vs HDMI: Capabilities
One clear advantage both DisplayPort and HDMI have in common is being able to transfer both audio and video in one singular cable. If you have any experience with banana connectors (banana pins) you know what I mean. That said, both DisplayPort and HDMI have various capabilities which set them apart.
Advertisement - Continue reading below
High-Speed HDMI 1.4 Cables support a video output of 1080, 4K, 3D at 30 frames per second. The bandwidth taps out at 10.2Gbit/s. High-Speed HDMI Cable with Ethernet adds data to the bag. When you up the ante to HDMI 2.0 you get a maximum bandwidth of 18.0Gbit/s. This can comfortably handle 4K video at 60 frames per second.
Related: What's HDMI ARC and how do you tell if your TV has one
DisplayPort blows HDMI out of the water on this one though. It can stream 4K display at 60 frames per second up to 4 displays from a single port. It can also handle 8K displays although that's limited to only 30 frames per second. DisplayPort has twice the bandwidth of HDMI (21.6Gbit/s)
HDMI's revenge is three-pronged. It offers native support of Ethernet data of up to 100MB/s, which is the standard internet speed for most homes, and HDMI ARC (an audio return channel). Also, HDMI has a feature called Consumer Electronics Control (CEC) which allows control of various devices with a single remote control (E.g. TV, Set-top box, DVD player e.t.c.) HDMI also boasts reaching critical mass and surpassing 4 billion devices sold by 2015 according to the HDMI website.
Featured image: pcmag.com