Living in a gig economy, you may want to be the next big thing and you are here because you now considering online selling. Whether you want to elevate your side hustle profitability or you have made the final decision to become your own boss, selling on Jumia provides a massive and lucrative opportunity. Just to get things right from the get-go, becoming a Jumia seller in Uganda isn't a magical money-making scheme.
On Jumia, you can reach over 100,000 million potential customers. Good news for your business. Right? You will still need an an adequate budget, hard work, ample research, and whole load dedication. This will keep you from joining many people who quit midway the journey of online selling.
Advertisement - Continue reading below
If you are really considering selling on Jumia, this is for you. In this guide, we'll go over exactly how to become a Jumia seller in Uganda in the following 5 steps.
How to become a Jumia seller
Step 1: Create a seller account
Open the Jumia seller center portal in a new tab.
You may want to read and understand the seller's agreement before proceeding. Fill in the registration form with the necessary details like your name, shop name, email, a referrer if any among others. Click continue to go to the next page.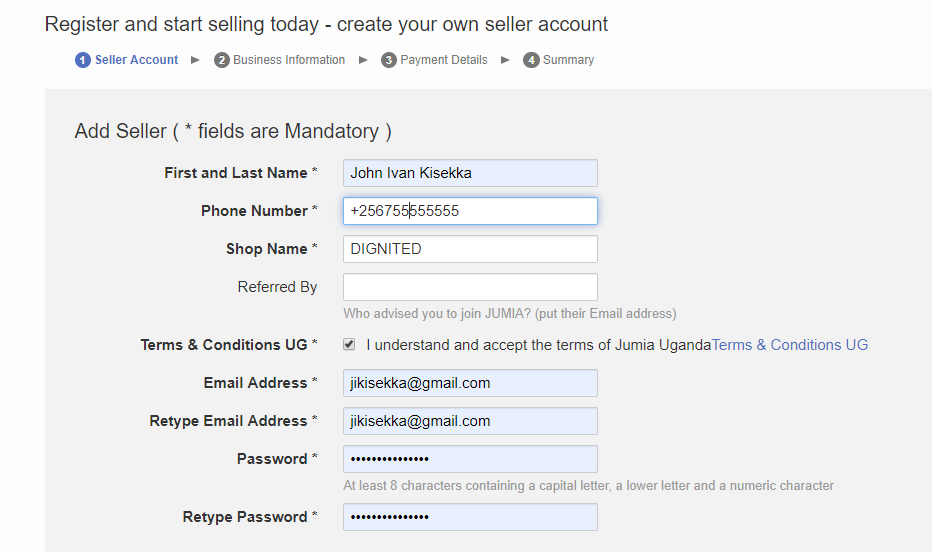 Step 2: Add Business Information
Here, add your business information and click continue.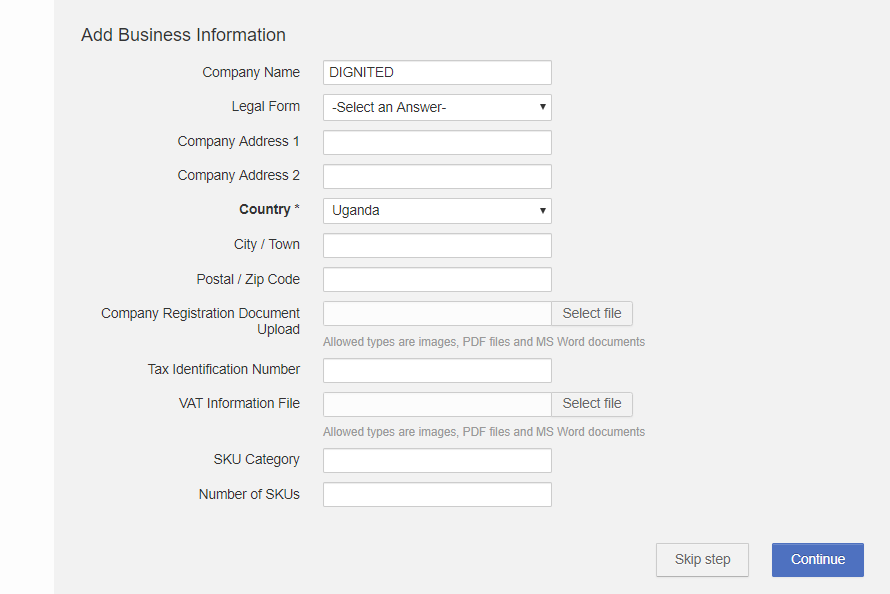 Step 3: Add Payment details
Adding payment details is very important to you up and coming Jumia seller. Jumia is in direct interface with your clients and it receives the money on your behalf. Jumia will transfer your monies collected from customers to your bank account or MTN mobile money.
As part of the bank details, you a SWIFT code (we compiled the complete list of swift codes for all banks in Uganda) and an IBAN number which you can get by contacting your bank.
Advertisement - Continue reading below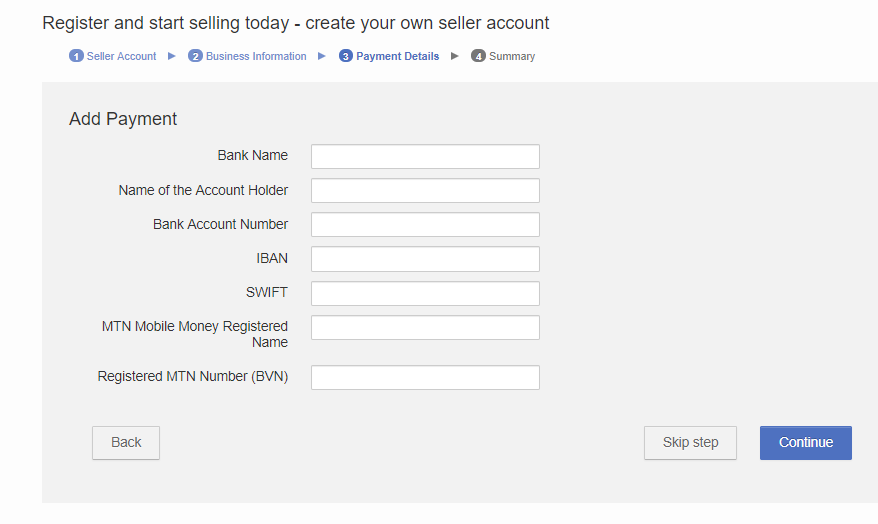 Step 4: Add Payment details
After filling the above, review the summary of all the details which are broken down in the click to collapse menus. If the details are all right, you are ready to click the "Start selling' button.
This doesn't mean you can start selling already.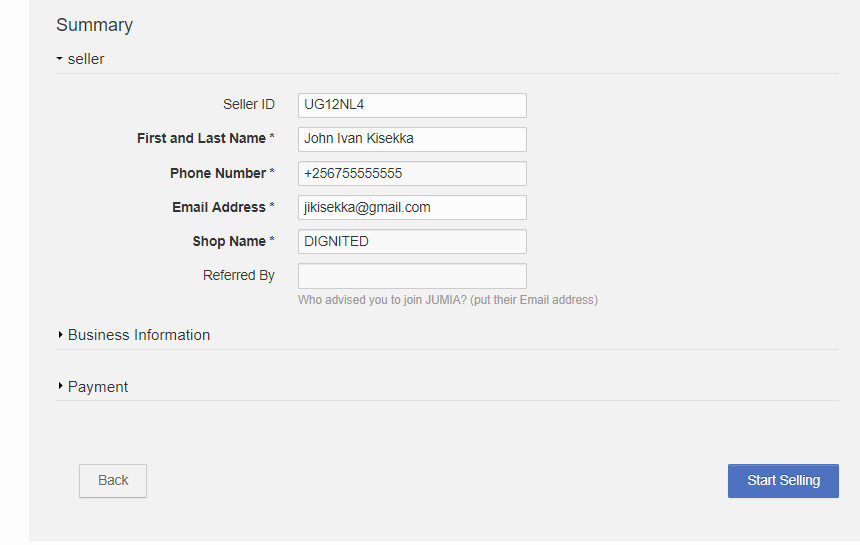 Step 4: Seller training
Jumia provides dedicated Free training sessions to new sellers to initiate them to the world of online selling. The free training happens every day at Jumia offices, Fifth Street, Industrial area.
The training aims to mold you into an eCommerce expert. It covers everything from stocking, quality, using the platform, content creation, listing products, image types that appeal, crafting product descriptions, among others.
It is here that you activate your seller account so that you manage your shop anytime, anywhere.
Step 5: Become a Jumia Seller in Uganda
After registration and successful training, you list at least 5 products to start selling on Jumia. Jumia will get a commission on each item sold through the platform.
Jumia provides marketing and data analysis information to sellers. This provides insights into the most selling products, what consumers click most and more.
Jumia Commission structure
| | |
| --- | --- |
| CATEGORY | COMMISSION % |
| All Fashion (Babies, Kids, women, Men) | 15 |
| Phones | 3 |
| Phone accessories (covers, chargers, smartwatches, cables) | 7.5 |
| Computer | 3 |
| Computing Accessories (Chargers, hard drives, flash drives, software) | 10 |
| Home & Living | 10 |
| Gas | 5 |
| Auto moto spare parts | 10 |
| Medical Equipment | 15 |
| Grocery (Food) | 3 |
| Grocery (Drinks & Beverages + Laundry) | 5 |
| Health and Beauty | 10 |
| Toys and Games | 10 |
| Sports Equipment | 10 |
| Musical Instruments | 5 |
| Pet Supplies | 10 |
| Gaming | 5 |
| Baby Products (Diapering) | 10 |
| Printers | 7 |
| Appliance (Chargers, hard drives, flashdisks, software) | 5 |