The official My Airtel App is finally here! And if looks could kill, I'd be dead already. Airtel has also incorporated Airtel Money into the mix and thankfully deprecated the old app. The old Airtel Money app is no more.
My Airtel App is a one-stop centre for all Airtel services such as buying data, voice and SMS bundles and combos. Additionally, you can clear outstanding utility bills, pay for good and services, recharge your account, name it, with a few taps on your screen.
Advertisement - Continue reading below
An official Airtel app (currently at version 1.0.0) has been long in coming. USSD codes are cute, but to be honest with you, they water down the user experience. Besides, it's a challenge to remember which shortcode does what whenever you require a service.
My Airtel App Features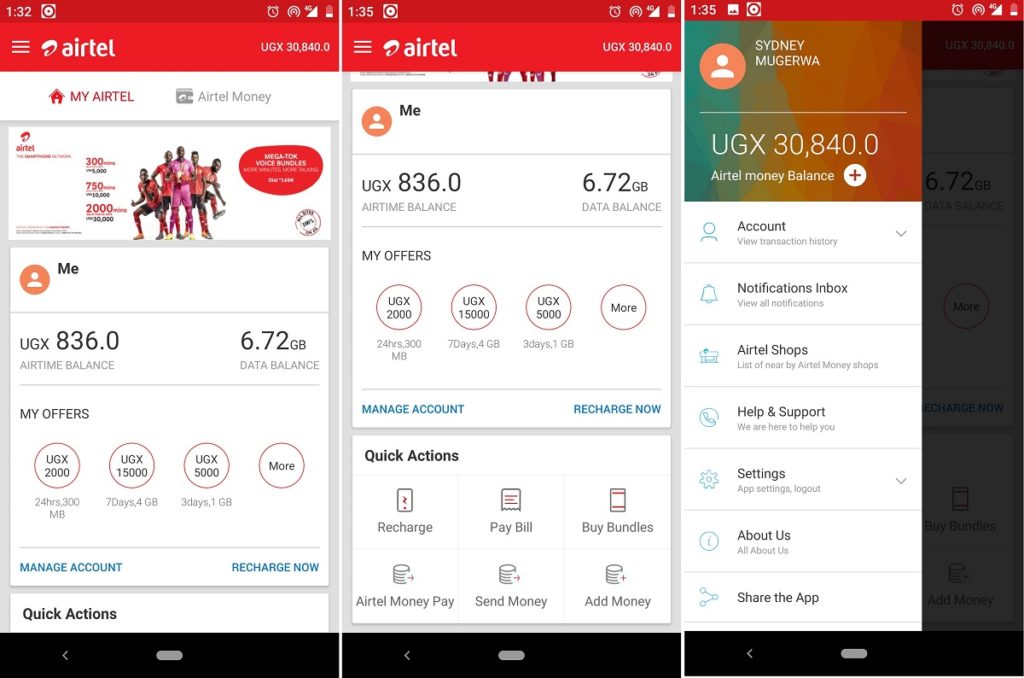 Integrated Self-care & Airtel Money service: Before, one had to download two separate apps. The Self-care app would initiate the Airtel Money app for services it wouldn't offer. Now both services work in tandem.
New & Improved User Interface: The Airtel Self-care app was all right, although it lacked added functionality. The Airtel Money app faced optimisation issues on various devices and was the ugly duckling of the lot.
Quick Actions for services: Remember those shortcodes we talked about? I personally always find it time-consuming to click a dozen times just to load Airtime or a Data bundle. using USSD codes. With the new app, these clicks are kept to a minimum when accessing products and services. These Quick Actions comprise Recharge, Pay Bill, Buy Bundles, Airtel Money Pay, Send Money, Add Money and Withdraw Cash.
Always Visible Airtime & Data balance: Where before, you had to dial a USSD code to see your phone number, airtime and data balance, now it's always visible in the app. What's more, once you connect your Airtel Money account, after which your account balance will also be visible at all times.
Account Transaction History: The app displays a detailed transaction history for both Airtel Money and also the Self-care services. You can track what products and services you paid for along with the transaction numbers. You also see when you deposited and sent money from/to your account.
Advertisement - Continue reading below
Help & Support: Another nugget is that you can get answers to Frequently Asked Questions through the Airtel Portal. Answers to "SIM Blocked, what should I do?", "I forgot my Airtel Money PIN, what should I do?" or "How do you activate the Forever Bonus plan?" are all answered.
SIM Registration status: Tucked away in Settings, you will find vital information about your SIM card such as SIM Serial Number, registration status, account type, activation date.
We have not covered every feature available in our My Airtel App review. We will update a few as we go along and discover new things. In the meantime, this is what we have been able to come up with.
Here's what's Missing in Action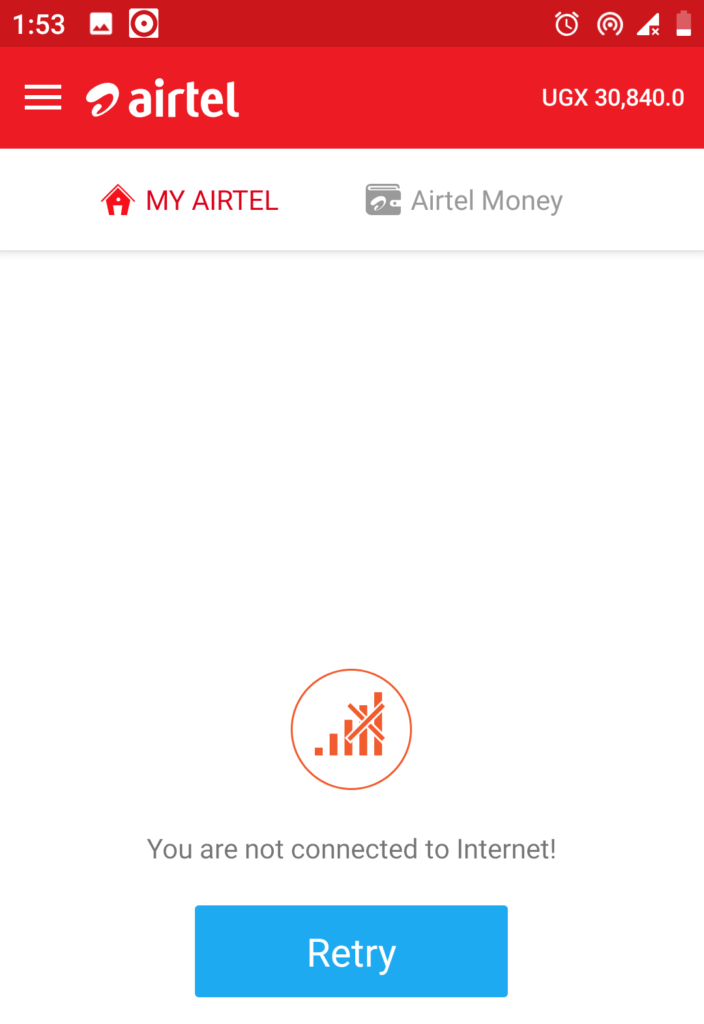 Doesn't work offline: The biggest downside to the Airtel app is that it requires internet to work. Once you're out of data, you're back to square one, memorising USSD codes to get any service. Given that the service actually benefits Airtel, we don't see why they can't give us this one. The MTN app does it and they haven't lost anything.
No Me2U: This is a simple Airtel feature under SIM toolkit for sharing Airtime with another line. Sadly, it didn't make it in the New & Improved roster.
No Security lock: The app dashboard has sensitive information. A security lock feature (Unlock code/Fingerprint) is required. But even then, Airtel loads without any security features. Secondly, when accessing Airtel Money, you have to click Proceed to continue. It's unnecessary, really. The option for using fingerprint would have been appreciated in some instances.
Some features don't work: When we tried for Pay Bill, we couldn't complete the transaction. We were forced to go back to USSD as some features don't work as advertised, just yet. We will keep you updated.
Bank list not comprehensive: The old Airtel Money app had integrated a big number of banking services. However, the list isn't comprehensive (Equity bank and a few others are missing).
Typos: You will come across some typos especially in the Bank list. e.g. Opportunity Bank, Pride Microfinance, Standard Chartered Bank, e.t.c.
No iOS support: Apple fans have lucked out of this one. As of writing this post, the Airtel app only works on Android 4.2 and above.