OnePlus shook up the smartphone world with its fantastic, loaded-to-the-brim flagships, and now it seems that the company is about to disrupt the TV world as well. We're sure you've heard the news that OnePlus is about to launch a new big-screen TV, and we can't blame you for getting excited about it. In fact, OnePlus has just unveiled the logo for its TV range, and it looks just as elegant and 'clean' as you'd expect from the brand. And that's the key — smart design, high-end features, and top-notch quality — not much different from the upstart's handsets and that's why we're so excited about this upcoming launch. So here's what we know so far about the upcoming OnePlus TV range.

Specifications
A screenshot of what appears to be a Google Play Developer Console listing reveals that OnePlus TV, codenamed "Dosa" (a South Indian dish), will be powered by a yet-unknown MediaTek MT5670 SoC and have a Mali-G51 GPU in tow.
Advertisement - Continue reading below
The OnePlus TV will have 3GB RAM and will run Android Pie. The resolution is listed as 1080p, but that's likely for the menu, with the TV switching to 4K when required.
The new OnePlus TV is expected to roll out worldwide in a wide range of sizes — 43-inch, 55-inch, 65-inch, and 75-inch. India, along with the US and China is expected to be the launch market. While it remains to be seen which models OnePlus will bring to the rest of the world, we're happy they're offering so many choices. Given that OnePlus has a well-deserved reputation for using the best hardware in their phones, it'll be so nice to get TVs with the best specs at sizes of your choice.
I'm a firm believer that TV will not only become the center of our smart home, but also the center of our daily smart social hub. With the implementation and increasing maturity of other advanced technology such as 5G, AI, VR, and AR, I'm excited about what our lives will look like in the future. The OnePlus TV is an important step towards OnePlus being involved in the world of IoT and interconnectivity. It's also proof of our commitment in continuing our exploration of how we can improve the world around us by designing a connected human experience.
Pricing
OnePlus TV won't be budget-friendly like Xiaomi's Mi TV range as the company is "only focusing on the flagship premium positioning" and that they are benchmarking against premium products from Samsung and Sony.
Advertisement - Continue reading below
This being OnePlus, and knowing their strategy that they used with mobile, we are expecting some models to come with features like HDR and 4K, and of course, the best TV panels you can get in the world.
If we go a little bit overboard with expectations, there might even be the latest version of Bluetooth — Bluetooth 5.0, perfect for those of you who have the latest audio gear and want to get the best sound possible wirelessly. But before we move on to when and where you can buy the OnePlus TV, we must also tell you that the new OnePlus range is expected to feature AI enhancements, making this easily a futuristic TV.
You'll be able to buy the new OnePlus TV online as well as offline
OnePlus is expected to sell its new TV offline as well as online. There's expected to be a tie-up with Amazon India for online sales, with OnePlus stores across the supported countries also stocking what's definitely going to become the most in-demand hit of the upcoming "Tech-tober" season.
OnePlus' offerings are expected to be slightly cheaper than that of Samsung and Sony's because of its strategic partnership with Amazon in supported markets.
OnePlus TV availability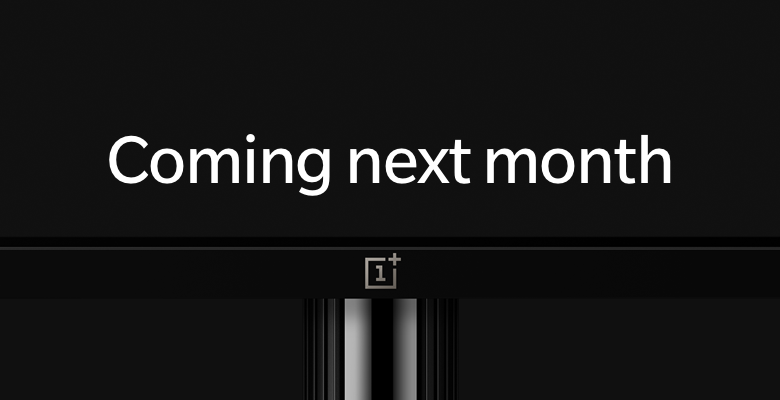 While we don't know the exact date when the OnePlus TV will be available, we do know the launch is just around the corner — perhaps as early as September. In fact, some say the launch is slated for September 26th. This is quite close to the rumored OnePlus 7T launch which is tipped for 15 October so the two might be combined perhaps.

Source: OnePlus Forum