The newly launched iPhone series (iPhone 11, iPhone 11 Pro and iPhone 11 Pro Max) are now available for purchase. As usual, Apple never disappoints with its products. These '11' series, compared with previous series, come with faster processors, a wider range of color options – including Midnight Green. But the major highlight that really sets the 2019 iPhones apart from previous ones are the camera improvements, including a three-lens design on the Pro models (Pro & Pro Max).
The two lenses on the back of the iPhone 11 and the three lenses on the back of the iPhone 11 Pro and iPhone 11 Max are said to have been upgraded with bevy of software to make them the most impressive camera performance in an iPhone to date.
Advertisement - Continue reading below
So, whether you've purchased yours already or you're yet to, here are a few features that make the new iPhone camera standout.
Why do the new iPhones have multiple cameras?
We've pretty much reached the limit of what one camera can do to make a capture look great. This is because, the more light you can collect, the better your picture can be. You need multiple cameras to achieve this – two, three, even ten cameras can be put to work to create a single great photo.
According to Apple, the triple-camera system on the iPhone 11 Pro and iPhone 11 Max will let its users take professional-quality videos and pictures. The company also says it's even more advanced than some high-end DSLR (Digital Single-lens Reflex) cameras.
What these cameras can do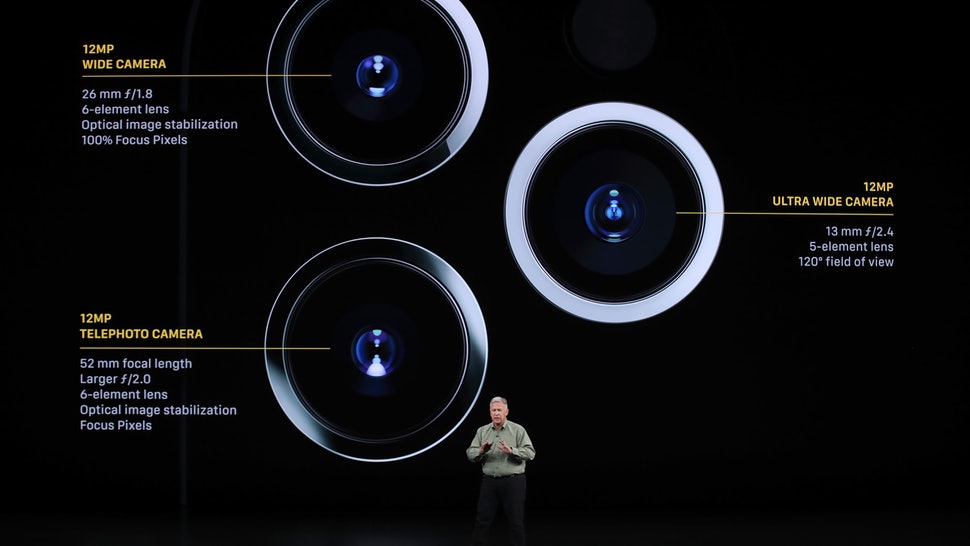 For the iPhone 11 Pro and iPhone Pro Max, all the three cameras are 12-megapixel camera and they serve different purposes.
Advertisement - Continue reading below
There is the telephoto lens with a f/2.0 aperture, 52mm focus length, 6 element lens.
Ultra-wide lens with an aperture of f/2.4, 5 element lens, 120 degree field of view.
The wide-angle lens with an f/1.8 aperture, 6 element lens, optical image stabilization.
The regular iPhone 11 has the ultra-wide and wide lenses, but the telephoto lens is missing.
It lets you take Pictures from Different Perspectives and can capture 4X more scene
Older iPhone versions have just the wide angle and telephoto lenses, the iPhone 11 have the wide-angle lens and the ultra-wide-angle lens. The iPhone pro and Pro Max come with the wide-angle lens, the telephoto lens, and the ultra-wide angle lens. The three lenses make it possible for you to take awesome pictures from different perspectives even if you're capturing form the same spot.
Also, the ultrawide-angle lens lets you expand your landscape shots. It provides a 120-degree field of view, capturing four times more area than older iPhones. This is a great addition for landscape photographers and group photography, because you can choose 0.5x zoom and zooming out when taking a picture.
Better low light picture (Night mode)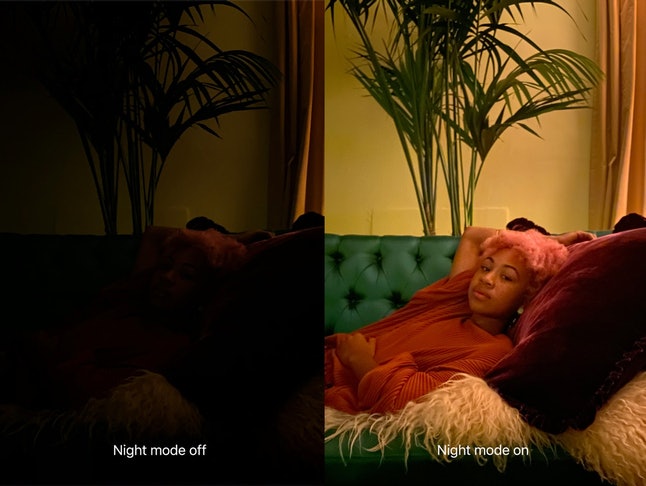 Older iPhone models weren't great for taking pictures in dark places. According to Apple, users will be able to take great bright pictures even without natural light. The new Night Mode for pictures in the iPhone 11 is made possible thanks to the new camera software and A13 Bionic processor. Night mode turns on automatically when it detects low light.
Better Digital Zoom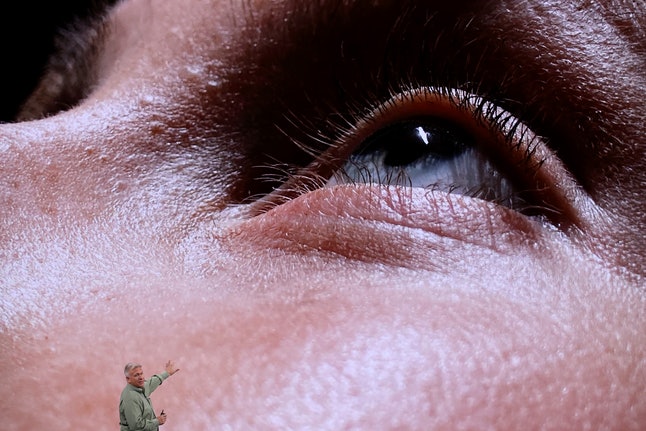 I'm sure we're all used to the normal pinch-to-zoom gesture on iPhone and Android devices. This gesture is called digital zoom – you are just looking closer at the pixels you already have captured. With the optical zoom, on the iPhone 11, you're switching between different pieces of glass and, and different sensors, getting you closer to the image without blurring the image.
The Pro models have much better zoom features because they carry three cameras – 10x digital Zoom, while the iPhone 11 has 5x digital Zoom.
Advertisement - Continue reading below
Deep Fusion
The Deep fusion won't be available on the new iPhones for now, but much later. Just as Google has used AI-based photo processing in its line of Pixel phones, Apple's deep fusion is a photo-processing software designed to pluck as much detail out of every picture you take.
The Deep fusion software will activate when you open the iPhone camera app, and when you finally press the shutter button, the Deep Fusion algorithm will combine a total of nine images to produce a high-quality image with very little noise and sharp detail.
Featured Image: Phonearena.com