The online shopping world in Uganda is getting another player in the name of Xente. Xente is a Uganda-based Payments, Financial Services, and eCommerce company, offering various products and services that can be paid for using Mobile Money (Airtel Money, MTN Mobile Money), Bank Card (Visa Card, MasterCard), Xente wallet and on credit.
It is now testing an option to start shopping for physical products using the Xente app. For now, they have a category for building materials, another for phones and another for tablets.
Advertisement - Continue reading below
Since the feature is still in the testing stage, we can expect that more categories will be added in the future.
Related Article: Xente is Giving you cashback every time you pay your bills.
So how does the shopping store work?
After opening the app, scroll down to the shopping section where you will search for the product you want to buy and open it. It has specifications and other details written below it.
You then select BUY. This will bring an option for you to continue shopping or proceed to checkout. In case you continue shopping, the cart can be found on the top right-hand corner of the Xente home page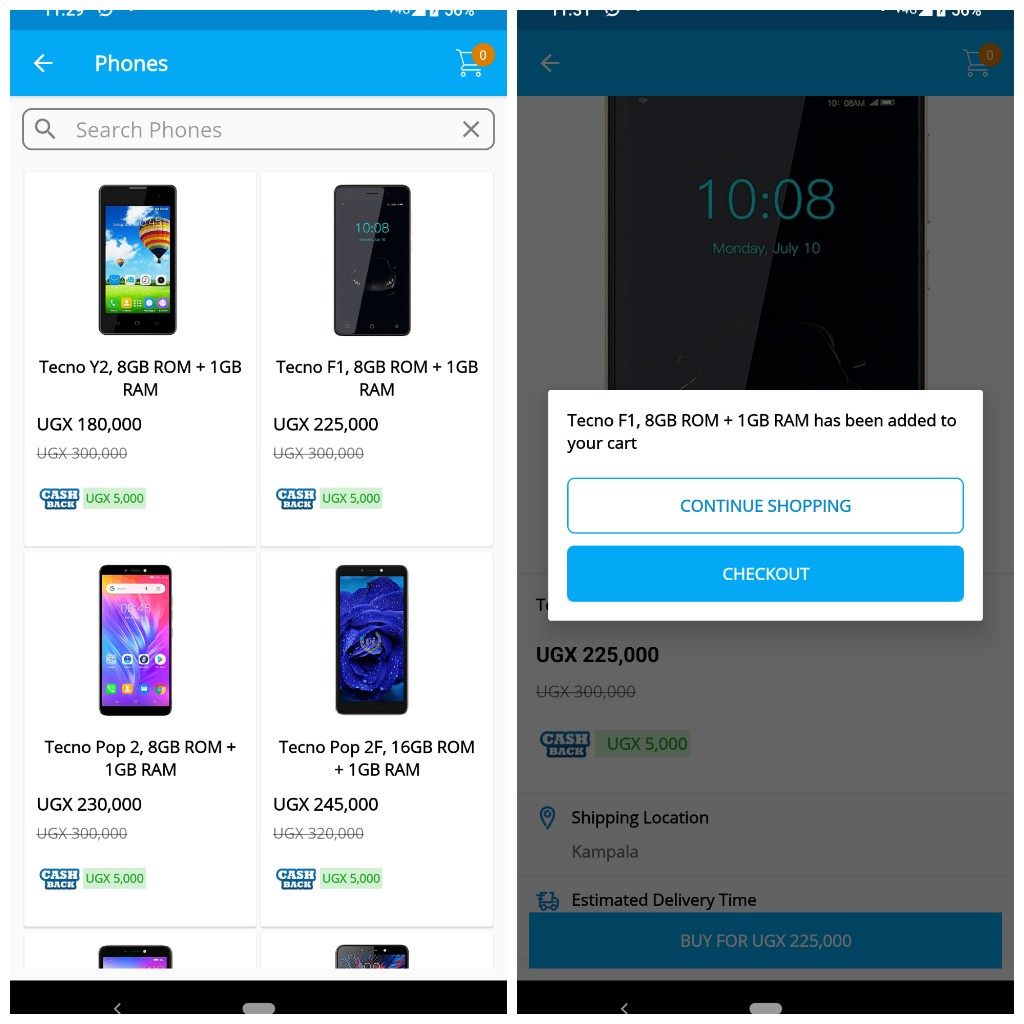 At checkout, you will be required to select the quantity you want or delete the product from your cart. You should then proceed to Payment.
You will then be asked to choose a payment option, whether Debit/Credit card, Mobile Money or the Xente wallet. You will then input your pin and your order will be placed.
Advertisement - Continue reading below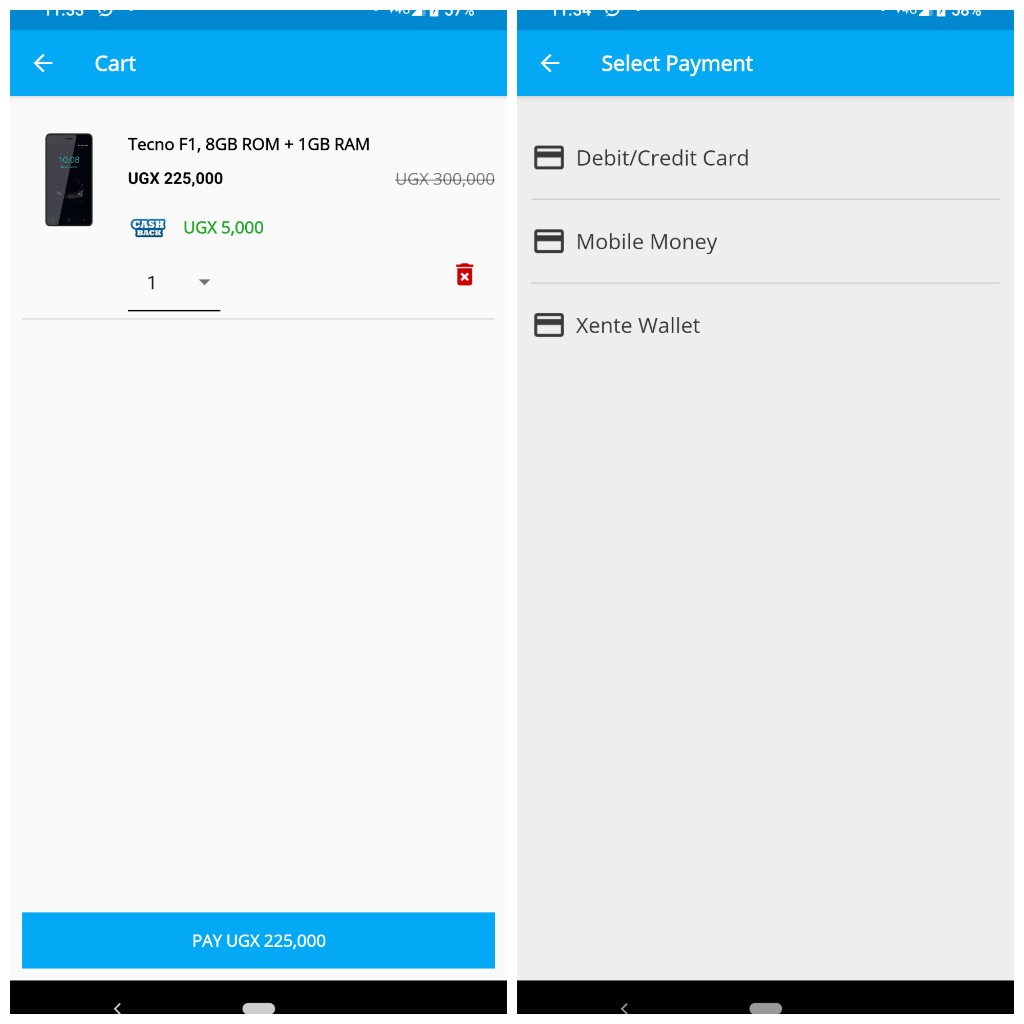 Once the order has been made, Xente sends the details to the supplier who organizes the merchandise and then delivers it to your destination.
Xente also gives you a call when the order request has been made.
The feature is still being tested and numerous upgrades are being made to it. We shall keep you posted when there are any changes. For now, you can brace yourself for the arrival of another online shopping outlet in Uganda.