Talking about funding for startups, the Tony Elumelu Entrepreneurship Program is an excellent source of mentorship and funding. Young entrepreneurs can send in applications into the program and stand a chance to be selected as one of the usual 1000 entrepreneurs.
The Tony Elumelu Entrepreneurship Program is an annual event that opens its applications on 1st January of every year and closes 31st March. Just enough time for applicants to judiciously complete the application form.
Advertisement - Continue reading below
Sponsored by the Tony Elumelu Foundation, the program has a target of grooming up to 10,000 aspiring African Entrepreneurs, making them benefit from $100 million grant to create 1,000,000 jobs and contribute $10 billion in annual revenues to Africa's economy over the next 10 years.
How to Apply
All Applications to the Tony Elumelu Entrepreneurship program must be submitted online through the application portal (www.tefconnect.com).
The application form will be completed after a series of mandatory questions have been answered and the upload of required documents has taken place.
Who Can Apply?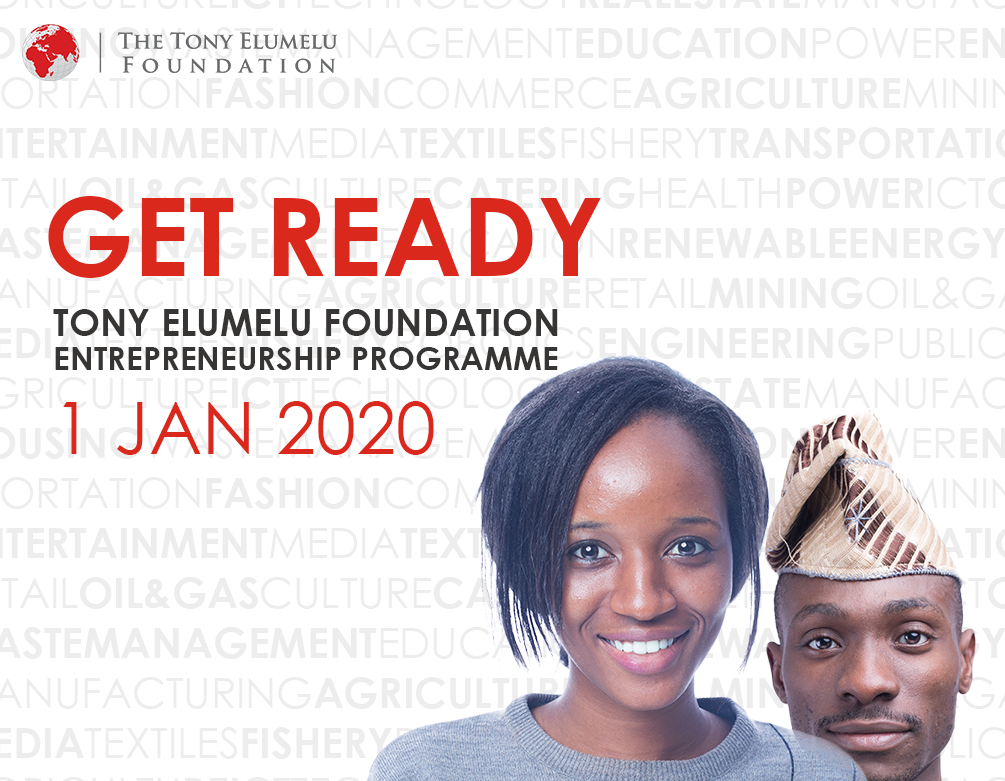 The TEF Entrepreneurship Programme is open to (budding) entrepreneurs and owners of businesses of less than 3 years from across Africa. There is a minimum age limit of 18, and no upper age limit.
This opportunity isn't open to up and running businesses alone. The program is also open to people with great business ideas that could be morphed into companies.
Applicants of the Tony Elumelu Entrepreneurship Programme 2020 that come up successful will join the (over 9,000) current beneficiaries from 54 African countries.
Advertisement - Continue reading below
What's in It for Successful Applicants?
The perks of being selected as a Tony Elumelu Entrepreneur include receiving business training, mentoring, getting a non-refundable $5,000 as seed capital and having access to global networking opportunities.
The full benefits for selected applicants are listed below:
Mentoring
Start-up Enterprise Toolkit
Online Resources
Meetups
Elumelu Entrepreneurship Forum
Seed Capital Funding
TEF Entrepreneurship Programme Alumni Network
Application Timeline
Application opens: 1st January, 2020.
Application closes: 31st March, 2020.
Some of the popular TEEP alumni companies include Booklify, Wara cakes, Mamamoni, Oriki, Econergco and more, spread across Africa.
What Are Your Chances?
In 2018, the Tony Elumelu Entrepreneurship Programme received about 216,000 applications. Hence, your chances of being selected are at best, 0.46% as applications to the program grow year-on-year.
Have an idea or a business in need of seed capital? Send in your application here.
Advertisement - Continue reading below