For busy professionals in Nigeria, there's always a need to balance out work and home tasks. This balance is always threatened by the whole buzzy nature of the city which features a never-ending traffic situation translating into lost time by most working-class inhabitants, with home tasks left to suffer.
Eden (@OurEdenLife) is a Lagos-based service that helps users automate house chores. Some of these include laundry, cooking, general house cleaning. This they do by assigning experts called "gardeners" to each subscriber.
Advertisement - Continue reading below
Shola (not real name), a professional in Lagos, laments how most of her house chores are fulfilled on weekends, as weekdays are characterized by work and traffic. Hence, it's a cycle of never-ending work with little rest window.
For others, it is an issue of dislike for domestic tasks especially when there's an ability to afford to outsource them. Or when there are "more productive" things to be done.
Dele (also, not real name) says he absolutely detests house chores. No reason, he just detests doing them. As a result, he currently outsources all his chores and gets them done without lifting a finger. Except to pay the workers, of course.
For Shola and Dele above, they seem like the perfect subscribers for OurEdenLife.
Where Does Eden Come In?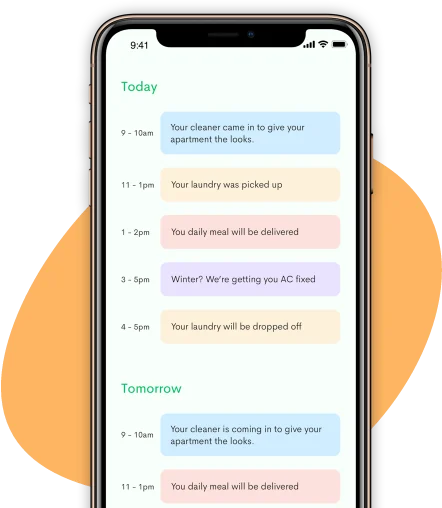 Co-founded by three former Andelans and led by Nadayar Enegesi, OurEdenLife uses "Garden", the user's Eden app to manage subscribers.
So, basically, you tell them your home needs, they assign you an Eden Gardener, your Gardener takes over your home tasks, you monitor the status of chores via the "Garden" and can leave feedback where necessary.
Advertisement - Continue reading below
The above process an Eden subscriber has to follow screams flexibility. It shows an ability to meet each users' dynamic needs for their respective homes. So, every user is met with a properly tailored experience.
They have also employed the best service partners (SPs) to deliver these services. These SPs as they are called, go through a thorough process before they are listed on OurEdenLife as partners.
Pricing
OurEdenLife is priced by a monthly subscription plan where subscribers choose a plan based on their home needs. The recurring major tasks which include laundry, home cleaning and meals are tagged with a value, summed up and forms a monthly subscription plan.
There are also various customizable subscription plans listed on the company's website: Achiever, Productive, Hardworker, Clean Freak, Fastidious, Snazzy, Daily Foodie and Weekly Foodie. The lowest plan price is set at N23,000.
A good look at the plan names above shows how great OurEdenLife is at segmenting (potential) subscribers and their needs —a trait we believe is a major core of the business.
Want to Try Ouredenlife?
The platform allows potential subscribers to try out the service for one week, free. They understand that this is a lifestyle change and want to help convince the user that it is the best change.
To join, visit the Eden official website or download their Android or iOS mobile app.
Advertisement - Continue reading below