A large chunk of software developers are self-taught. There is also an increasing demand for software developers. Hence, this might be the right time for more people to dive into learning software development and become full-fledged software engineers.
The good news is, knowledge has been democratized on the internet and there are many platforms that offer to teach people software development. These platforms operate strictly online. Some free, others for a fee.
Advertisement - Continue reading below
This post compiles 10 platforms to learn software development online, no matter your location. Read through.
Learn Software Development Online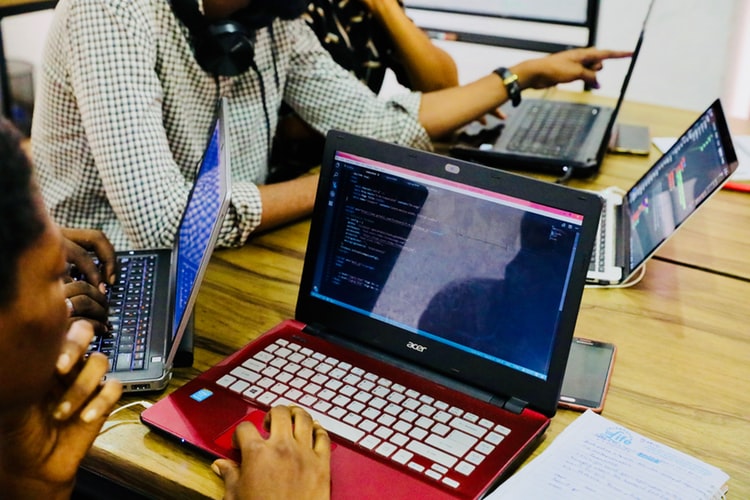 1. Codecademy
Learning software development is much easier when you're actively practicing what you learned. Codecademy, conjoined from Code Academy, makes this process easier by providing an online platform to code just as you take your lessons. There's also a Codecademy mobile app.
2. freeCodeCamp
Just like Codecademy, Freecodecamp also provides you an interface to code online as you learn software development. The platform takes you through different courses and lessons depending on the particular kind of software language you want to learn or focus on.
3. W3schools
W3schools hosts tutorials, references, examples, quizzes, and exercises for different types of languages. Including Javascript, PHP, Python, HTML, CSS, JQuery, Java and more. They also provide free HTML templates for users and certification at the end of the course.
4. Udemy
Udemy is a platform that teaches a variety of courses and topics including software engineering. With Udemy, you can learn from various teachers and professors who curate topics and make videos to teach a particular course. Courses on Udemy are as low as $10.
5. Udacity
Enrolling in an Udacity software engineering learning program lets you work on real-world projects, grants you access to expert support and a great community. Udacity also offers some form of career support with its exclusive hiring partners. Their programs are called "Nanodegree Programs".
Advertisement - Continue reading below
6. Coursera
This is a for-profit EdTech company. With Coursera, users have access to loads of courses including software development. Coursera is like a school, but this time, online. Every course on Coursera is taught by top instructors from world-class universities and companies.
Also See: 3 Tech Jobs to Learn Now and Earn More Income
7. Pluralsight
PluralSight offers a variety of video lessons and courses for software developers. The platform boasts of over 6000+ courses and has flexible subscription plans — monthly or annual plans. For a start, every user is offered a 10-day free trial on the platform. They also practice and apply real-world scenarios and projects.
8. edX
Like an actual school, edX offers MOOCs and interactive online classes in different subjects. On edX, users can take software development courses from top institutions like Microsoft. There are also different programs and degrees on EdX suited for different user stages.
9. YouTube
YouTube contains free knowledge from different people and channels. Learning software development is not left out. YouTube channels like ProgrammingKnowledge, Treehouse, LearnCode.academy teaches viewers software development. You should explore the platform.
10. Khan Academy
Khan Academy teaches computer programming courses from introduction to advanced level. The academy also encourages projects and contests among users to spice up learning. It can also be connected to Google Classroom.
Tell us, are there any other platforms you know that teaches software development? Have you tried them before? Let us know your recommendations.
Advertisement - Continue reading below