In November 2018, Guaranty Trust Bank (GTBank, hereinafter) announced the launch of the Habari Mobile App. At the time of launch, it was labeled Nigeria's largest platform for music, shopping, lifestyle content and more. The distribution that GTBank possesses gave the platform an edge over others in the same space.
According to the bank, Habari was created to focus on enabling people's needs and lifestyles rather than just providing a limited bouquet of regular banking products. So, while it is operated by a bank, it is not exactly a banking app.
Advertisement - Continue reading below
This post covers all you might need to know about the Habari Mobile App. How to find your way around it and perform some important functions on the app.
It covers:
How to register on GTBank Habari App.
How to listen to music and watch videos on the app.
How to sell products on the GTBank Habari app.
How to fund your in-app wallet.
How to shop and buy products on the platform.
Read on.
All you need to know about the Habari Mobile App
1. Registration
Follow these steps to register on the GTBank Habari app.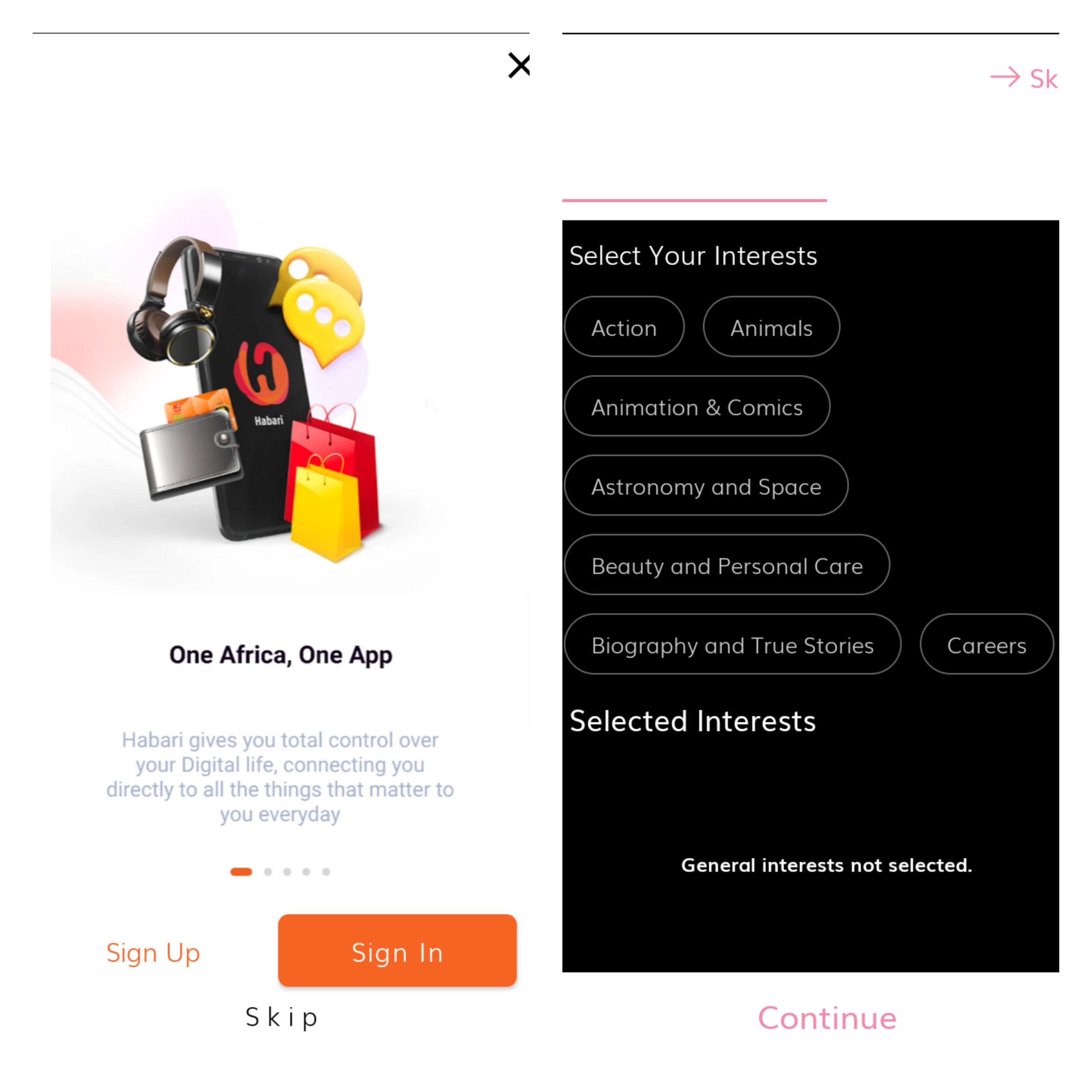 Download the Habari mobile app from the Google Play Store. This size of the app is about 53MB, quite large.
Launch the app and tap on "Sign Up"
Fill in the required details; first name, last name, username, date of birth, phone number, email address, gender, and password.
Tap "Sign up"
You can also sign up with a Facebook or Google account by clicking on the respective icon.
Enter a one time password (OTP) to verify your phone number and/or email address.
Create a 6-digit pin for the Habari app. Tho pin is meant to be used to carry out transactions later on.
Save pin.
Playing Music & Videos
Login to the Habari mobile app.
On the homepage, click the "H" icon just at the bottom of the screen.
Pick your favorite kinds or genre of music.
Habari app serves you music and video recommendations based on your choice.
Every user gets a one-day free subscription for video content.
Selling on the Habari app
The platform allows merchants to list goods for sale on the app. So, it can also pass as an e-commerce store. Follow the steps below to start selling on the Habari app.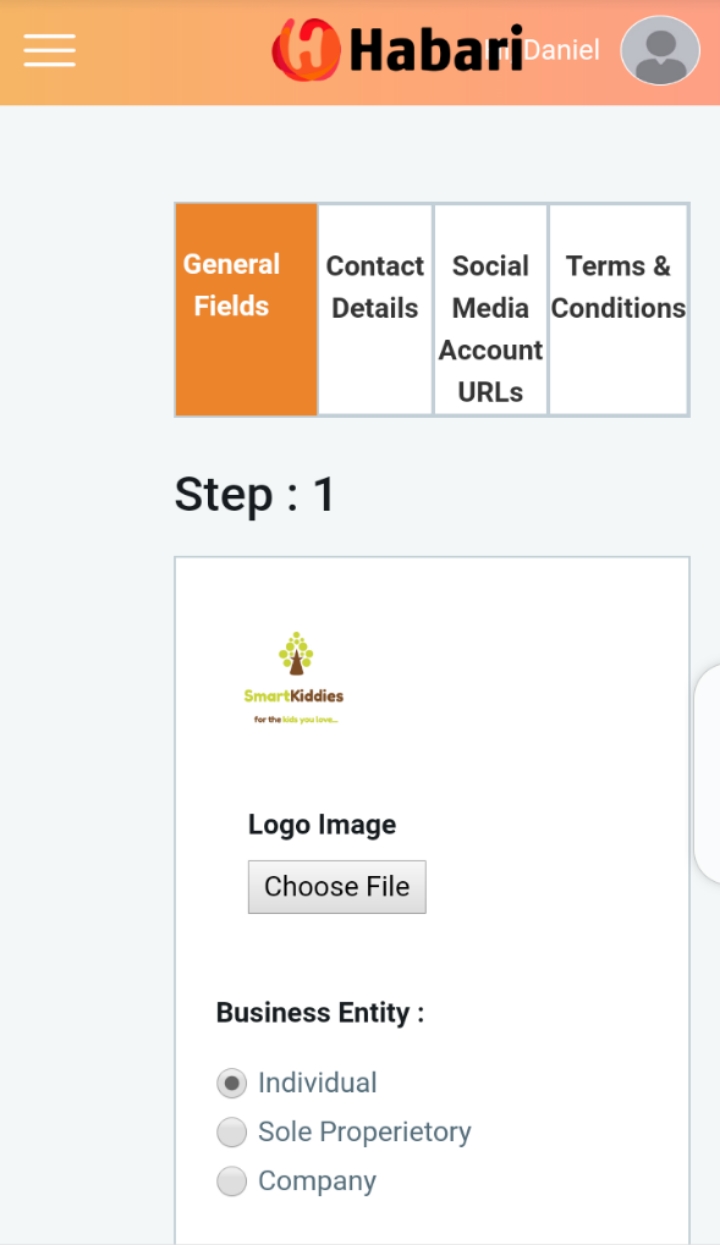 Visit merchants.habarigt.com on your mobile or web browser.
Log in or sign up to the platform. Please note that you can log in with your regular Habari account.
Upload your logo, fill in what kind of business entity you are, enter Merchant type, merchant name and description.
Tap "Save"
The next step is to add your business address, industry, and Bank Verification Number (BVN) of account signatory.
Enter your contact details — store name, store address, full name of primary contact, primary account email, primary contact number and more.
Enter your social media account URL. You can decide to skip this step.
Accept terms and conditions and tap "Save".
After following these steps to the end, your application will need to be approved by an administrator. However, you can go ahead to add products and edit your profile.
Advertisement - Continue reading below
Funding Your Wallet on Habari
While logged in to the mobile app, on the dashboard, click the profile icon on the top right corner.
Tap the "+" top-up icon next.
Enter the amount you want to fund the wallet with and tap "Top up wallet"
Enter card details or use other methods to fund your wallet.
Buying Products on Habari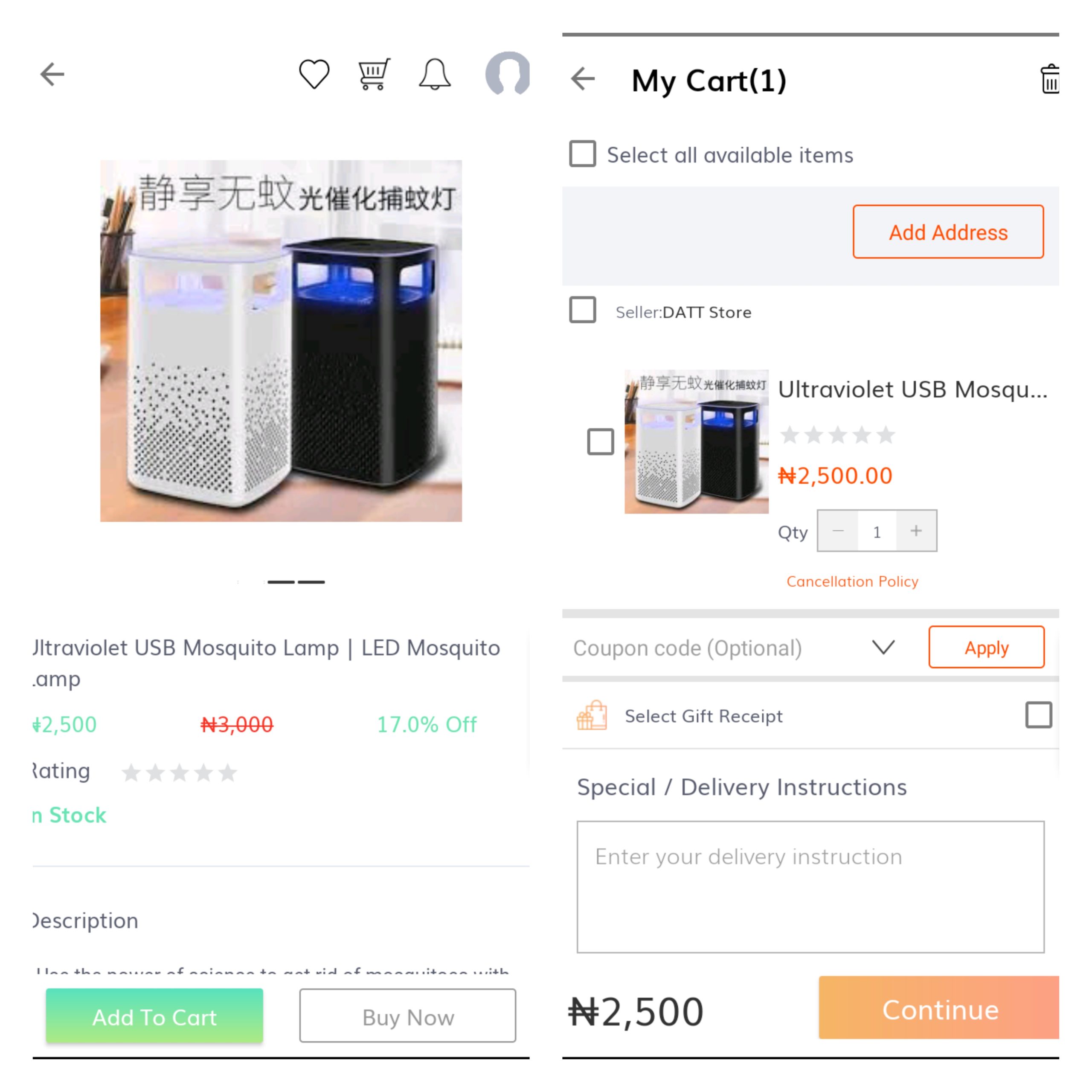 From the homepage, tap on the hamburger icon located at the top-left corner.
Tap on "Shop"
Tap on the option that addresses you most. Depending on if you want to explore all categories, want new arrivals or deals of the day.
Tap on a product you're interested in buying.
Either "Add to cart" to continue shopping or "Buy now".
Add a delivery address, choose a delivery option and "continue"
Add a payment method and enter your Habari pin.
The Habari app is truly a lifestyle platform with the different things users can do with it. The over 100,000 Google Play Store downloads is an indication of how much adoption it has received so far, in less than two (2) years.
Tell us, do you use the Habari Mobile App? What do you use it for and what has been your experience so far?