uLesson, a mobile app targeted at young secondary school students, launched a few weeks back. Earlier, we wrote about the company behind the product, and if they will hack Nigeria's educational sector with the new EdTech product.
This uLesson platform contains a lot of educational materials. These materials, which include video tutorials and past questions, are targeted at young Nigerians who are preparing for O Level WASSCE, UTME, and NECO examinations.
Advertisement - Continue reading below
In this post, we'll show you how to access the WAEC past questions on the uLesson app. The mobile app allows users to take the test in-app and also runs a timer.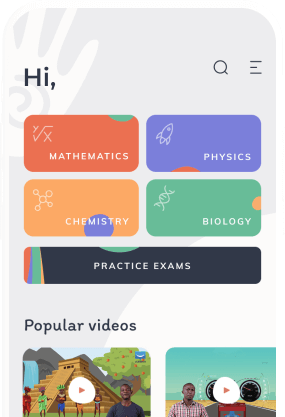 WAEC Past Questions and Answers on uLesson
Download the uLesson Mobile App. The app is currently available for devices running the Android OS.
Enter your phone number (and a 6-digit code sent to you) to login.
Create a new user with details like Name, Date of Birth, School Location, Class and Guardian's details.
Tap on "Continue".
On the user dashboard, tap on "Practice WAEC Exams".
Select the preferred subject and year.
Tap "Continue".
Question pops up and timer starts.
uLesson was founded by Sim Shagaya, a former co-founder and CEO at Konga. The company has raised a $3.1 million seed round that was led by TLcom Capital with participation of other investors.
For EdTech in Africa, uLesson is leading a distinct innovation that would leave a great mark, if scaled effectively. At scale, they'll basically be placing a school/class in the hands of every African parent and their children.
uLesson is headquartered in Lagos but operates its production studio from Jos, Nigeria. The startup fully launched in Nigeria in February 2020 and currently has plans to expand to Ghana, Sierra Leone, and Gambia.
Other EdTech startups that provide WAEC curriculum related content are Pass.ng and Passnownow. These startups have all found their unique ways to serve these content to their users.
Advertisement - Continue reading below