eHealth is an evolving field in public health and medical information where health services are delivered using different channels of ICT tools and digital platforms. Rocket Health Uganda on May 5th 20201, launched a new USSD Code *280# to help people access health care services on the go.
USSD technology has always been at the backbone of any disrupting digital solution in the continent. From telcos leveraging it to reach the unbanked with their chain of mobile money agents and now The Medical Concierge Group using a similar tech option to deliver health care services in Uganda. There are myriads of reasons as to why USSD tech is preferred across Sub Sahara Africa, from the ability to use it offline to the versatility of using it on both featured devices and smartphones.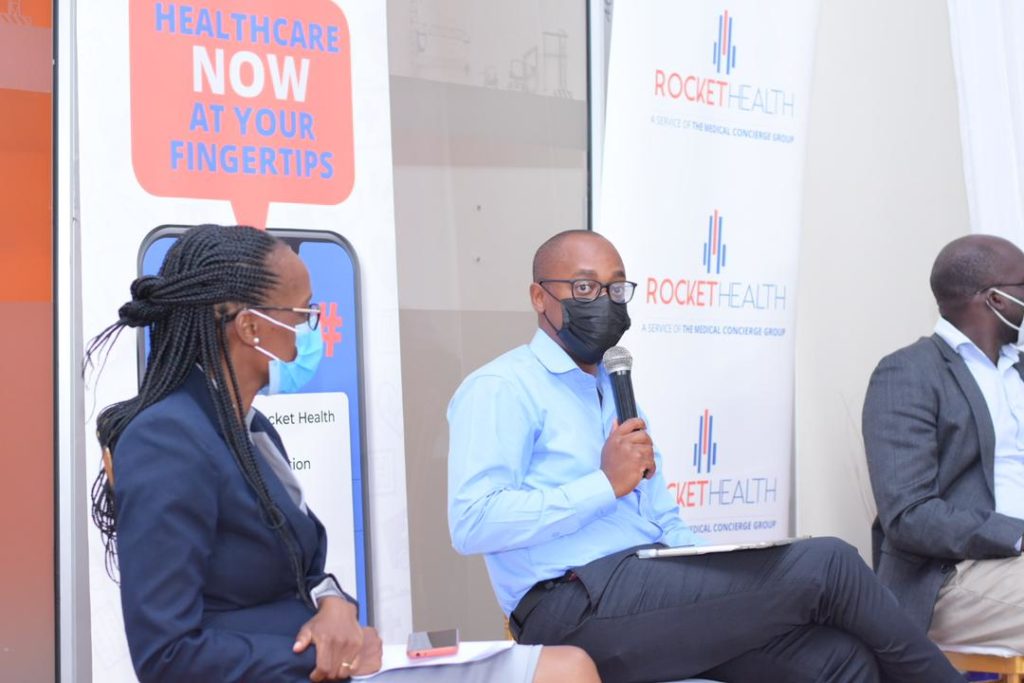 Services Available On Rocket Health USSD Code *280#
Doctor consultation
Pharmacy services
Laboratory services
Subscriptions
Phone Doctor Consultations
For every client who needs to get medical advice from a trained and licensed medical doctor, your simplest and quickest pathway is *280#.
With only 10,000 shillings, you can have a phone consultation with the Doctors at Rocket Health and pay using mobile money.
The service also allows customers who have medical insurance with AAR, GA, ICEA, Jubilee, Liberty, Prudential, Sanlam, and UAP Old Mutual to register their member identification numbers and consult the doctors with their insurance coverage.
Doctors are available for 24 hours, every day of the week, and can be reached from any part of the country.
Laboratory and Pharmacy Services
When you dial *280# and choose the laboratory or pharmacy service option, you will be able to make payments, request a call-back, and order laboratory tests or items from the pharmacy respectively.
Advertisement - Continue reading below
READ ALSO: A Beginner's Guide to Using Rocket Health in Uganda
Clinic Appointments
You can easily schedule appointments at the Rocket Health Clinic to see a general doctor, specialist or request a vaccine. Their list of specialist services includes Obstetrics and Gynaecology, Pediatrics, Plastic Surgery, Physician Services.
Subscription Services
Through the short-code, you can conveniently sign up for Rocket Health annual subscription plans and register yourself or a loved one for the Chronic Care Management Program (Chronic conditions include diabetes, hypertension, kidney disease, arthritis, and more).
These services allow registered members to enjoy discounts on all Rocket Health services and the freedom that comes with monthly medicine deliveries and reminders for routine laboratory tests and reviews with a specialist.
Rocket health team has always been pushing boundaries and setting the bar high with digital solutions for healthcare. They are one of the pioneers when it comes to eHealth and telemedicine services in East Africa and launching the new USSD Code *280# is one of the many channels they're trying to leverage to bring health care services closer for many Ugandans. Have you ever used rocket health? Let us know in the comment section your experience.