MTN Uganda has updated its MTN Momo offer made as a way of curbing the spread of COVID-19 in Uganda. In its first announcement, it was just for transactions up to 30,000 that were free. MTN customers will now be able to send any amount of Mobile Money to other MTN MoMo customers free of charge at least for the next 30 days.
MTN Uganda further enhanced its Mobile Money offer to try and minimize the physical exchange of physical cash. The offer is meant to reduce the risk of transmission of the coronavirus that has paralyzed daily life across the globe.
Advertisement - Continue reading below
MTN Uganda has in the past also launched a data bundle to ease the work of customers who are working from home. The 'work from home' data bundle can be accessed through Mobile Money by dialing *165*19# or through the MyMTN app.
Related Article: COVID-19: Safaricom scrapes M-PESA charges for transactions less than Ksh 1000
MTN Uganda CEO Wim Vanhelleputte said that this is an extraordinary time when MTN needs to stand up and be counted on to do the right thing.
"MTN is committed to continuing working with the government to reduce the impact and disruption that this pandemic is having on the lives of Ugandans. Working closely with the Ministry of Health, MTN Uganda has committed its media assets including radio, SMS, social media, call center and continues to implement various precautionary measures to drive awareness among the public to protect themselves"

He further commented.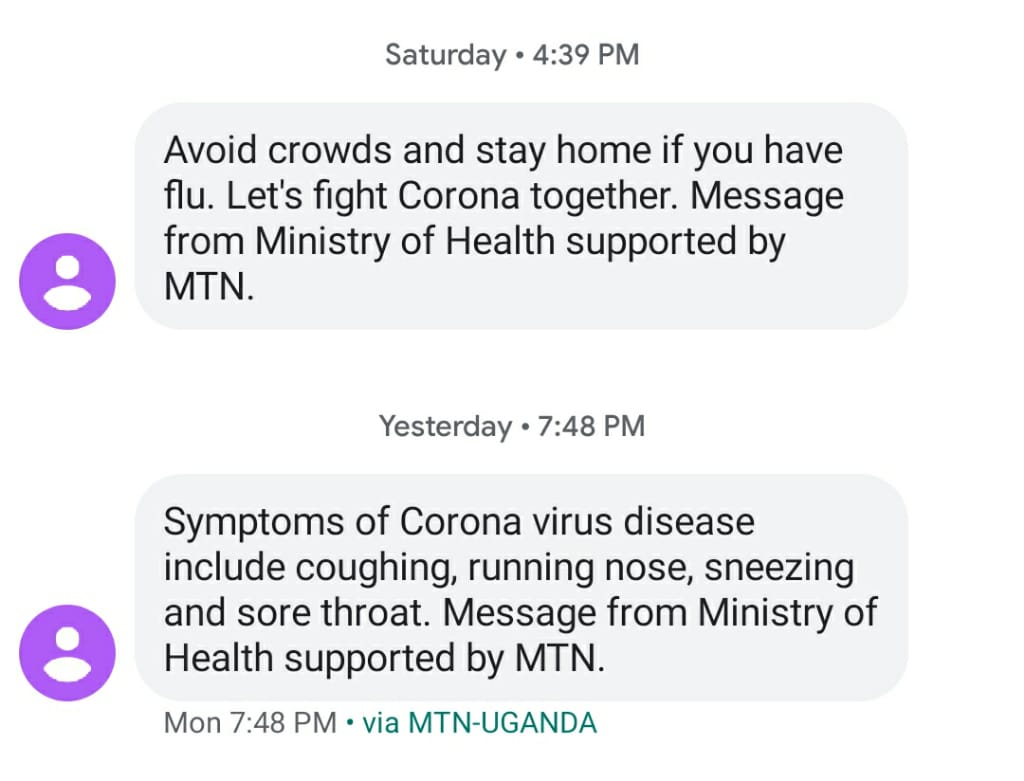 MTN Uganda has also made UGX 500 million available to facilitate various government endeavors to equip and facilitate various efforts to prevent, manage and curb the spread of the COVID-19 virus in Uganda.
MTN Uganda customers can also check for the coronavirus updates with no data bundle on the World Health Organisation and Ministry of Health websites.
Advertisement - Continue reading below