MTN Uganda unveiled a new offer that will allow Ugandans to send Mobile Money up to 30,000/-, at as they encourage people to minimize the physical exchange of paper money. This is because there is a high risk of transmission of COVID-19 through physical cash. It also launched a data bundle called 'Work from Home' that will enable you to work from home.
The MTN Work From Home data bundles can be activated using MTN Momo and is valid from 9 AM to 5 PM (the most common working hours). You can buy this bundle for yourself or for another MTN customer.
Advertisement - Continue reading below
Activate the MTN Work From Home Data bundles
You can dial *165*19# or use the MyMTN app.
Through the app, select buy data bundles then select the work from home bundle.
You will be asked to select whether to buy the bundle for yourself or for someone else.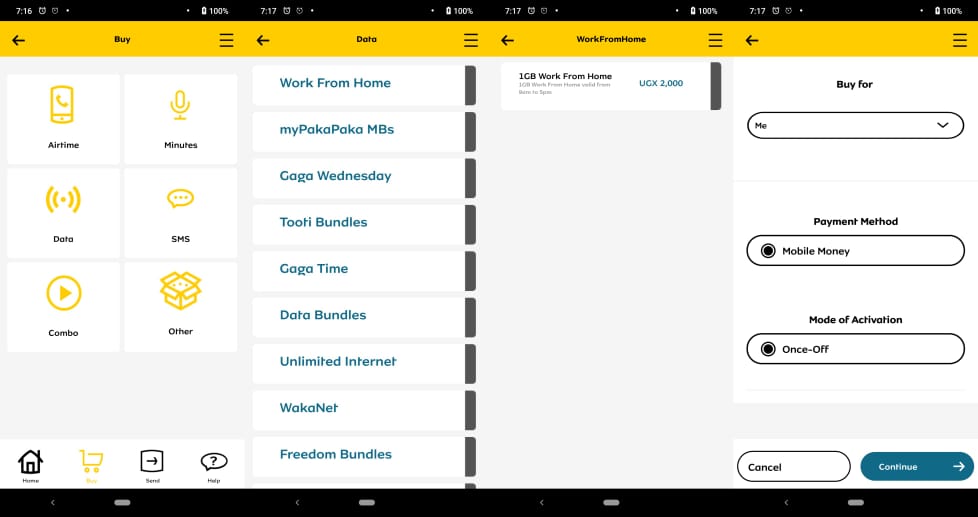 Remember, the USSD code only works from 9 AM to 5 PM. Trying to access the code after that time will give you an error message (see image below).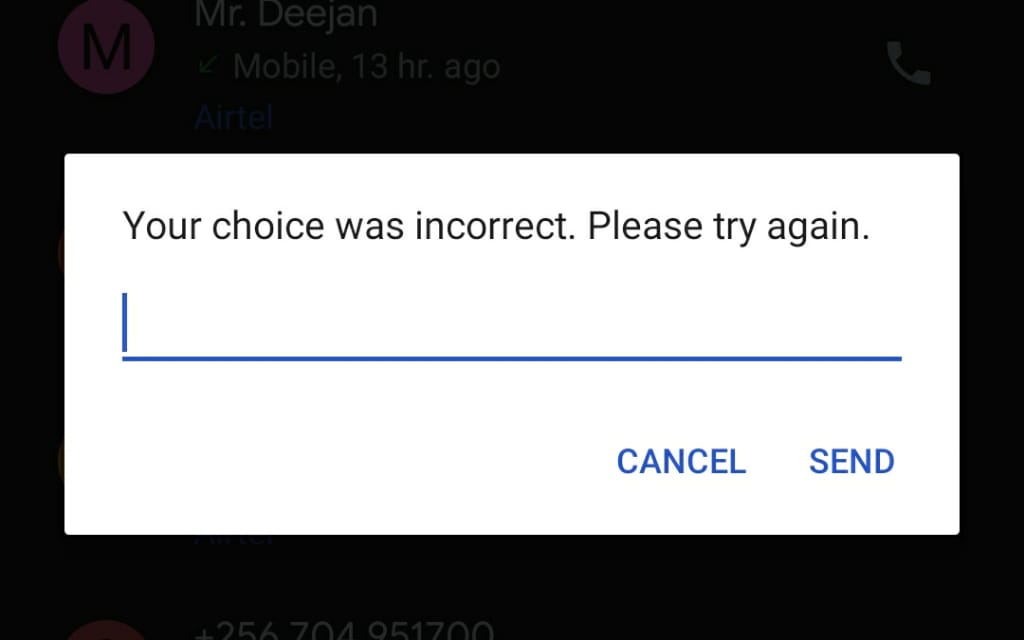 Related Article: COVID-19: NCBA Loop Waivers All Transaction Charges
MTN has also made Ushs 500 million available, with immediate effect, and offered the Ministry of Health free media channel space on radio, TV, social media, SMS plus its call center IVR platform to promote prevention messages spearheaded by the Ministry of Health.
"This is an extraordinary time, a time when as MTN we need to stand up and be counted on to do the right thing," said Wim Vanhelleputte, the MTN Uganda CEO.
"Although the country has no confirmed case of covid-19, it is better for us to take precautionary measures. The government has already taken several steps in protecting her people and we feel that it is proper for us to complement government efforts in this monumental effort to tackle the threat posed by this disease,"

Wim further commented
How welcome are you to this move by MTN Uganda? How do you plan on using these MTN work from home data bundles? Share with us in the comments section below.
Advertisement - Continue reading below