For a world in isolation due to the Coronavirus pandemic, video calls and meetings have become a popular way to keep in touch – Zoom's surge in demand is clear evidence.
There's no denying that the platform (Zoom) is becoming the market leader in video conferencing (all thanks to the virus outbreak), leaving Skype to play catchup.
Advertisement - Continue reading below
Skype is also not relenting. In a bid to encourage more people working from home to use the service, it launched the Skype 'Meet Now' video call feature that is free and doesn't require a signup or app download/installation to join a meeting
Related Article: How to Blur the Background on a Skype Video Call
How "Skype Meet Now" Works?
The 'Meet Now' feature lets you set up a collaborative space, generate a unique link to invite friends or colleagues. Anyone with the link can join the meeting, whether they have a Skype account or not.
Using the 'Meet Now' feature, you still get access to Skype video call features;
Record your video call and save (on your device or cloud) for later: Skype lets you record your calls and store them for up to 30 days. You can also record and save your calls in your device gallery.
Blur your background
Share your screen whenever necessary: You can also share presentations, work materials or designs with other participants in the meeting.
Related Article: How To Record Your Calls On Skype
How Do I Create A "Meet Now" Meeting?
From your Microsoft Edge or Google Chrome browser, log in to your Skype account. Scroll to the "Meet now on Skype!" section and click the "Create your meeting" button.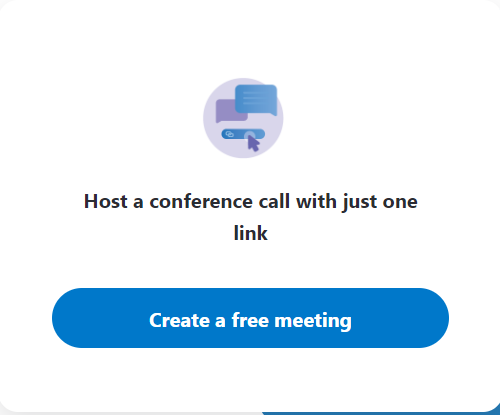 Select "Create a free meeting" and the unique invite link will be generated immediately. You can either copy the link or invite participants via email.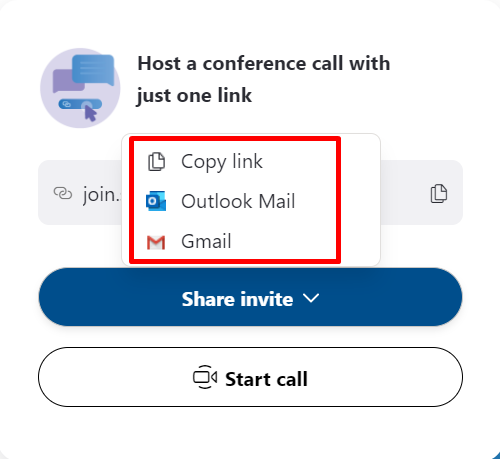 If participants do not have Skype installed on their device, once they click the invite link, the Skype web platform (Skype web client) will open automatically.
Advertisement - Continue reading below
Conclusion
This feature will definitely make joining a Skype meeting seamless, as there is no need for a meeting ID or password. What do you think about the feature? Do you think it should be made available on other video conferencing tools, as well?