Ever since its inception,  Google has been obsessed with the idea of connecting more and more people to the Internet, especially in the developing world. Currently there're just 1 billion people plugged into the internet which is only about 14% of the world's population.
As such, the search engine has been  toying with many ways to provide connectivity in areas that are un-connected, especially those in Africa. Obviously Google's ambitious attempts aren't at all philanthropic (as it would want us believe!), but are strategically aligned with the companies objectives of making the world's information universally available as it makes money through display Ads.
Advertisement - Continue reading below
The game is quite simple; the more eyeballs, the more money for Google.
Now, it's no doubt that some of these attempts have turned out to be highly successful endeavors here in Africa. However, some are simply pipe-dreams.
Android: Powering smartphones for everyone
No doubt, the best thing that has ever happened to mobile technology. Android, an operating system based on the Linux kernel, and designed primarily for touchscreen mobile devices such as smartphones and tablet computers, was first unveiled in 2007 along with the founding of the Open Handset Alliance after being bought from Android Inc . Android today leads the tightly contended mobile operating system marketshare with the latest figures from Garner giving it 80% marketshare. Google disclosed during its Q2 report that Android device activations have hit 1.5 million per day with 1 Billion total devices on the horizon!
In Africa, already more than 350,000 of Huawei's inexpensive $50 3G Android smartphones have been sold in Kenya alone bringing the total smartphone connections on the continent to about 60 Million which is only 6% of the African population. Vodafone, Samsung and Nokia all have devices that can justifiably be called smartphones available for significantly less than US$100 these days. Chinese brands like Huawei and ZTE and more recently Tecno, who predominately produce Android-based devices, meanwhile have driven down the cost of smartphones even further.
Arguably the mobile phone is and will still be the first internet access means for most people in Africa. The odds are that Android smartphone will be the device that ushers them to the web.
Advertisement - Continue reading below
Project Loon: connecting rural, remote, and underserved areas using (surprise) Balloons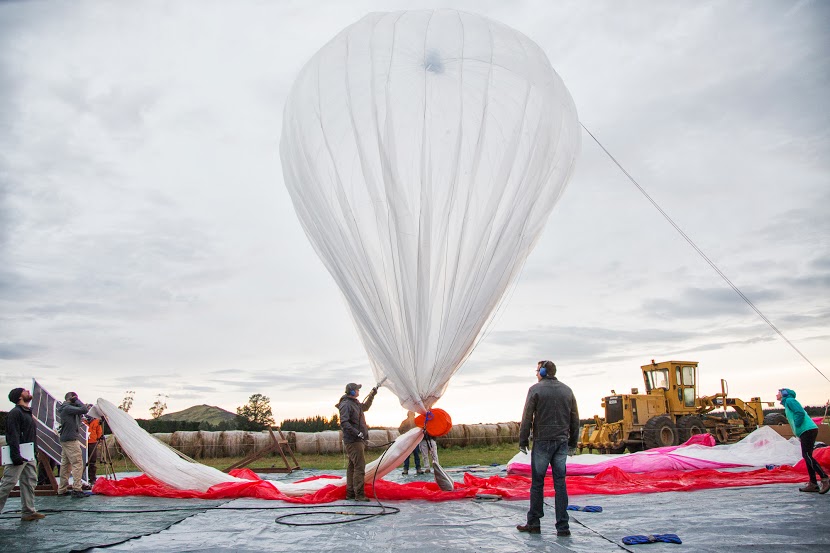 Project loon is the latest ideas coming from Google's so-called moonshot project from Google[x]. The idea is to build a ring of balloons, flying around the globe on the stratospheric winds, that provides Internet access to the earth below.  While the project is still in its very early days, Google has already built a system that uses balloons, carried by the wind at altitudes twice as high as commercial planes, to beam Internet access to the ground at speeds similar to today's 3G networks or faster. As such, the search engine hopes that balloons could become an option for connecting rural, remote, and underserved areas, and for helping with communications after natural disasters.
Google's aims to connect a billion or more people to the internet through this effort won't be met without adverse challenges. Before 3G and soon 4G, the most prevalent means of connectivity used to be satellite which was met by finite bandwidth at extremely high cost, with aerial platforms constrained by their backhaul. Satellite providers like iWayAfrica where quickly replaced by cellular providers who now provide relatively the most affordable data rates to the mobile-connected masses.
Unless those balloons orbiting the earth deliver internet to mobile smartphones(the way that GPS works) instead of requiring some kind of customer premise equipment like a receiving dish/antenna, am afraid, project loon will turn out loony!
Project Ara: Bringing the the benefits of an open hardware ecosystem to 6 billion people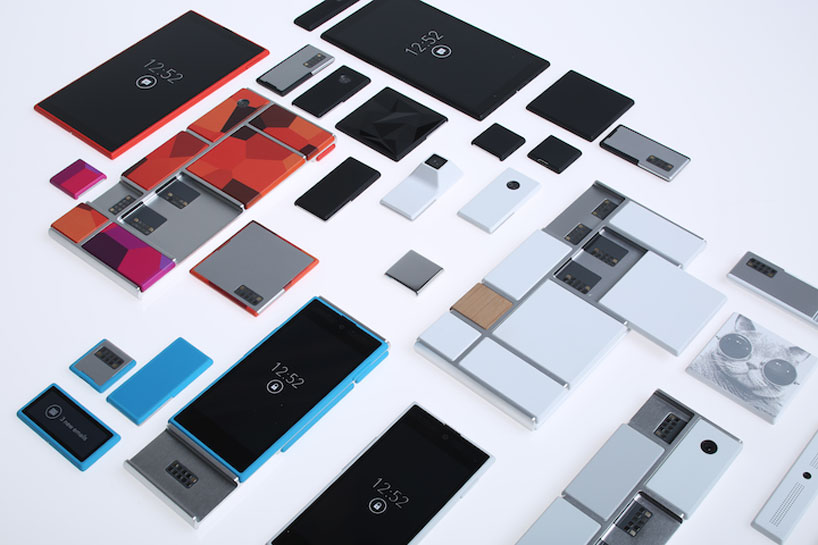 Motorolla, a division of Google just announced project Ara — an open hardware platform that will enable the masses to build their own phone with modular blocks. You can upgrade your phone's screen from 720p to 1080p, for example, or increase your phone memory from 500MB to 1GB and you can also swap an old camera for a better one instead of buying a whole new phone In summary;
"Led by Motorola's Advanced Technology and Projects group, Project Ara is developing a free, open hardware platform for creating highly modular smartphones. We want to do for hardware what the Android platform has done for software: create a vibrant third-party developer ecosystem, lower the barriers to entry, increase the pace of innovation, and substantially compress development timelines. Our goal is to drive a more thoughtful, expressive, and open relationship between users, developers, and their phones. To give you the power to decide what your phone does, how it looks, where and what it's made of, how much it costs, and how long you'll keep it.".

Advertisement - Continue reading below
Imagine what an open hardware platform backed by Google will do to the tinkering and developer community in Africa? Currently the prospects of delving into hardware for university students and startups are very slim albeit attempts by initiatives such as Gearbox. The Nairobi based initiative is geared towards bringing about a shift in the way techies work by nurturing a community of members working on projects in computer technology, industrial art, robotics and electronics. Hence, a project like Ara has the potential to make such communities in Africa bring low cost, custom developed — this time by Africans for Africa — modular smartphones to the masses.
Google has already made great headway from the first billion smartphone users. Now it has 6 billion more users to connect to the internet and therefore to Google apps and services! This earnest and industrious effort is even more formidable than its previous attempts and it'll require such colossal inventiveness and ingenuity only akin to Google's.