iTel has launched the P36 and P36 Pro smartphones in Nigeria. As expected from the manufacturers, it is a somewhat entry-level, budget-friendly device that possesses some great specifications. These two devices were launched as the first members of the iTel P36 series.
This post takes a holistic look at the specifications of both devices. Exploring major aspects of the smartphone to give you needed information to make a great buying decision.
Advertisement - Continue reading below
---
READ MORE: 7 Best iTel Smartphones to Buy in Nigeria (2020)
---
Find below the summary of the specifications of the iTel P36 and P36 Pro smartphones.
iTel P36 and P36 Pro Key Specs
iTel P36 Key Specs
DISPLAY: 6.5 HD+ Waterdrop Fullscreen.
OS: Android Pie (Go Edition).
ROM: 16GB
RAM: 1GB
REAR CAMERA: 8MP Dual
FRONT CAMERA: 8MP
4G LTE: NO
FINGERPRINT SENSOR: YES
FACE UNLOCK: YES
BATTERY: 5,000 mAh
iTel P36 Pro Key Specs
DISPLAY: 6.5 HD+ Waterdrop Fullscreen.
OS: Android Pie (Go Edition).
ROM: 32GB
RAM: 2GB
REAR CAMERA: 13MP Dual
FRONT CAMERA: 8MP
4G LTE: YES
FINGERPRINT SENSOR: YES
FACE UNLOCK: YES
BATTERY: 5,000mAh
Design and Display
A 6.5 inches HD+ waterdrop fullscreen display comes with the iTel P36 and P36 Pro smartphones. This sort of display offers the users with an immersive viewing experience. Especially while watching videos or playing games. The devices also have a screen ratio of 20:9.
These devices also feature a slim body design. In fact, despite the battery size, the devices is much slimmer than some of its predecessors like the P33 Plus and S15, which both have smaller battery sizes. The P36 devices series is 8.6mm slim.
The P36 and P36 Pro also features a uni body design which provides and ultra-slim and portable experience. The surface of the devices are also water resistance and dust-proof. It also feature matte glass materials which protects the screen from every fingerprint touch and dust.
The devices come in deep blue, gradient blue, and gradient purple colors.
RAM and Internal Memory
The P36 device comes with a 1GB RAM and a 16GB memory to store important files, songs, videos, and so on. While on the other hand, the P36 Pro features a 2 GB RAM and a 32GB internal memory for storage.
This storage size, according to the manufacturers, can take more than 8000 photos and 3000 songs.
Security
The devices provides double security for users – a face unlock fetaure and a fingerprint sensor.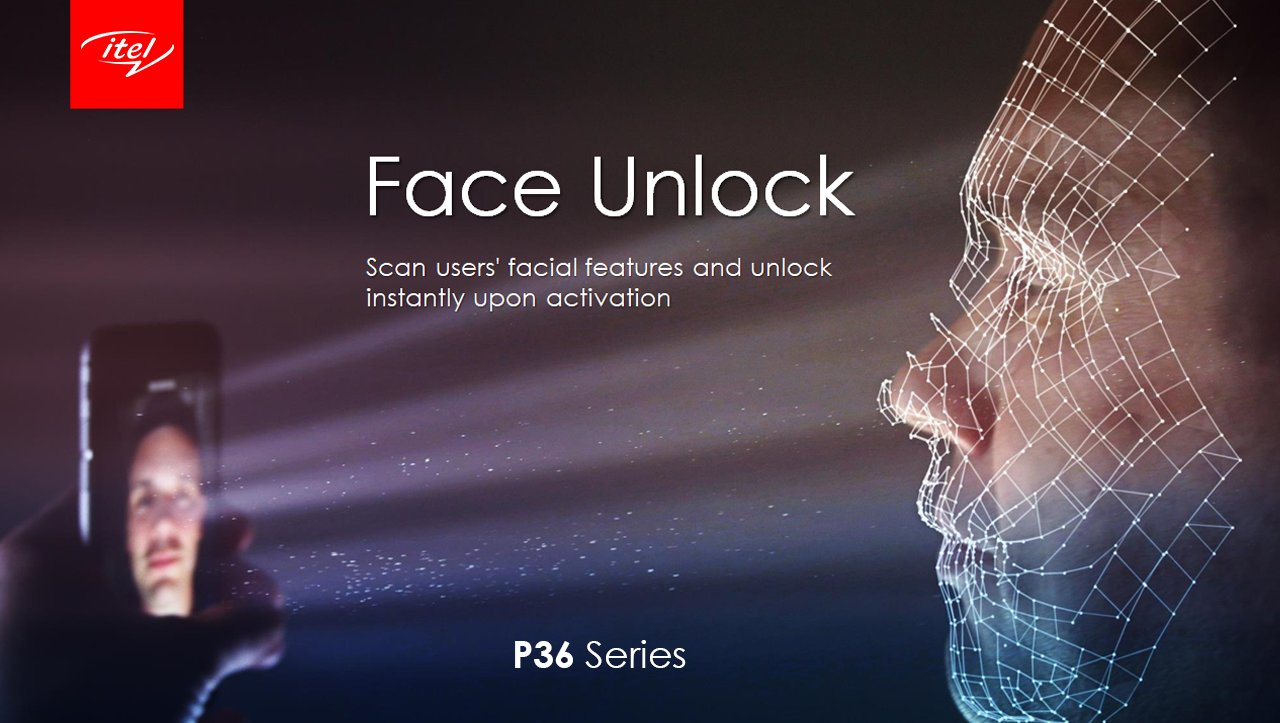 The face unlock scans user's facial features and unlock upon activation. And the fingerprint sensor is multi-functional that lets you do more that 8 things. This includes answer calls, take photos, access favorite app, e.t.c
iTel P36 and iTel P36 Pro Camera
The iTel P36 comes with an 8MP dual rear camera while the P36 Pro features a 13 MP dual rear camera. Both cameras come with a flashlight to take clearer, more vivid photos.
Both the rear and selfie cameras of the P36 series devices features the portrait mode. This allows users to be the entire focus of every picture moment. The 8MP selfie camera on both devices comes with an AI beauty mode.
Battery
The iTel P36 and iTel P36 Pro devices both come with a big 5,000 mAh battery. And with the upgraded power master which comes in two modes listed below.
Smart Power Saving: Adjusts the phone performance (WLAN, Bluetooth, Data, brightness) and apps to extend battery life.
Ultra Power Saving: Here, only calls, SMS, Calendar are available to maximize battery endurance to the limits.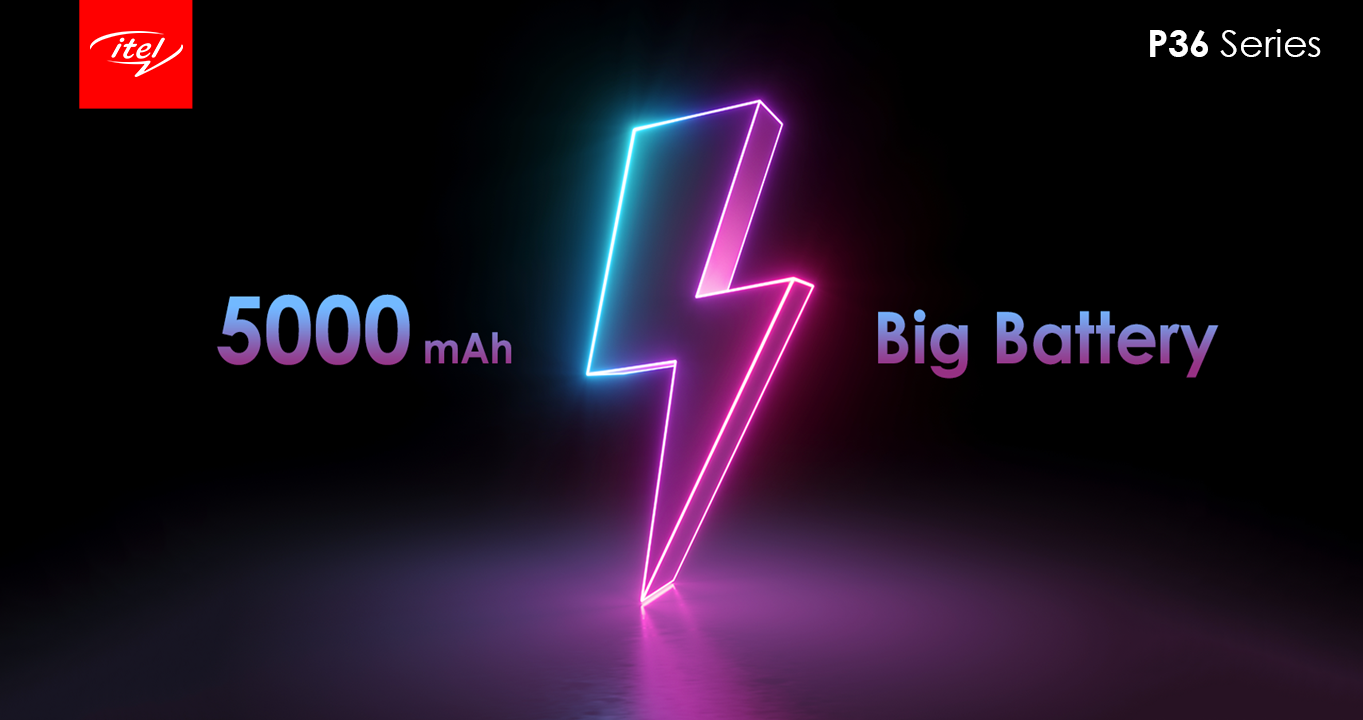 The iTel P36 series battery also more with other AI power features like the Sleep Mode, App Freeze, AI Screen Light Management, Auto Start Management, Lock Screen Cleanup, and Extreme Power Saving.
The 5,000 mAh battery can provide 375 hours standby with sim card, 30 hours of calls, 10 hours video playing, and also 10 hours using social apps. And more than 48 hours of normal usage.
The P36 Pro comes with a 10W fast charge which reduces charging time by 50%.
In summary, the battery is great and can serve the purpose of heavy users.
iTel P36 and P36 Pro Price in Nigeria
The iTel P36 price is N33,500 Nigeria Naira. While the iTel P36 Pro price is N43,500.
Buy iTel P36 HERE.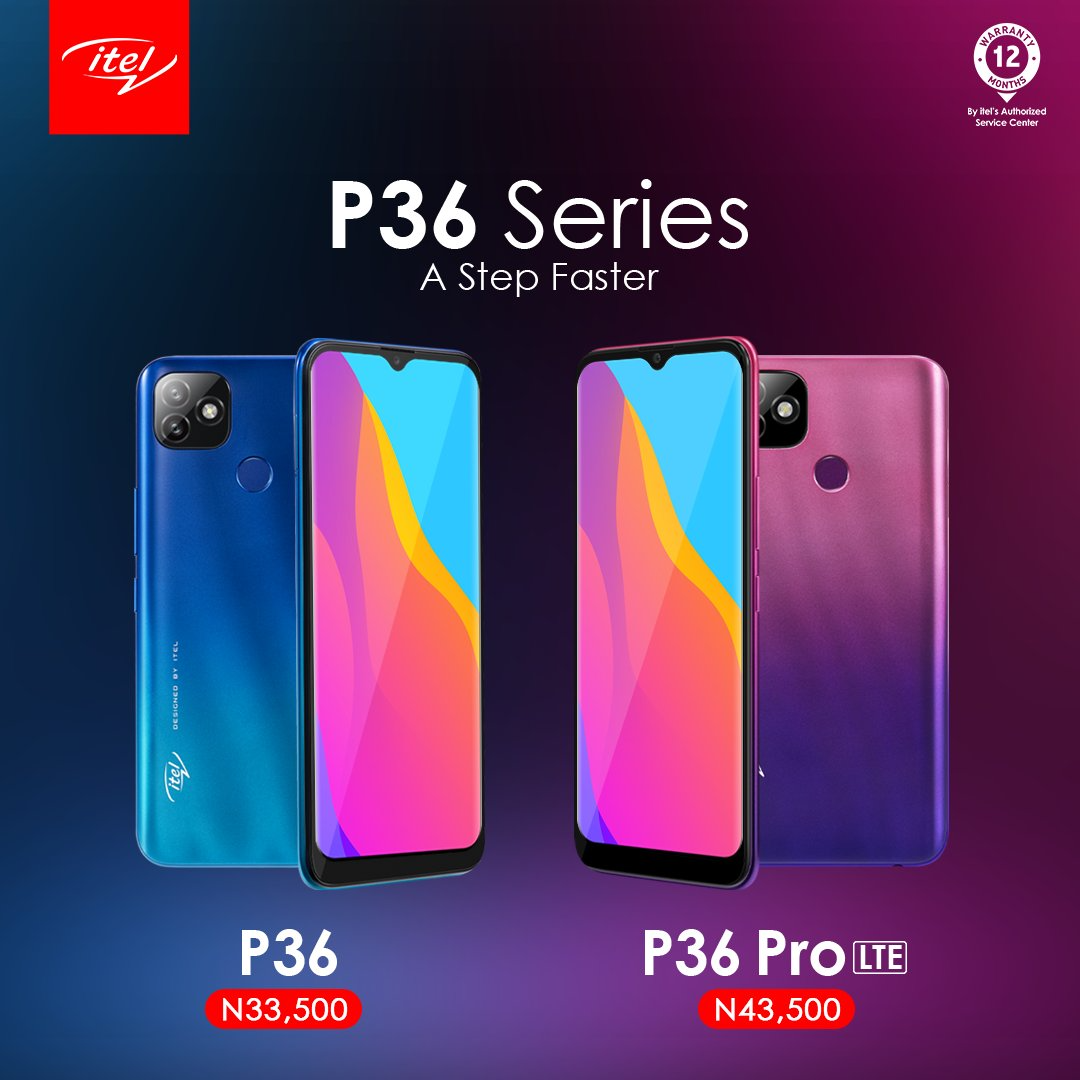 From where we are standing, this looks like a bargain given its specifications.
Tell us, are these specs and price enough for you to upgrade to either one of the iTel P36 series smartphones?