The foldable phone market is booming. Since the first Samsung Galaxy Fold in 2021, there have been many new entrants into the space. Samsung has released four generations of foldable phones, Google has released the Pixel Fold, Motorola has revived the Razr Flip, Tecno has the Phantom V Fold, and Oppo has released its Find foldable phones. One trend that has emerged is that there are now two distinct types of foldable phones: expensive and entry-level.
I have been using the TECNO Phantom V Fold as my primary phone for over a month now and can confirm the TECNO Fold is the most affordable foldable phone on the market, and it offers a lot of great features for the price. In this comprehensive review, we will delve into the Phantom Fold's design, performance, camera capabilities, and overall value for money.
Advertisement - Continue reading below
Here's a closer look at what's good, what's not so good, and how it stacks up against the competition.
What's Good?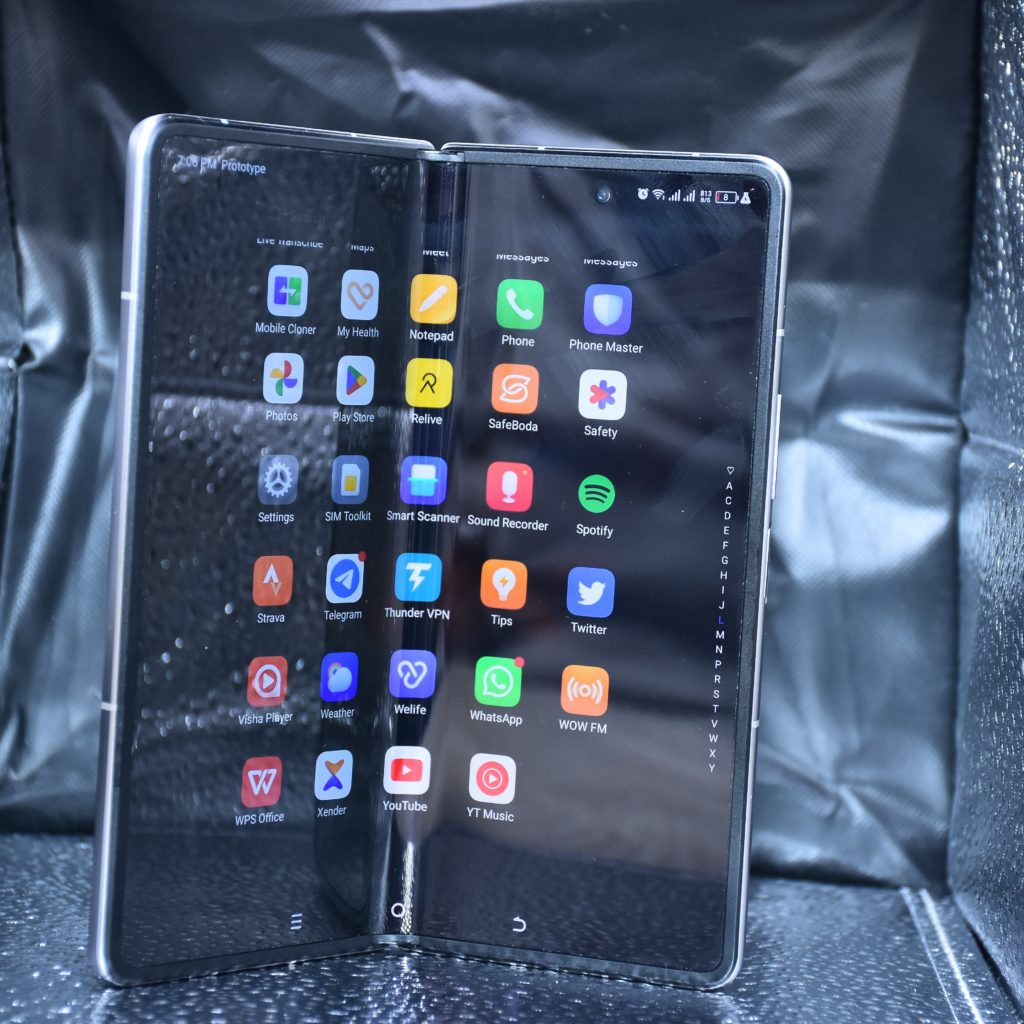 The TECNO Phantom Fold impresses with its sleek and premium design. The foldable display unfolds to reveal a large, immersive screen that provides an exceptional viewing experience. The device feels sturdy, thanks to its robust build quality and reliable hinge mechanism.
Additionally, the TECNO Phantom Fold boasts a powerful processor, delivering smooth performance even when multitasking or running demanding applications. The device offers ample storage space for apps, media, and files, ensuring you have plenty of room for all your needs. However big and heavy the phone is, I have gone jogging with it more than once and taken stunning photos with it. Check the Camera Review section for the picture sample.
Foldable display: The V Fold has a 7.8-inch foldable display that's sharp, bright, and responsive. It's perfect for watching videos, playing games, or working on documents.
Powerful performance: The TECNO Phantom V Fold is powered by a MediaTek Dimensity 4nm 9000+ processor, which is one of the most powerful mobile chipsets on the market. It can handle even the most demanding tasks with ease. I had ease while switching between playing games and replying to a message on the opened social media apps.
Affordable price: As I mentioned earlier, One thing is becoming evident: there are very expensive foldable phones and more affordable entry-level options available. The TECNO Phantom Fold is among the best and most affordable foldable. For context in Uganda, Samsung Galaxy Fold will cost you over 10 million shillings meanwhile Phantom Fold is 4 million shillings.
Bragging Rights: Alright, listen up folks, I've stumbled upon something extraordinary. Ever since I laid my hands on this snazzy Phantom foldable phone, I've unintentionally skyrocketed to local stardom. They now call me the 'Foldable Guy' in my neighborhood – I mean, who wouldn't want a phone that folds like origami? Although I must admit, my neighbors can be a tad clueless. They keep mistaking my foldable for a Samsung Galaxy Fold as if that's the only folding phone in existence! Come on, TECNO Mobile, step up your game, and let the world know about your own foldable marvel. Believe it or not, this gizmo is a better conversation starter than the hyped-up iPhone 14. If you're in the market for some serious bragging rights, my friend, this foldable wonder is the way to go.
Another set of features and gestures I enjoyed and feel it's worth mentioning is the "special function" features like MemFusion, App Twin (clone and use dual accounts for certain apps), Smart Panel, and Social Turbo among others which allow using the phone easy and intuitive. Below are the main screen features and how you can use them. From Split-screen to driving mode and compatibility mode. You
What's Not So Good?
The TECNO Phantom v Fold has many great features, but it does have a few drawbacks to keep in mind. First, its camera performance, although decent, may not be as good as some high-end smartphones. Another downside is that the Phantom does not support e-sim cards or comes with a digital smart pen. Personally, I was hoping that Transsion would include a pen for drawing on the large 7.85-inch screen
Camera: The TECNO Phantom Fold's camera is not as good as some competition. The main sensor is 50MP. The biggest flaw I have noticed is the AI camera mode, the picture quality looks better before you take a photo and drops in quality after taking the photo. I want to believe it's a software issue specifically for the Phantom Fold OS as their AI mode works fine and is optimized for other TECNO phones.
Battery Life: The TECNO Phantom Fold has a large 5000mAh battery that can easily last a full day on a single charge. I have found myself out of battery by 17:00hrs on a full charge in the morning after running on full 120Hz refresh rates for both screens and active usage. Such levels of stress testing were to determine the battery's strength. I doubt a normal user would put the phone to such heights. From my test, it's safe to peg the Fold battery life at a full day.
eSim Card Support: TECNO and its sister brands from Transsion are slow to adopt new trends and features. USB Type-C became widely available on their devices in 2021, and I expected the TECNO Phantom Fold, which is geared towards the American and European phone market, to have eSIM card support. This is one of those features that you may not necessarily need, but you realize its absence when it's not included. I understand why TECNO didn't include it, as eSIM adoption is low in Africa and their main markets. It makes sense to skip this feature until the next Phantom Fold generation.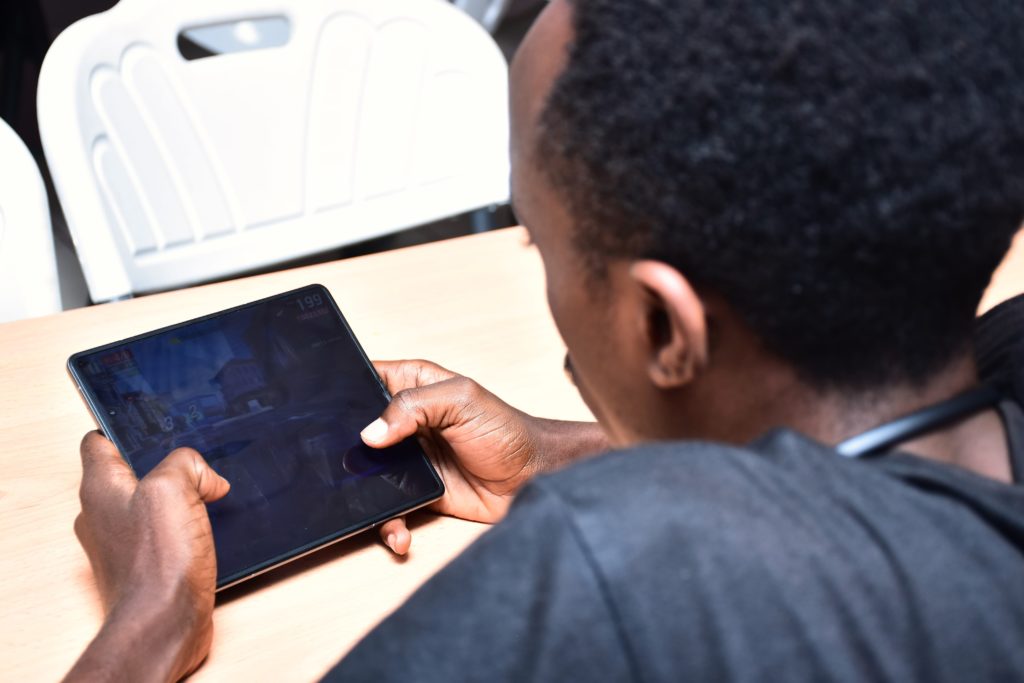 TECNO Phantom V Fold Camera Review
The TECNO Phantom Fold has a triple-lens rear camera system, consisting of a 50MP main sensor, a 13MP ultrawide sensor, and a 50MP telephoto sensor. The main sensor captures detailed and vibrant shots in well-lit conditions. Take note that the AI camera mode overedits pictures, it's advisable you turn the mode off if you want better and clearer pictures from the main camera. I had an unpleasant experience using the camera in low light, the AI night mode does a good job when the subject is near but horrible, especially for distant or landscape pictures. The ultrawide sensor is also good, but it can produce slightly soft photos.
Advertisement - Continue reading below
The camera app offers various shooting modes and editing tools you can always tweak and use to enhance your photography experience. The dual mode for example allows you can use both the selfie and back camera at once when recording videos. You can as well use the back 50MP main camera to take selfies. It's worth noting, the camera app has a dedicated mode for video templates with transitions, animations, and background audio you can use if you want for creative videos. I have taken a sample video to try out and was pleased with the results. You can just check it out with other photo samples.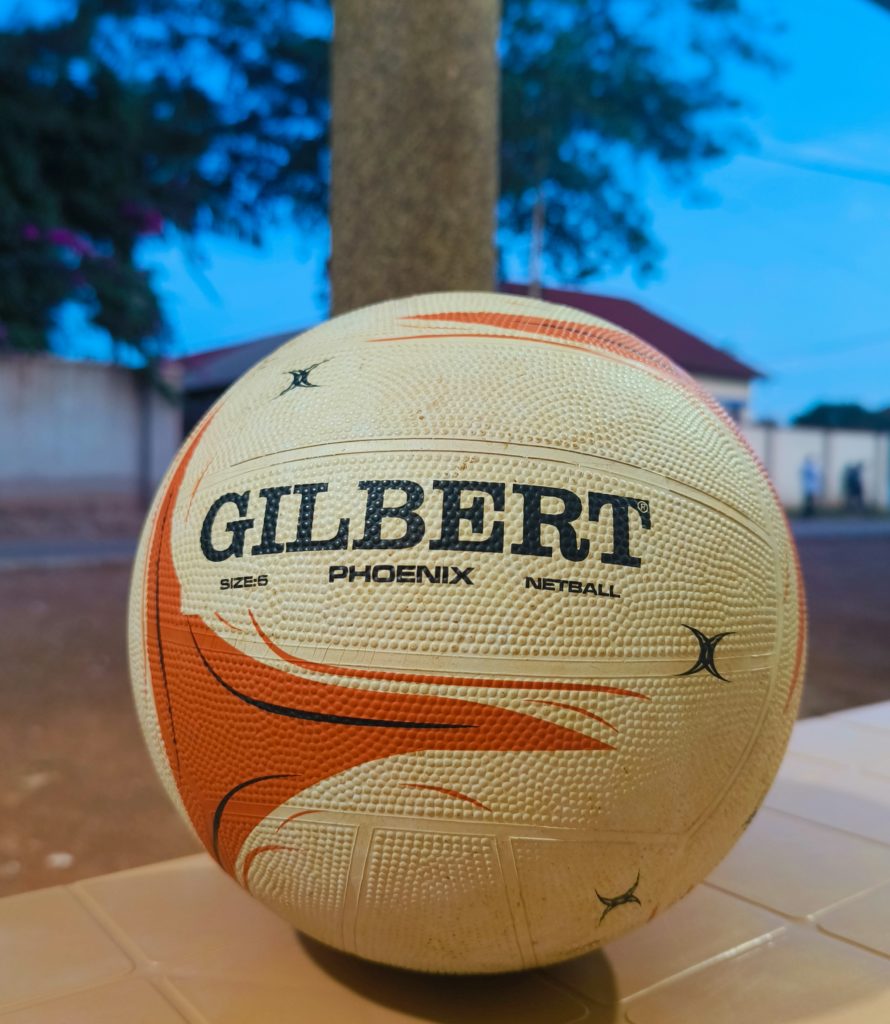 In terms of a selfie camera, the V Fold has two front-facing cameras i.e. 16MP front-facing camera and a 32MP exterior front camera. Both cameras take good selfies in well-lit conditions. However, it can struggle in low light as well. Selfie enthusiasts will appreciate the front-facing camera, which produces clear and vibrant self-portraits.
Overall, the TECNO Phantom V Fold's camera is not bad, but it's not as good as some of the competition. The recent Camon 20 can wipe the floor with the camera and personally prefer the Camon 20 camera to the V Fold.
The images above and below have been resized for bandwidth. You can view the originals here. You'll also find pictures indoor pictures, selfie shots, and low light/night photo samples when you open the link.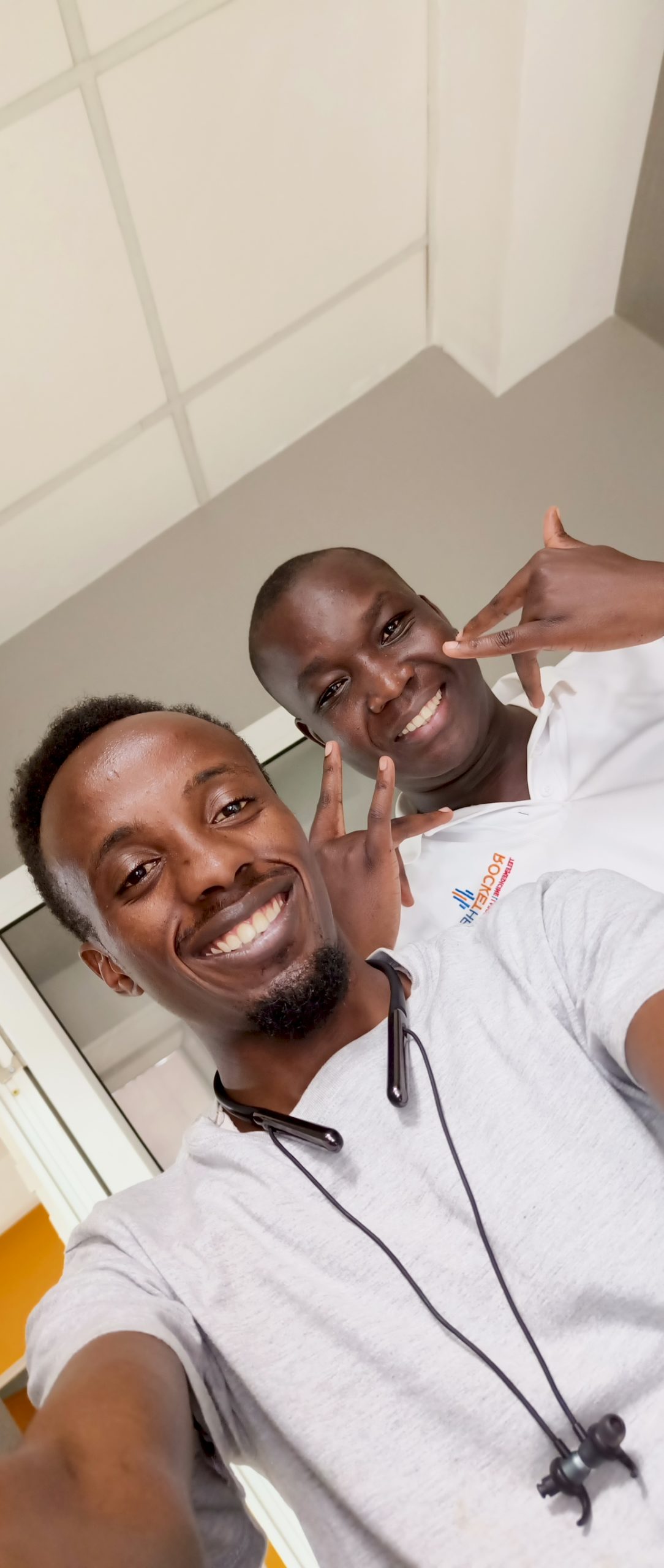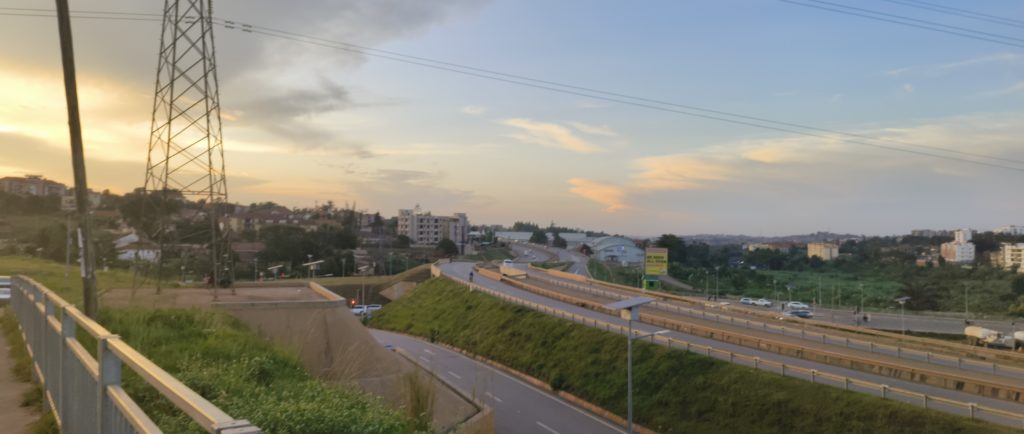 Battery Life
Battery life is a crucial aspect of any smartphone, and the TECNO Phantom V Fold delivers decent performance in this department. With its 5000mAh sizable battery capacity, the device can easily last a full day with moderate to heavy usage. However, extensive use of large displays or power-hungry applications may result in faster battery drain. The inclusion of 45W fast charging technology ensures that you can quickly top up the battery when needed, reducing downtime.
---
READ ALSO: What's the Best Tecno Phone You Can Buy in 2023? Here's the Answer.
---
TECNO Phantom V Fold Price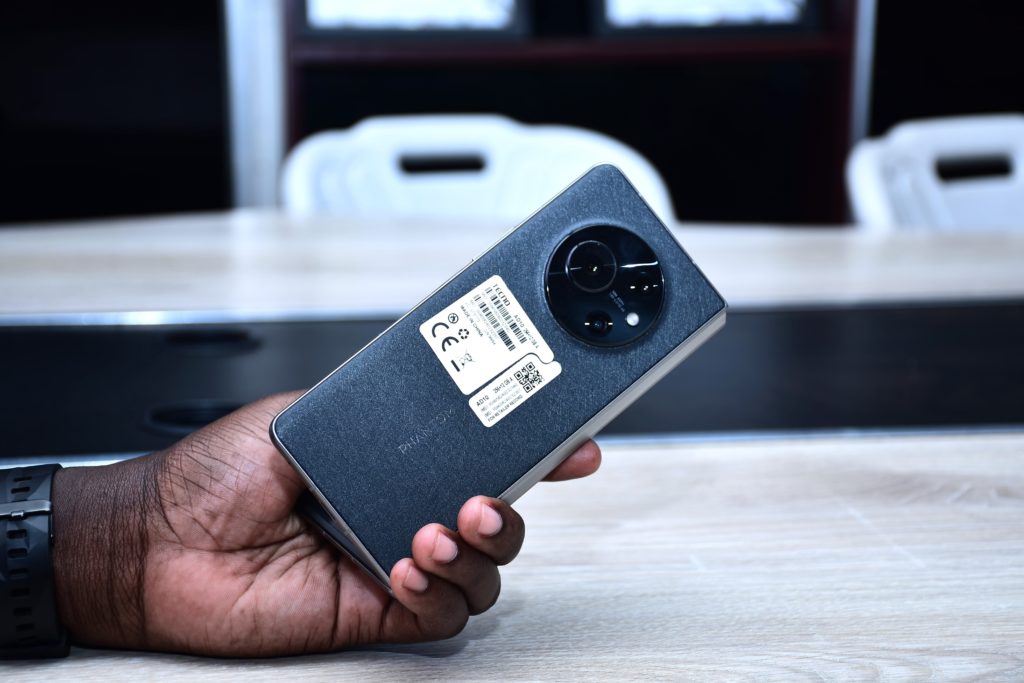 One of the most appealing aspects of the TECNO Phantom Fold is its affordability compared to other foldable devices on the market. As an entry-level foldable smartphone, it offers a more accessible price point while still providing a unique foldable experience.
The TECNO Phantom V Fold is priced at just $999, a fraction of the cost of other foldable phones. This makes it a great option for people that buy flagship devices and looking to try out a new form factor in terms of a foldable phone.
Advertisement - Continue reading below
In Uganda, the Phantom V Fold cost  UGX 3.999.000 for the top-spec 256/12GB RAM version. The same phone retails at Ksh 140,000 in Kenya as well.
TECNO Phantom V Fold Review: Verdict
The TECNO Phantom Fold is a great entry-level foldable phone. It offers a lot of great features for the price, including a foldable display, powerful performance, long battery life, and an affordable price. If you're looking for a foldable phone without breaking the bank, the TECNO Phantom V Fold is a great option. I consider the TECNO Phantom V Fold a flagship killer and we give it a rating of 4.5 out of 5.
TECNO Phantom V Fold Specs
TECNO Phantom Fold Specs
Screen Size
Exterior:
- 6.42-inch AMOLED screen with 120Hz refresh rate
- Gorilla Glass Victus

Interior:
- 7.85-inch AMOLED screen with 120Hz refresh rate
- Ultra-thin glass protection
Resolution
Exterior:
- 2550 x 1080 pixels

Interior:
- 2296 x 2000 pixels
Processor
- Mediatek Dimensity 9000 4 nm chip with Mali-G710 MC10 GPU
Back Camera
Exterior rear:
- 50MP main,
- 13MP ultra-wide,
- 50MP telephoto, 2x zoom,

Exterior front:
- 32MP
Front Camera
- 16MP, ƒ/2.4
Battery
- Non-Removable 5000 mAh with 45W Fast Charge
RAM/Storage
- 128/12GB RAM
- 256/12GB RAM
Software
- Andriod 13
- HiOS 13 Fold
Network and Connectivity
- Bluetooth 5.2
- 2G, 3G, 4G
- WiFi 6
- USB Type-C
- Dual SIM Card
- No eSIM support
Color
- Black
- White
Price
- UGX 3.999.000 in Uganda
- Ksh 140,000 in Kenya
Features
- Side-mounted Fingerprint
-