A few Internet Service Providers offer the choice for customers to have an eSim across Sub-Saharan Africa. From Safaricom and Airtel in Kenya to MTN Nigeria, the list is a handful, and Airtel Uganda adding its name to the list is ISPs offering eSim cards support is commendable and a welcome addition.
This guide aims to make obtaining Airtel eSim cards in Uganda easier for you. We will provide a step-by-step process for obtaining the virtual eSim card and a list of popular smartphones that support eSim cards.
Advertisement - Continue reading below
How to Obtain Airtel eSim Cards in Uganda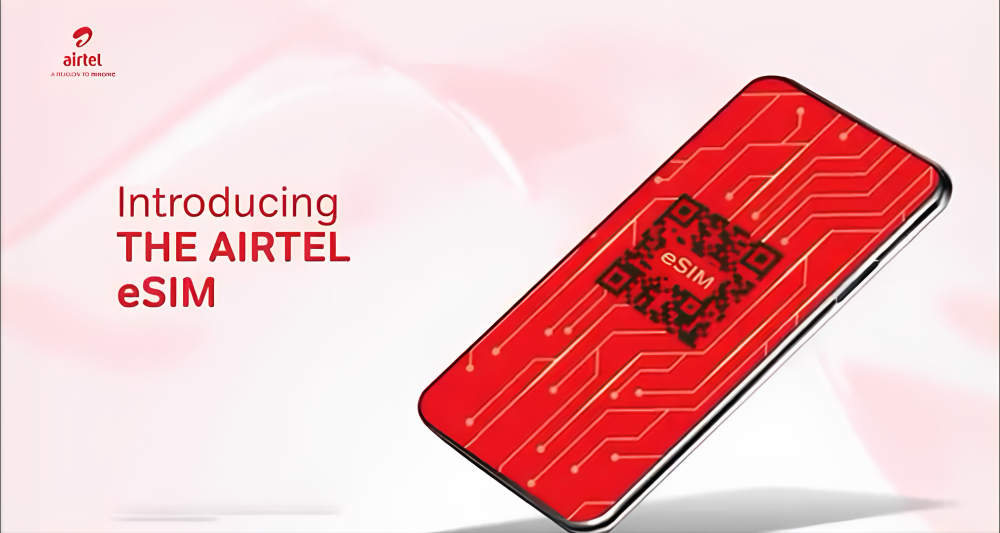 To get an Airtel eSim card in Uganda, you have to visit an Airtel customer service center. Here are the steps you have to follow to buy and activate the Airtel eSim card.
Step 1: Make sure your mobile phone is compatible and has eSim support. You can do that by dialing *#06# on your phone pad. If you are able to see a 32 EID digit, this confirms your smartphone supports eSIM functionality and is able to get the Airtel eSim.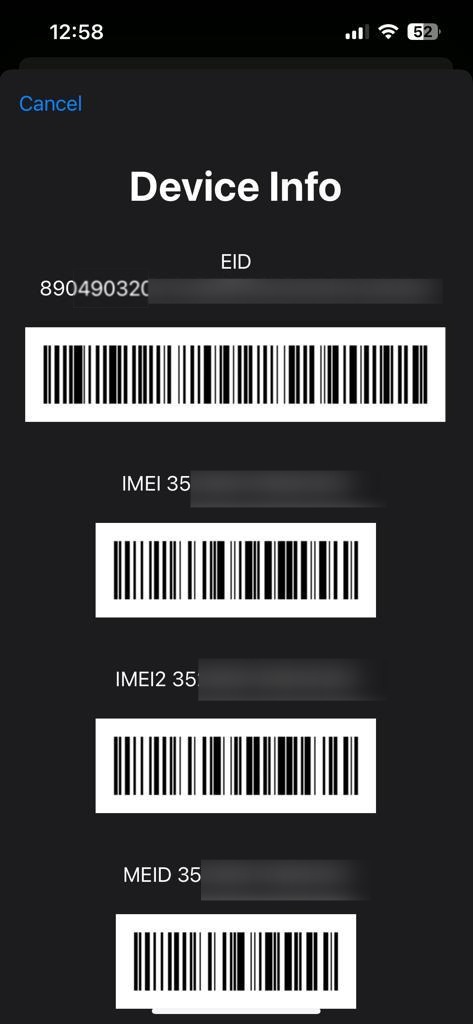 Step 2: To buy the Airtel eSim, you must visit either the Airtel Shop or an authorized agent in person. Make sure to bring your national identification card or a valid passport to ensure proper identification. This requirement applies to both new subscribers who want to buy an eSIM from Airtel and existing customers who wish to switch from physical SIM cards to these virtual embedded SIMs.
Step 3: Activation of your Airtel eSim is done from the service center and is instant. You will be required to scan the eSim QR Code at the shop to download and install the eSim settings on your smartphone. The cost of Airtel eSim isn't available at the moment but we will have to believe it will cost the same as the price for a physical sim card which is 3000UGX.
List of Popular Smartphones that Support eSim
eSIM is a technology that allows you to store multiple carrier profiles on your smartphone, making it easy to switch between them whenever needed. This feature is especially useful when you're traveling internationally and require a temporary local SIM card. It allows you to switch between various plans quickly, in just a matter of minutes.
Typically, high-profile and premium devices popular in developed markets like the US and EU are more likely to offer eSIM support. Leading smartphone manufacturers such as Google and Apple were among the first to introduce eSIM functionality. The Pixel 2 released in 2017 and the iPhone XS launched in 2018 were the pioneers in this regard.
Advertisement - Continue reading below
For your convenience, here are some popular phone brands that support eSIM. However, it's important to note that not all smartphones support eSIM. For instance, all iPhones from Mainland China do not offer eSIM support.
Apple Phones
Samsung Phones
Google Phones
Others Brands
- iPhone 14
- iPhone 13
- iPhone 12
- iPhone 11
- iPhone XS
- iPhone XR
- iPhone SE (2022)
- Samsung Galaxy S23
- Samsung Galaxy S22
- Samsung Galaxy S21
- Samsung Galaxy S20
- Samsung Galaxy Note 20
- Samsung Galaxy Fold
- Samsung Galaxy Z Flip
- Google Pixel 3
- Google Pixel 4
- Google Pixel 5
- Google Pixel 6
- Google Pixel 7
- Huawei P40
- OPPO Find X3 and X5

Will you be swapping your Airtel physical card with an eSim alternative? Share with us in the comment section if you are excited to try it out.