Last Friday MTN Uganda proudly announced the triumphant conclusion of the 2023 MoMo Hackathon, an exceptional event that unveiled groundbreaking technological innovations and inventive solutions. This year's competition witnessed 12 exceptionally talented teams locked in an intense battle for a share of the coveted $10,000 grand prize.
The MoMo Hackathon stands as a cornerstone of MTN's commitment to nurturing innovation and pushing the boundaries of what's achievable in the realm of mobile financial services. Aligned closely with MTN's Ambition 2025, a strategic vision aimed at harnessing digital solutions to drive Africa's advancement, this initiative reflects the belief that everyone should reap the benefits of a modern, connected life. The MoMo Hackathon epitomizes this unwavering dedication.
Advertisement - Continue reading below
---
Related: MTN Uganda Launches 'Pay with MoMo' Campaign with Massive Prizes
---
Steven Mutana, Chief of Strategy and stakeholder Management of MTN MoMo, represented the Chief Executive Officer, Richard Yego, at the event. He imparted invaluable insights and words of encouragement to the participants, underscoring their pivotal role in society and the development of solutions that elevate communities.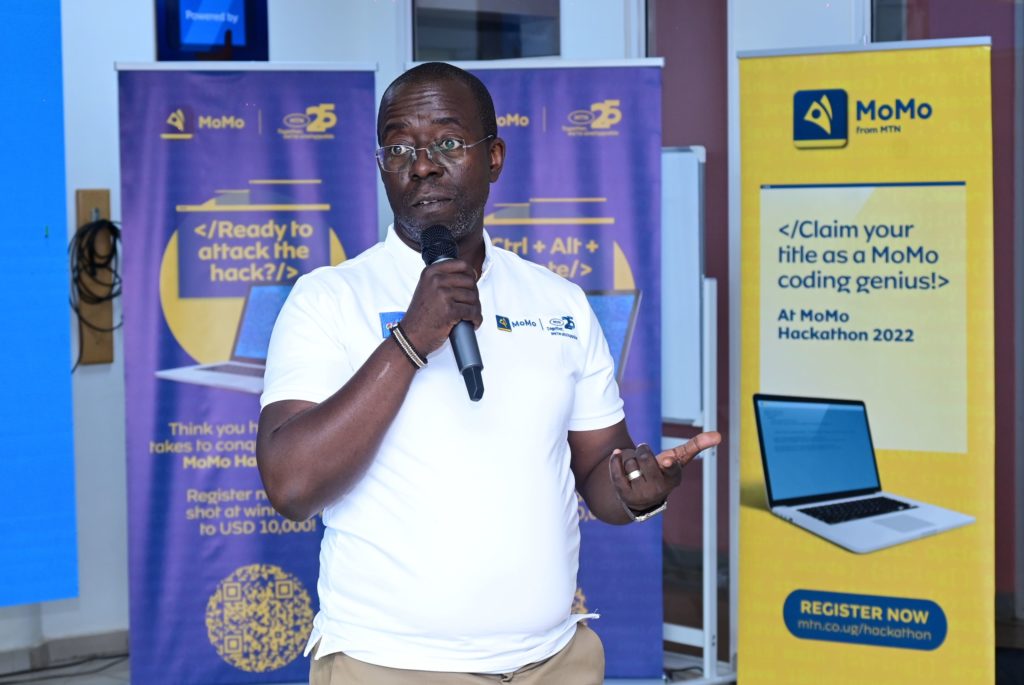 According to Steven Mutana, "The MoMo Hackathon isn't just a competition; it's a platform for brilliant individuals to exhibit their creativity and effect positive change. We wholeheartedly believe in the transformative power of technology and the innovation's potential to drive financial inclusion. The solutions unveiled here epitomize our commitment to making a tangible difference in people's lives."
The Winners of MoMo Hackathon 2023
The competition was fierce, with teams unveiling innovative solutions that had the potential to reshape the mobile financial technology sector. Three remarkable teams distinguished themselves by securing the top positions:
1. Kabokisi: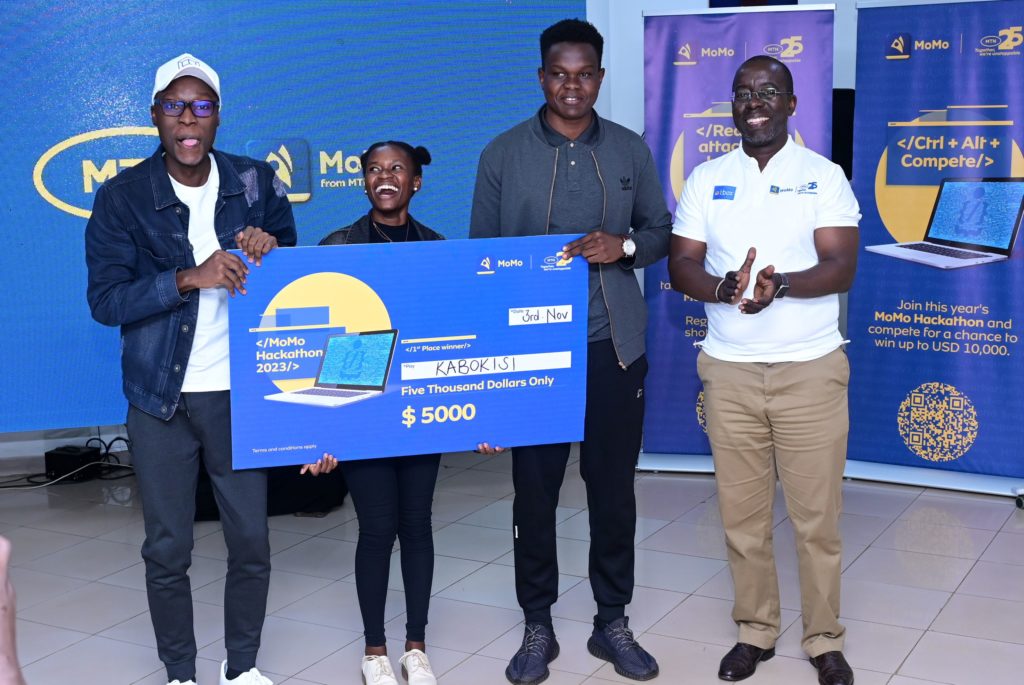 Kabokisi emerged as the champion of the Hackathon, embarking on a mission to revolutionize traditional and inefficient savings methods. Their groundbreaking platform serves as a digital savings wallet, offering a comprehensive array of features, including setting savings goals, fundraising, auctions, and more.
2. EchoKash: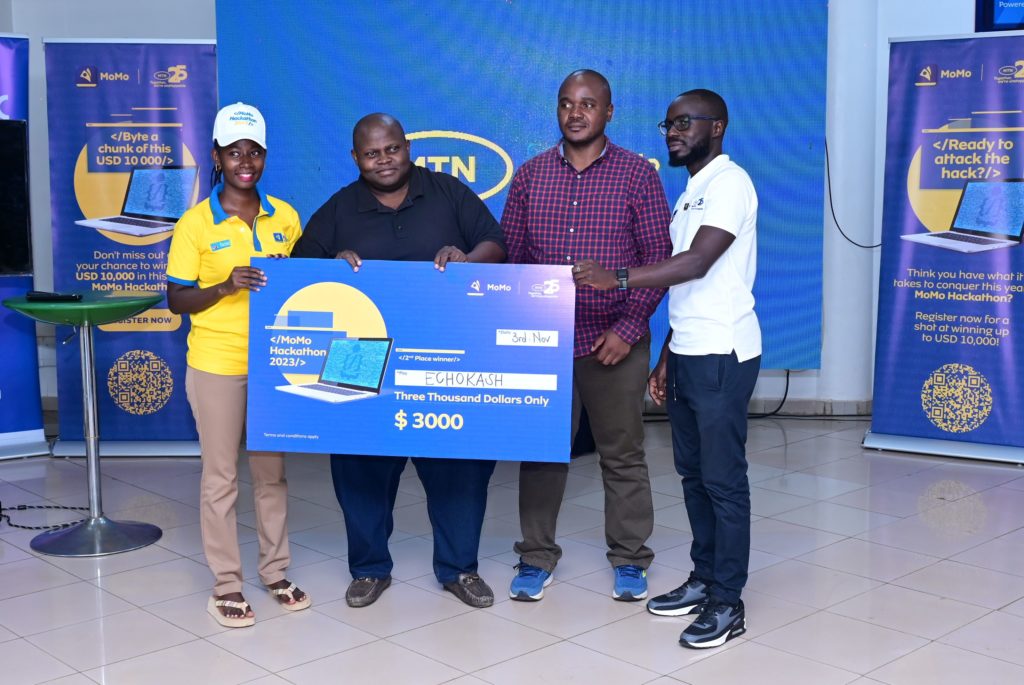 In the second place, EchoKash introduced an Artificial Intelligence-based solution facilitating voice-based transactions, encompassing activities like purchasing airtime, balance inquiries, and generating mini-statements.
Advertisement - Continue reading below
3. SharePay: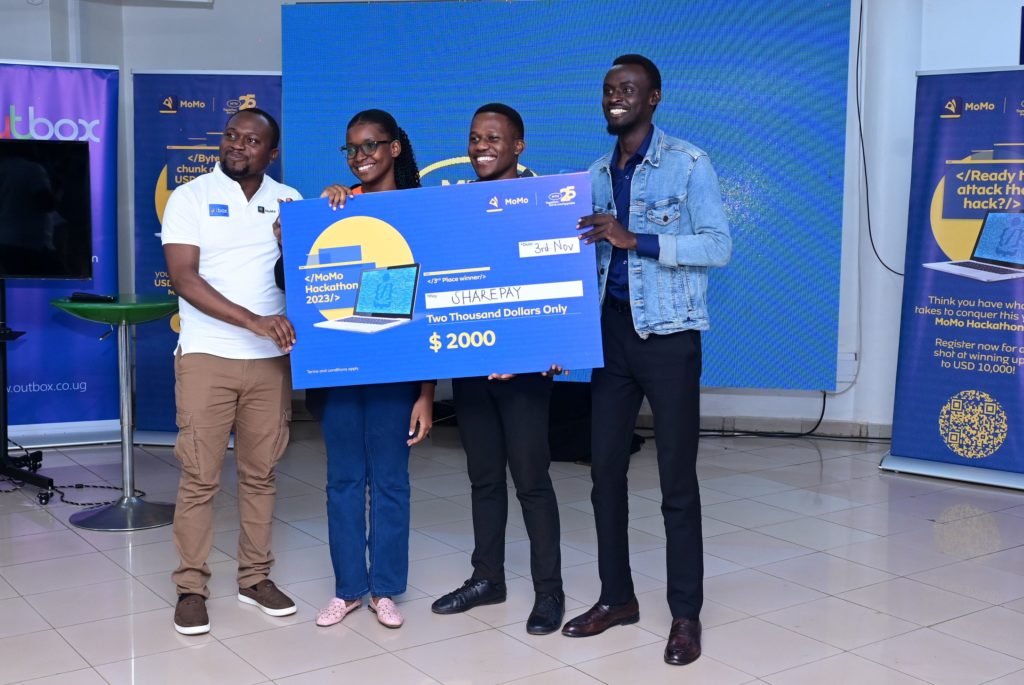 Securing the third position, SharePay presented an ingenious solution that streamlines the management of shared expenses. It offers a convenient and secure method for groups to equally split bills and payments, alleviating the often cumbersome aspects of such transactions.
The event also witnessed the presence of Richard Zulu, the Co-Founder and Team Principal at Outbox Uganda. He shared insights into the significance of unwavering commitment in fostering entrepreneurship and encouraged all participants to maintain open minds regarding their next steps.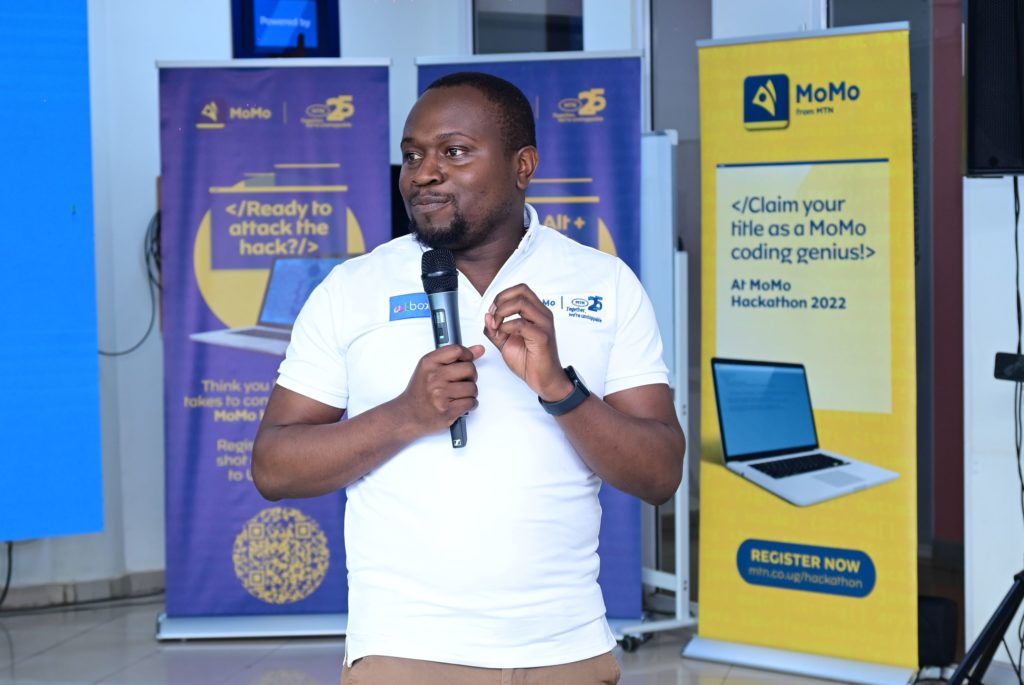 Among other notable pitching teams were YoBus, Use Now Pay Later, Food Market App, Transact Unity, MugoCare, DepoPay, and DAAFLOW, each presenting a diverse array of innovative ideas that underscored the sector's potential for transformative change.
---
Related: MTN Uganda Launches the Third Edition of MoMo Hackathon 2023
---
The top three teams were rewarded with cash prizes: Kabokisi received $5,000, EchoKash was granted $3,000, and SharePay secured $2,000.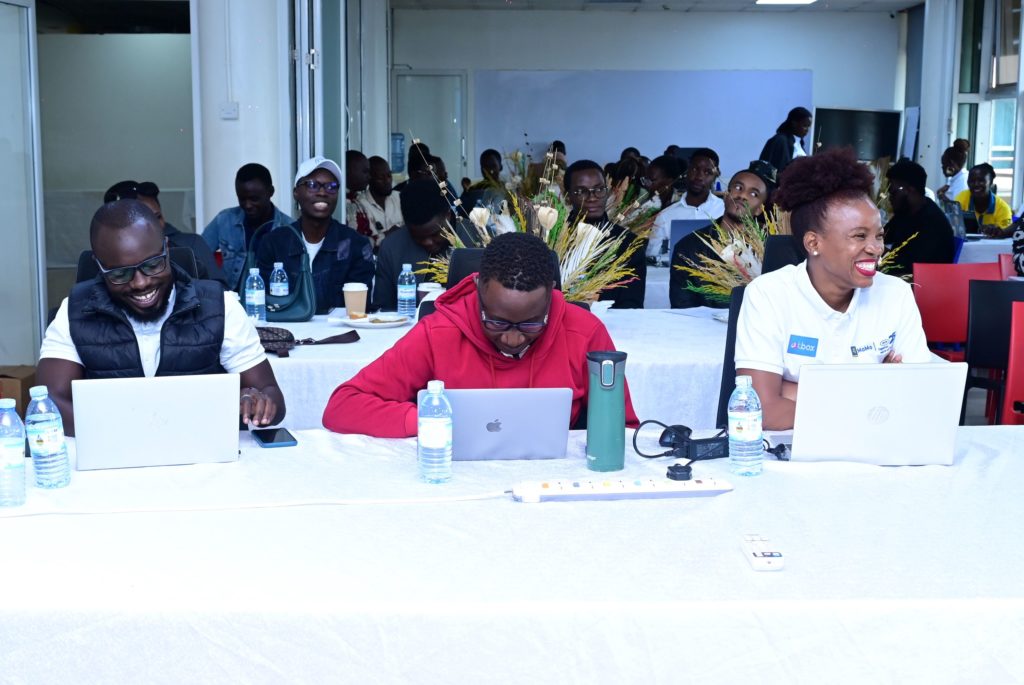 The 2023 MoMo Hackathon was about more than just competition. It offered participants a chance to connect with a dynamic community of developers across Africa and network with seasoned experts, further nurturing their career journey in the dynamic world of mobile financial technology.