MTN Uganda, a trailblazer in digital financial services, has today announced the launch of the third edition of the MoMo API Hackathon at Outbox Hub. This groundbreaking event is set to bring together visionary web developers and entrepreneurs from across Uganda, aiming to accelerate financial inclusion and drive the digitization of payments in the country.
Innovative Financial and Transactional Applications
Under the theme "Innovative Financial and Transactional Applications," the MoMo Hackathon invites developers and entrepreneurs to craft revolutionary mobile applications utilizing MTN Mobile Money APIs. Leveraging the potential of V2.1 (Notification, KYC, Auth.) and V2.2 (Channel as a Service), these applications will extend beyond payments, fostering an encompassing and inclusive digital financial ecosystem.
Advertisement - Continue reading below
---
Related: MTN Uganda goes live with 5G network services in Uganda
---
This exceptional hackathon is unfolding across 12 operating countries, namely Ghana, Ivory Coast, Cameroon, Rwanda, eSwatini, Congo Brazzaville, Guinea Conakry, Zambia, Benin, Liberia, South Africa, South Sudan, and Nigeria. Each country-specific event is set to create a convergence of the brightest minds in technology and entrepreneurship.
Empowering Innovation for Financial Transformation
Mark Kivumbi, Senior Manager of Product Development and Innovations at MTN MoMo, emphasized the transformative nature of this event: "By partnering with the tech community's brightest minds, we envision shaping the future of mobile financial services. Our objective is to create a platform that fosters cashless and digital economies, making financial services more accessible and inclusive."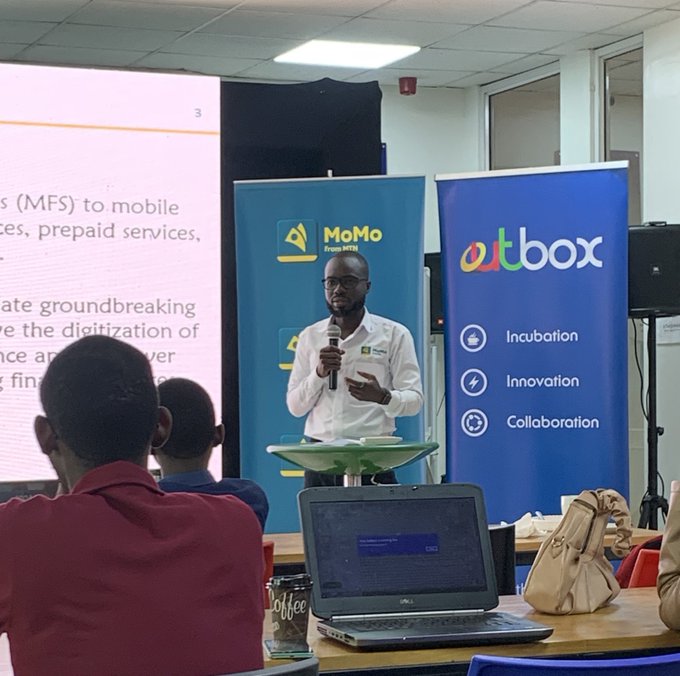 Registration and Timeline
Interested participants can secure their spot in the MoMo API Hackathon by visiting the official hackathon portal at https://momo2023.hackerearth.com/. The registration deadline is September 4th, 2023, at 12:59 AM EAT.
The hackathon journey includes an interactive information session, a clarification session for the top 12 selected teams, and the final judging event on September 22nd. The winning participants stand a chance to claim prizes totaling nearly $10,000. The top three winners will receive USD 5,000, USD 3,000, and USD 2,000 respectively.
---
Related: MTN Uganda Launches MTN Webphone with Webex
Advertisement - Continue reading below
---
Collaborative Spirit and Financial Transformation
MTN Uganda's theme, "Together we are unstoppable," perfectly aligns with the hackathon's spirit of collaboration and innovation. This event underscores MTN's dedication to shaping the digital finance landscape in Uganda and across Africa, empowering millions with transformative financial services.
For more details and registration and support, please visit https://momodevelopercommunity.mtn.com/. Join us on the journey toward a cashless future, where innovation and technology converge to create a more connected and inclusive continent.