The launch event for MTN Webphone with Webex took place today at the prestigious Fairway Hotel. It was a momentous occasion for MTN Uganda as they unveiled their innovative communication solution in collaboration with Cisco.
In alignment with MTN's Ambition 2025 strategy, which aims to leverage digital solutions for Uganda's progress, MTN Uganda has announced the launch of the MTN Webphone with Webex.
Advertisement - Continue reading below
---
Related: MTN Uganda: How to Reverse a Wrong Mobile Money Transfer
---
The Event
The event brought together various stakeholders, including local communities, government dignitaries, media representatives, and strategic partners. With the official introduction of MTN Webphone with Webex, businesses and individuals can now embrace a new era of seamless communication. This cutting-edge solution integrates voice calling, chat, and online meetings, offering enhanced connectivity and collaboration capabilities.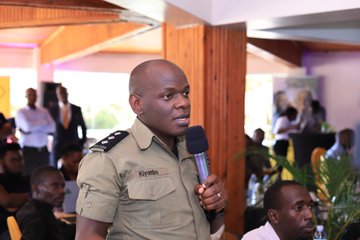 This collaboration with Cisco, the global leader in video conferencing and messaging solutions, brings forth a communication tool that enables MTN customers in the diaspora to make affordable calls back home.
Moreover, MTN Webphone provides an array of communication tools, including chat, conference calling, and seamless file sharing, to enhance productivity and connectivity. Let's delve into the details of this game-changing product.
What is MTN Webphone with Webex?
MTN Webphone with Webex is a comprehensive communication solution that empowers businesses and individuals to connect globally. Users can make local calls using internet phone numbers starting with 032XXX. This innovative platform is powered by Cisco, ensuring a reliable and high-quality communication experience. With MTN Webphone, users can make calls, engage in chat conversations, and conduct online meetings, all from their smartphones, tablets, or PCs.
Live Demo
The launch of MTN Webphone with Webex was elevated to a new level of excitement and relevance through a live demonstration connecting MTN Uganda's CEO, Sylvia Mulinge, along with Commissioner, Immigration and Passport Control Brig Gen. Johnson Namanya Abaho, and a customer in Georgia, USA. This captivating demonstration showcased the transformative power of MTN Webphone, allowing businesses to communicate effortlessly and expand their horizons globally.
Advertisement - Continue reading below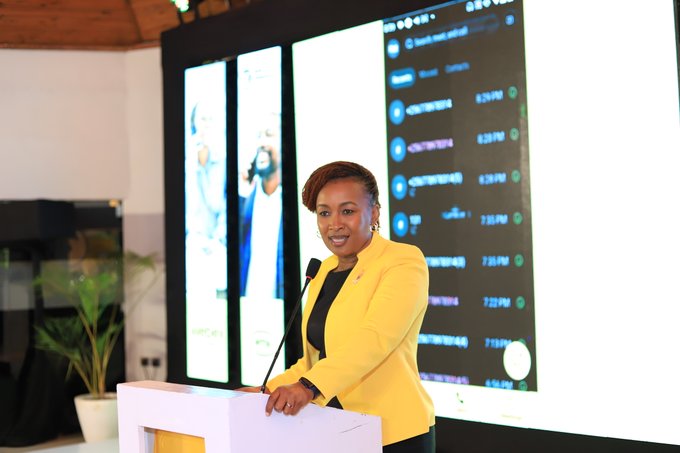 Sylvia Mulinge, Chief Executive Officer of MTN Uganda also expressed her excitement about the relaunch, stating that MTN Webphone with Webex marks a significant milestone in the company's journey towards realizing MTN's Ambition 2025.
---
Related: NSSF earns record Ushs 31.5 billion dividends from MTN Uganda
---
MTN Webphone: Onboarding and KYC Process
To get started with MTN Webphone, customers need to complete the onboarding process, which includes providing specific documents for Know Your Customer (KYC) verification. Ugandan customers are required to present a valid National ID, while foreign customers should provide their passports.
Additionally, all customers, regardless of nationality, need to provide an active email address for communication and account verification purposes. From any nearest MTN Service Center, customers will then be directed to install the application to get started.
To start using the MTN Webphone with Webex, you can download the mobile application named 'Webex' directly from the Google Play Store or Apple Play Store. Help is currently limited with MTN Service centers but will provide more details when this goes full-scale.
Features and Benefits of MTN Webphone with Webex
Some of these benefits and features highlighted at the event include;
Local Calling Rates: Affordable local calling rates.
Device Flexibility: Compatible with smartphones, tablets, and PCs.
Integration with Cisco Webex: Reliable and secure communication experience.
Streamlined Communication Infrastructure: Simplify communication systems.
Enhanced Collaboration: Real-time discussions and decision-making.
Cost Savings: Affordable international and local calls.
---
Related: MTN Uganda and Chenosis Launch an API Marketplace
---
Conclusion
MTN Uganda's launch of MTN Webphone with Webex signifies a significant milestone in the realm of communication. This comprehensive solution offers local calls, compatibility with various devices, and powerful features for businesses and individuals.
Advertisement - Continue reading below
By enabling global connectivity and fostering collaboration, MTN Webphone revolutionizes the way we communicate, empowering businesses to thrive and individuals to stay connected. Embrace the future of communication with MTN Webphone and experience a new era of seamless connectivity and productivity.