Google, during its just-concluded developer conference, unveiled its long-rumored foldable smartphone, the Google Pixel Fold. The Foldable smartphone market is dominated by Samsung, and Google's introduction of the Pixel Fold is a response to Samsung's dominance.
On the Pixel Fold, you get an external 5.8-inch plus 120Hz OLED display, a flexible 7.6-inch + 120Hz OLED display, an IPX8 water resistance, Tensor G2 chipset, but must warn you, it doesn't come cheap. For context, it is more expensive than the Galaxy Z Fold 4. Here's everything you should know about the Pixel Fold before you decide to purchase one.
Advertisement - Continue reading below
One of the Thinnest Designs in the Market
One thing that foldable smartphone manufacturers have struggled with over time, with foldable smartphones, is its bulkiness. When these smartphones are in folded mode, they tend to be a handful and quite uncomfortable to carry around. Google has however found a way to make its own foldable device a little bit thinner than other foldable smartphones currently in the market – including Samsung's foldable smartphones.
According to Google, its custom-built hinge not only contributes to that thinness. Google found a way to make both halves of the interior display touch each other. With this, the device measure just 0.5 inches when closed. This is thinner than the Samsung Z Fold 4 which measures 0.6 inches.
---
Related: Samsung Galaxy Z Fold 4 vs Fold 3 Features and Specs Comparison
---
Impressive Camera Setup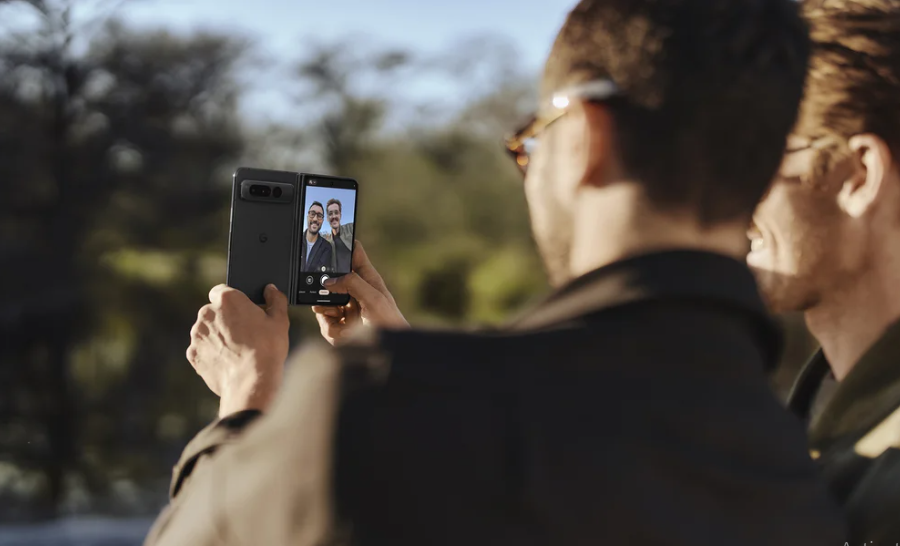 Well, you can always expect to see some of the best camera features on a Google Pixel device. And as expected, the Pixel Fold didn't disappoint. Its features include Super Res Zoom with 5x optical zoom, Real Tone, Night Sight, and Portrait photography along with pro-level modes, Magic Eraser, and Photo Unblur in Google Photos, etc. The rear camera setup is a triple 48MP main, 10.8MP ultrawide, and 10.8MP telephoto lens. This device has got two front-facing cameras. A 9.5-megapixel sensor sits on the smaller 5.8-inch display, while a slightly lower-res 8MP sits on the larger 7.6 inches display.
The Pixel Fold is powered by the Tensor G2 Chipset: Under the hood of the Pixel Fold is the Google Tensor G2 Chipset. The same Tensor G2 chipset that powers the flagship Pixel 7 and Pixel 7 Pro, as well as the new Pixel 7a. Although it is nothing compared to high-end chipsets like the Snapdragon 8 Gen 2 and Apple's A16 Bionic chipset, it is expected to still do some amazing work on this device.
Price and Availability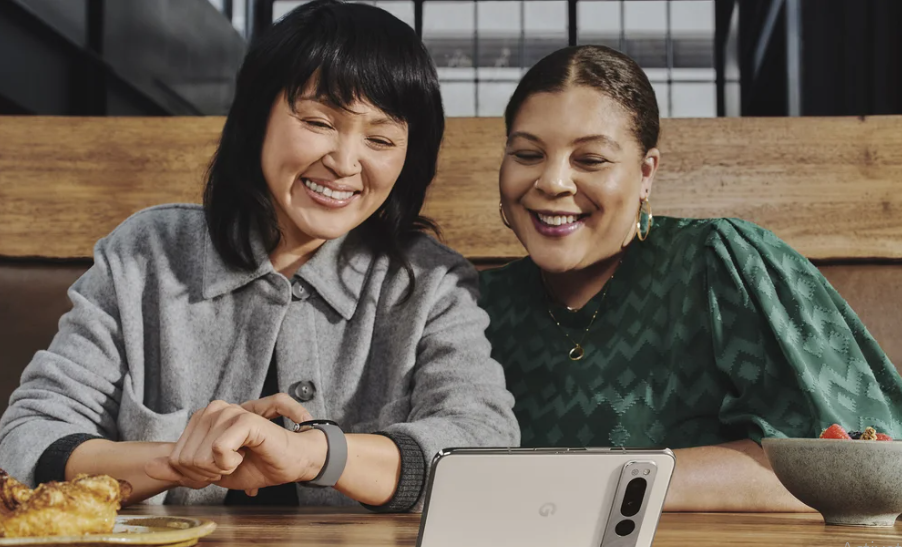 Google Pixel Fold is now available for pre-order and will begin shipping next month. For just $1799, you get your hands on one of the Pixel Folds. It might also interest you to know that the Galaxy Z Fold 4 is $50 cheaper than the Pixel Fold.
Advertisement - Continue reading below