Google through its mobile operating system — Android — has created a pack of hardcore diehards who've developed an unbreakable bond with their devices.
And that's all understandable.
Advertisement - Continue reading below
However, Microsoft, which has been the underdog in this camp, has over the years iterated on its mobile OS, offering mobile phone users a plausible alternative to Android and iOS. Here are some of the features on Windows Phone 8 that will tempt you to trade your Droid for a WP8 device;
Intelligent Keyboard
Blackberry demonstrated that devices like smartphones with a small form-factor can still be enably used to enter long text and sometimes edit long word documents thanks to hard-QWERTY keyboard. But it's Apple through the iPhone that brought touch-based virtual keyboards to phones and outwit its predecessor on making smart keyboards.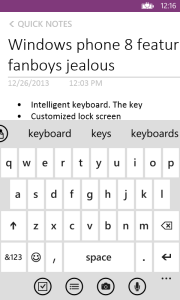 Since that revolution, the battle for the smartest Keyboard has been on. Windows Phone 8 keyboard is more than just another virtual QWERTY keyboard to help you tweet, Facebook or compose your emails. It's a keyboard with accurate auto-correction, smarter auto-completion and intelligent auto-suggestion that intelligently predicts your next word based on the sentence you started typing. In some cases, i almost didn't type a sentence word by word as the keyboard is intelligent enough to predict my next words and all i had to hit was the enter key! While Android can wow you with swiping-based Swipe keyboard, nothing is close to the WP 8 keyboard.
Customized lock screen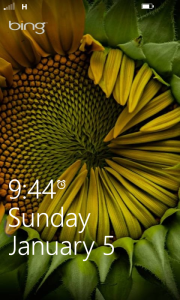 You can customize how you lock WP8 phone lock screen will look like. WP8 allows you to choose which [installed] App will affect the behavior of your lock screen. Whether you want to see Email and Twitter notifications or you wish to display photos from your gallery or specific text from some App, you'll get it.
Am personally wowed by how the Bing App lavishes my lock screen from breath-taking photos. That's the first thing that strikes however (quiet often Android fanboys) plays with my Lumia.
Advertisement - Continue reading below
Phone finder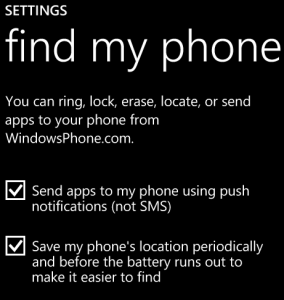 Yet another feature that will make any Android fanboy switch to WP8 anytime. I never understand why an expensive smartphone which costs you a fortune should not have a means of tracking and remote control when the need arises — for instance in the case of phone loss or theft. While Android finally woke-up to this need with the Android device manager feature available in the Playstore and with Android vendors like Samsung, HTC installing their own Kill switches, it's never matched up the WP8 in-built phone finder.
The finder enables phone owners to quickly find, lock, ring or erase their phones remotely from the web. This often comes in handy when you lose your device.
Tight Skype integration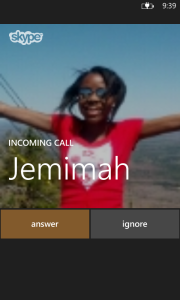 Perhaps my favorite App in the App-malnourished WP8 platform, Skype on Windows Phone will blow you away. Skype on Windows, unlike on Android behaves like your in-built phone dialer having an always-on status once signed in. This means you'll always receive that call without inconvenient signin-signouts as is the case on other platforms.
The flat user interface is clean and polished up, fast and responsive with features such as Instant messaging, audio and video calling supported giving you crystal clear (HD) calls that we all know Skype for. It's cut my phone bill to more than half since i started using it!
Multiple cloud account setup
How would you like to find a single place where you can setup your Outlook, Live, Gmail, Yahoo mail, Twitter, Facebook, Linkedin and other accounts? Well, if you would like that ( and it bet you do), WP8 enables you to do just that under settings and then Email and Accounts.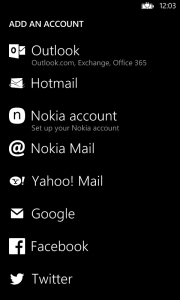 On Android, you will have to download individual Apps for each online account and then customize your preferences in the settings. Android diehards like Onyait Odeke, however, would still fore-go this convenience for the user experience that custom vendor apps from online providers give.
Full Office suit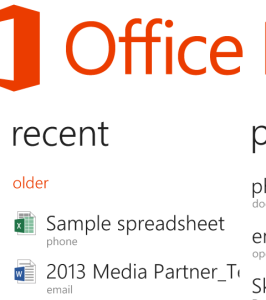 While you may not fancy the idea of creating professional word docs on your Smartphones, you will need to open that word file from that email attachment and perhaps do some edits to it before resending it to the sender.
WP8 comes with the Office suit pre-installed enabling you to do just that. Even better, it comes with Adobe reader to open and read PDFs on the go. While Androids folks have free Apps that could do the same like, Quickoffice, they've to be installed first from the playstore.
Advertisement - Continue reading below
Live Metro tiles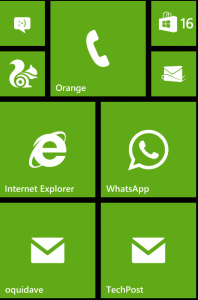 Perhaps the most visible differentiating design of WP8 phones from Android, iOS, Blackberry, the flat bright, multi-theme-color, sparkling Metro tiles will pop the eyes of any Android fanboy.
WP8 allows you to choose theme colors for your Metro tiles, and the other Apps like Whatsapp automatically adopt to the new system-wide color theme. You can delete or re-size the tiles into various sizes. As such you can make your most visited Apps have bigger sizes, while your less visited Apps maintain sizes.
I know Android fanboys aren't about to ditch their shinny galaxies or HTCs anytime soon. But, soon or later, they may find themselves tapping away with Windows Phones super intelligent Keyboard, communicating with Skype, opening word docs with Office or customizing their live metro tile interfaces with their favorite color.