If you are out looking for a really cheap but great WiFi router, then the TP-Link TL-WR840N is a great choice. In fact, it's the default WiFi router of choice for most Internet Providers here in Uganda. When I subscribed to Liquid Home internet which came with this router as part of the installation gear, I have decided to give it a review.
I have been using multiple routers over the years. From 3G USB dongles back in the days of 3G mobile internet, to MiFis, 4G LTE routers/modems from Huawei, ZTE to standard WiFi routers from D-Link, Linksys, Netgear. WiFi routers are not very popular this side of the globe primarily because people access internet through Mobile phones and 4G MiFis.
Advertisement - Continue reading below
WiFi routers have mostly been a thing of offices, not really consumer devices found in homes as is the case in other parts of the world. But with home Fiber and Microwave internet growing in popularity, it's time for African readers to pay attention to WiFi routers.
The TP-Link TL-WR840N wouldn't really be my first choice for a WiFi router given my power user requirements. But for what's it is worth and its ubiquity here, this little puppy from TP-Link deserves a seat at the high table of networking gear. Its merits are obvious; its cheap and very robust WiFi router for normal home internet requirements.
TP-Link TL-WR840N Full Specs
WiFi Standard: Wi-Fi 4 (IEEE 802.11n/b/g 2.4 GHz)
WiFi speeds: 2.4 GHz, 300 Mbps (802.11n)
WiFi range: 2 Bedroom Houses with 2×Fixed Antennas
Working mode: Router, Access Point, Range Extender, WISP Mode
Processor: Single-Core CPU
Ethernet ports: 1× 10/100 Mbps WAN Port, 4× 10/100 Mbps LAN Ports
Power: 9 V ⎓ 0.6 A
WiFi Encryption: WEP, WPA, WPA2, WPA/WPA2-Enterprise (802.1x)
WAN Types: Dynamic IP, Static IP, PPPoE, PPTP, L2TP
NAT Forwarding: Port Forwarding, Port Triggering, DMZ, UPnP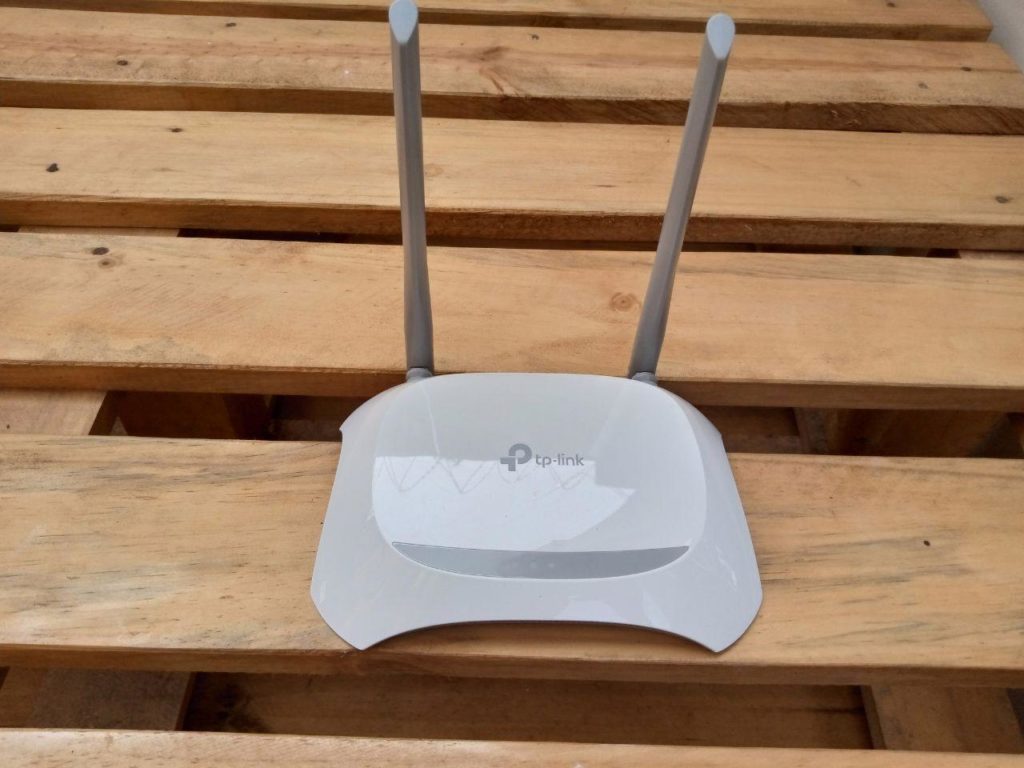 An affordable robust WiFi 4 router
The TP-Link TL-WR840N router supports a slightly dated for 2020 WiFi IEEE standard — IEEE 802.11 n or WiFi 4. That's not far away from the currently de-factor 802.11 ac or WiFi 5 and the more bleeding edge 802.11 ax or WiFi 6. Two generations shy away from the latest standard isn't so bad given internet requirements for most home users in Uganda where I live.
With 300Mbps advertised transfer speeds, this WiFi router will handle pretty well in a market where even the most promising Internet Provider tops out at 50Mbps. My Liquid Home internet for instance has only ever reached about 26Mbps. I have used TP-Link TL-WR840N router with at least 6 devices including 3 smartphones, 2 laptops and a smart TV and it didn't show any signs of cracking.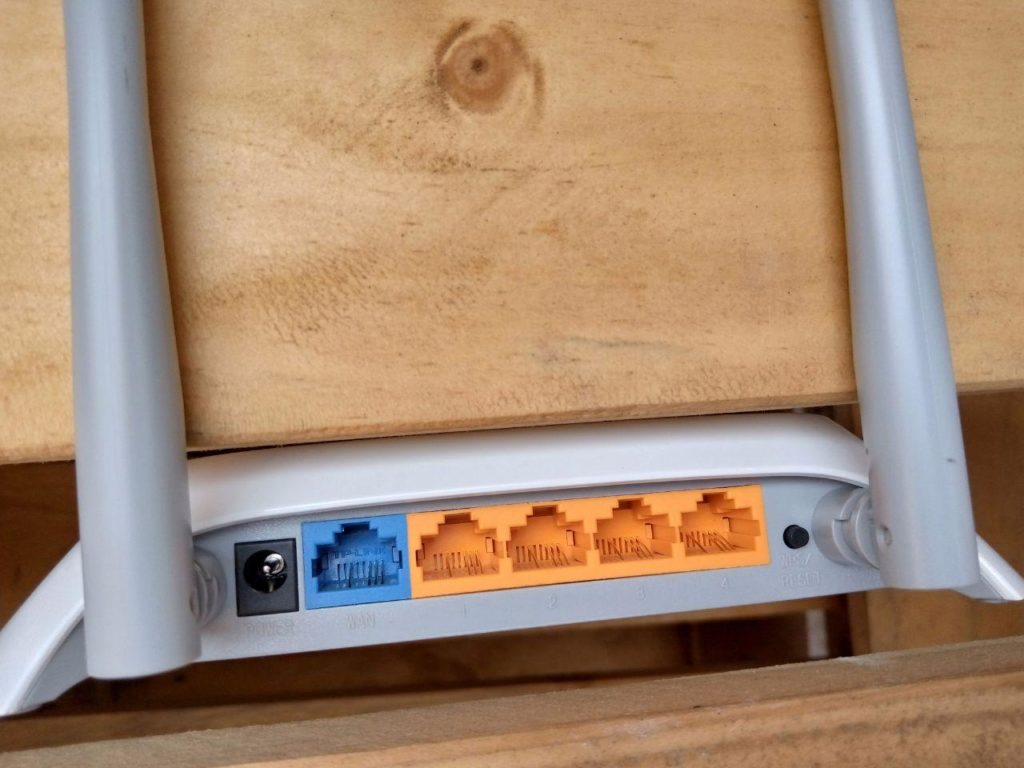 But as I added more devices like recently when I installed YeeLight smart-home lights, the router couldn't keep up. I was losing connectivity on my laptop half the times, Netflix started buffering on the TV and the lights were not responding to commands. I had to put back my old D-Link DIR‑885L AC3150 MU-MIMO Ultra Wi-Fi Router.
Advertisement - Continue reading below
Four supported Modes
The router supports four modes which is really impressive. You can use it in router mode, Access Point mode, Range extender mode or WISP mode.
The router mode which also the default mode. Here you use the router for sharing internet access all connected WiFi devices. Besides internet connectivity, you can also use the router for other purposes such as sharing a printer or streaming local media from compatible DLNA media server such as Plex.
In Access Point Mode, you can transform this little router into an Access Point(AP). An Access Point connects to host internet router via Ethernet connection and shares internet with wireless WiFi devices that connect to it. They are usually used in large buildings where one router can't serve all connected devices.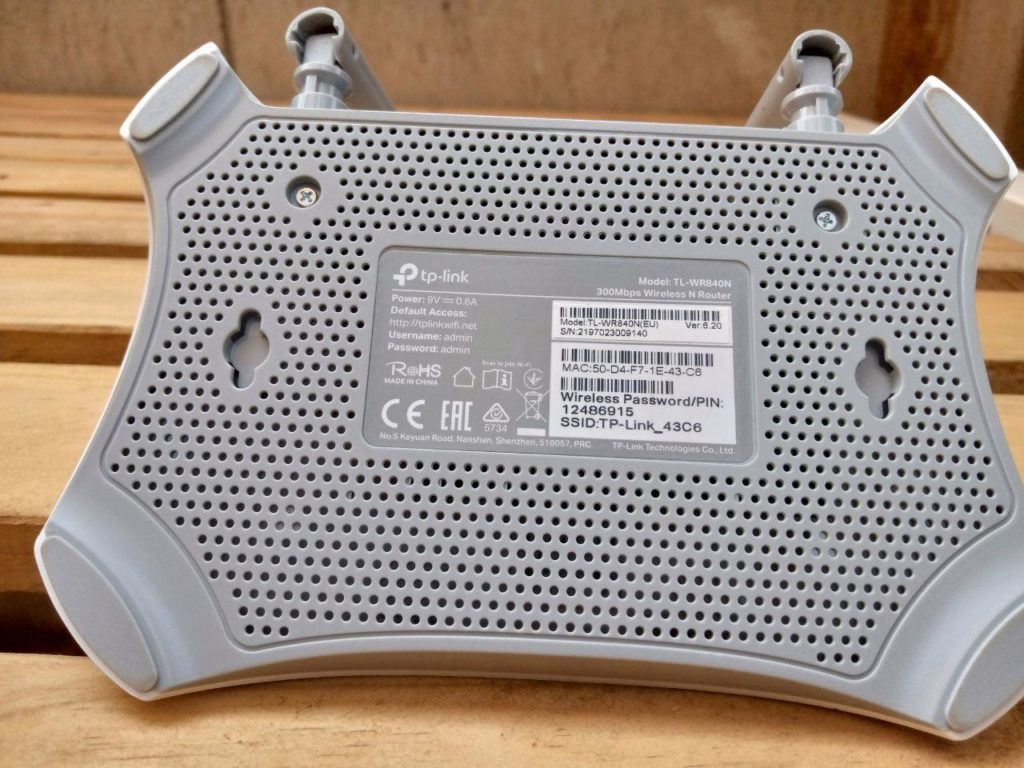 In Range Extender mode, the router boosts coverage of your WiFi network. This is ideal if you have a big house and some rooms are quite far away from where the main router is or if you want to share internet with your neighbors. So you can use the router in range extender mode to increase on your home WiFi coverage. While my D-link router is powerful enough to cover the entire house, I have managed to setup this TP-Link router as a range extender in the living room and it's performed quite well.
In WISP Mode, you connect the router to wireless Internet Provider to access internte. This is probably the least likely mode you'll use this router for.
Web interface and features
The default IP address of accessing this router's web admin interface is http://192.168.0.1/ with default username/password being admin/admin. Obviously goes without saying that you should change these default credentials unless you want your geeky neighbors to start pocking into your WiFi.
From the web dashboard, you'll see useful information about your router and network such as the IP, MAC address, Subnet, SSID or WiFi name, Channel width, WAN IP. You have a quick setup guide where you can set up the router's SSID/WiFi name, IP range for the network. You can change the operating modes of the router.
You can setup guest network for visiting family and friends to use your WiFi without pocking around too much. For advanced users, you can setup port forwarding for specific applications such as games, web server, media players. Firewall for security.
Advertisement - Continue reading below
Parental Controls can be used to administer all Internet activity including limiting usage and/or access to specific websites to all clients on the network for a specified period of time. The Parental Controls function can be used to control the internet activities of the child, limit the child to access certain websites and restrict the time of surfing.
For more advanced specific use cases, you have bandwidth control settings, IP & MAC binding, Dynamic DNS, IPv6 and system diagnostic tools.
We won't get into details of these specific settings because this is a review but as you can tell, this router is really feature-packed. TP-Link has not left anything out with this little router.
Price and where to buy
This little puppy is not even available on Amazon.com. It's listed at $25.11 on Wallmart but out of stock. It's available on Amazon India for ₹ 1,149 ($15) and if you live in Uganda, it's available on computers.co.ug for UGX 160,000. This router comes as part of setup gear for Liquid and Roke Telcom Uganda Internet providers. But you can buy it separately as a range extender for instance if you already have a WiFi network at home or office.