Tell me if this scenario is familiar. You are copy-pasting text from a web-page to a document, or between two different media. You copy a large chunk of text that you have carefully selected. However, you get a little distracted on your way to the destination you'd wish to paste this at.
You see something a little interesting and you copy that. You paste the huge chunk at your destination but it all disappeared when you copied something else.
Advertisement - Continue reading below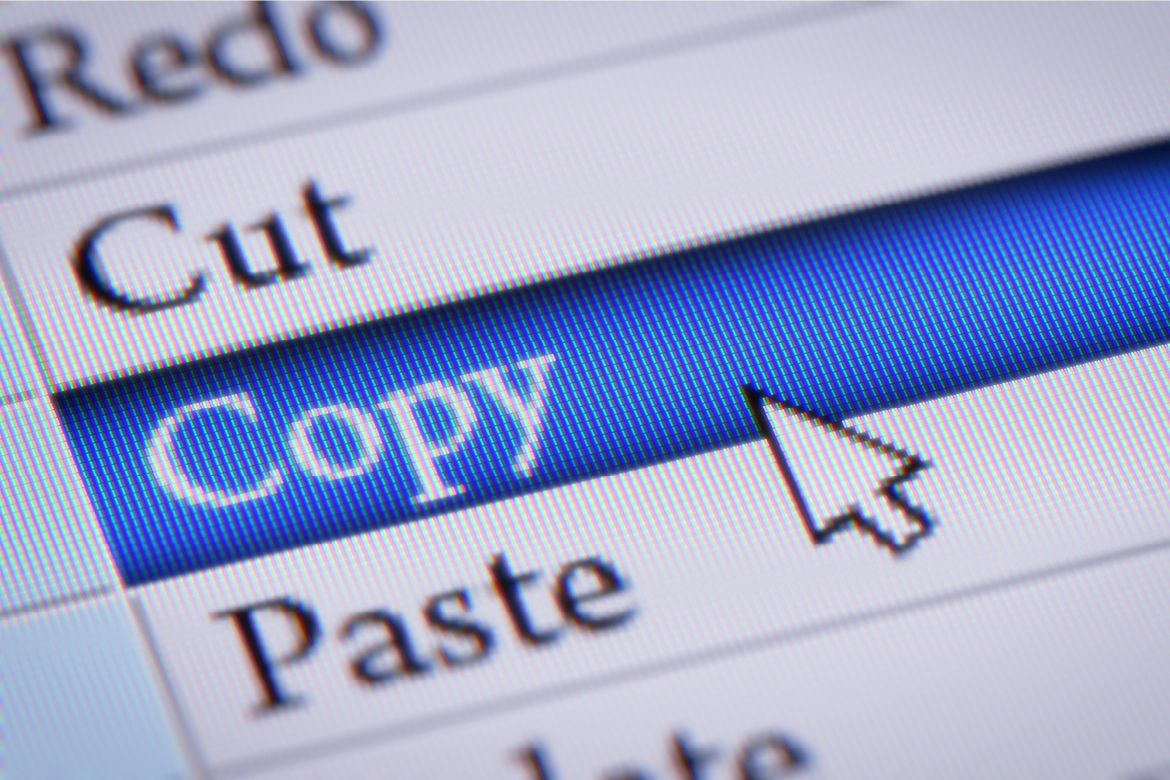 Turns out, Windows 10 does have a built-in solution to this. Clipboards on Windows 10 allows you to keep a short history of all the copied things. This allows users to go back and paste things that they copied to clipboard.
It is worth noting while this is now possible on Windows 10, that has not always been the case and it has not always been available.
This feature debuted with Windows 10, October 2018 build. This means that to take advantage of it, you must be running that build or something newer.
Other features that Clipboard in Windows 10 allows for is the ability to Copy images and text from one PC to another using its cloud-based clipboard. As long as you are signed in to the same Microsoft account on both PCs, you can Copy-Paste content between them with little fuss.
Not only can you paste from your clipboard history, but you can also pin the items you find yourself using all the time. This breathes a whole new life into one of the most mundane tasks of our computing life.
As mentioned, this does not come activated by default so you will need to activate it first, provided you're running a supported build of Windows 10.
Advertisement - Continue reading below
How to Enable Clipboard History in Windows 10
To enable clipboard in the Settings app on Windows 10, use these steps:
Open Settings.
Click on System.
Click on Clipboard.
Turn on the Clipboard history toggle switch.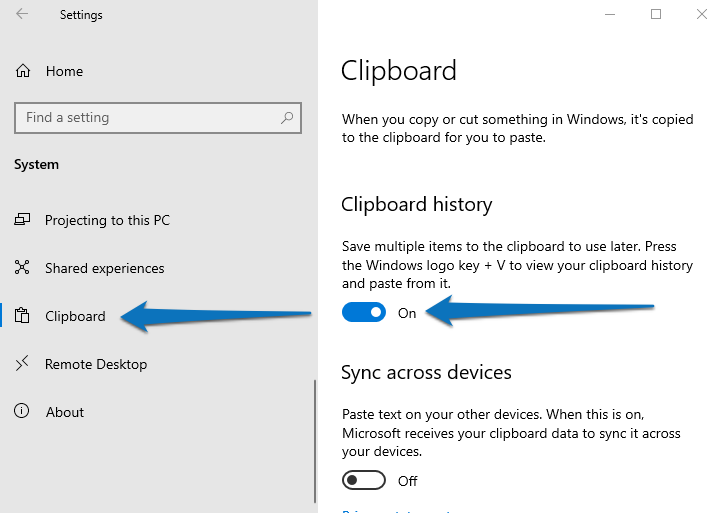 A few handy tips for using this tool are as follows;
To get to your clipboard history at any time, press Windows logo key + V. You can also paste and pin frequently used items by choosing an individual item from your clipboard menu.
To share your clipboard items across your Windows 10 devices, select Start > Settings > System > Clipboard. Choose Automatically sync text that I copy under Sync across devices. The sync feature is tied to your Microsoft account, or your work account, so remember to use the same login information on all your devices.
I for one, am thrilled that I don't have to go looking for a third-party solution for one of the basic functions I need to perform tens of times on a daily basis in my writing work.
What are some of your most-used Keyboard shortcuts on Windows? Mine is now Win+V. Tell us yours in the comment section below.