When you talk about savings and investments in Nigeria, Cowrywise is currently a leading startup in that vertical. Launched in 2016, the platform has racked up hundreds of thousands of users over time. This is including over 100,000 app downloads on the Google Play Store and iOS App Store.
The platform provides a number of features that make automated savings and investments very easy for the consumer. Serving only the Nigerian market at the moment, Cowrywise gives users a range of packages including automated savings, mutual funds investments, dollar investments, and more.
Advertisement - Continue reading below
This post will highlight almost everything you need to get started with saving and investing on Cowrywise. It includes popular questions, inquiries, and even a few tips to help use the platform efficiently.
You should read through (and even drop questions you have in the comment section).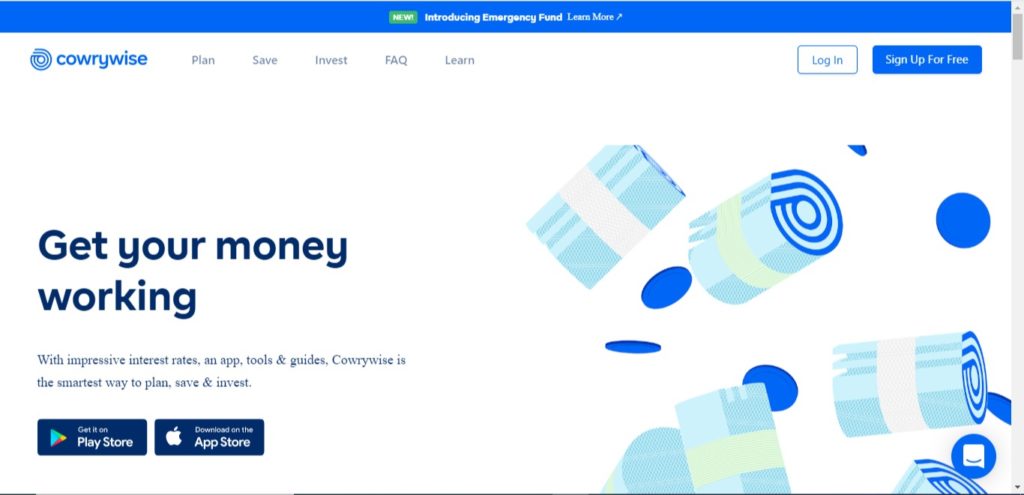 How to Use Cowrywise for Savings and Investments
You can access savings and investments on the platform by visiting their website —www.cowrywise.com— from your browser. The website gives you unhindered access to register, login, and use the features.
However, for a better experience, it is advisable to download the Cowrywise mobile app. As with most other products, the mobile app gives a more optimized and better experience. Also, users on the app get to access the platform much faster.
So, basically, you can have your pick: website or mobile app. 
---
Download Cowrywise Android app here
Advertisement - Continue reading below
Download Cowrywise iOS app here
---
How Secure or Safe is Cowrywise
This is an important question asked by many (potential) users. And a very critical one, especially in the current digital age where many users place their trust in companies that operate solely online. And so far, it's come with its fair share of challenges. But overall, that has worked out.
To provide a short answer to the question, Cowrywise is legit.
But here's a longer one.
Cowrywise has partnered with Meristem Trustees, a capital market conglomerate. Their partners are regulated by the SEC. The company itself is also a registered FinTech company in Nigeria. Hence, a legal entity. 
How Do You Invest
As earlier mentioned, the platform has a couple of savings and investment packages.
To invest in Cowrywise, you should create an account if you're a new user or login to your existing account. Browse through the investment options available, pick one, fund your account, and purchase units of the investment.
A couple of savings and investment packages the platform provides include Regular Savings, Life Goals, Circle Savings, Emergency Savings, Naira Mutual Funds, and Dollar Mutual Funds.
Advertisement - Continue reading below
What are the Interest Rates
Interest rates for Cowrywise can be as low as 5% per annum and as high as 12% per annum. This varies from time to time because the company invests in other securities and reflects what the market is currently offering. 
NOTE: The interest rate you get at the beginning of a plan is what you get until the plan matures.
Return rates for Naira and dollar mutual funds can be between the range of 1 – 14%. This largely depends on the particular fund you're investing in.
What is Cowrywise Stash
Cowrywise Stash is like an e-wallet on the app. Like a money pool. Where you can transfer in or out of, fund with your card, use to fund your savings and investment preferences, and more.
With Stash, a major feature on the app, you can receive your payout from investments and matured savings. You can also transfer to other users from your Stash. So it's quite a very useful feature.
Important: Transferring to an external account from Stash can only be done if the receiving account belongs to the sender/user.
How to Withdraw from Cowrywise
Follow the steps below to withdraw from your Cowrywise account.
Login to the Cowrywise app.
Locate the "Stash" and tap on it.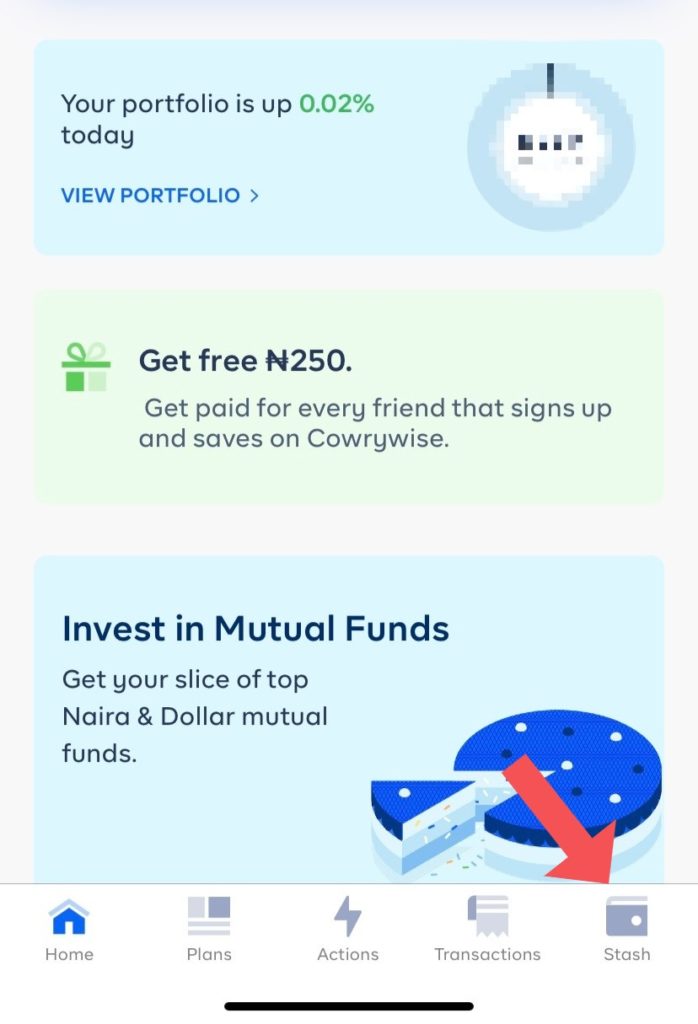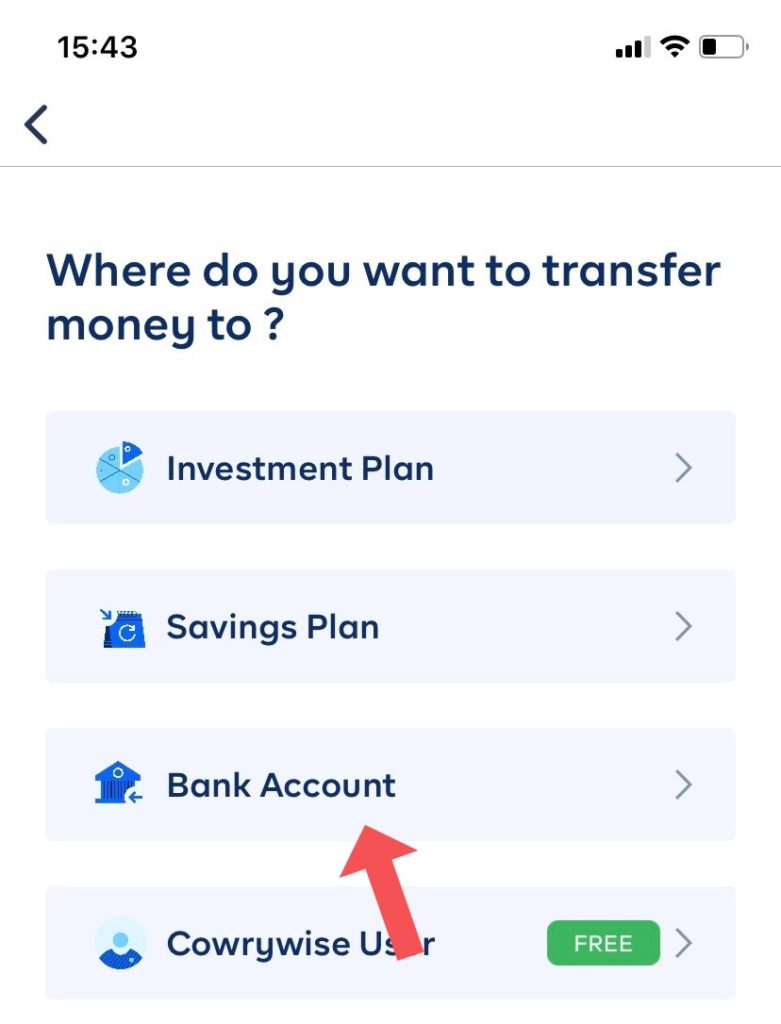 Choose the bank account to transfer to (it has to be your account).
Enter the amount, add a note, tap on "Transfer".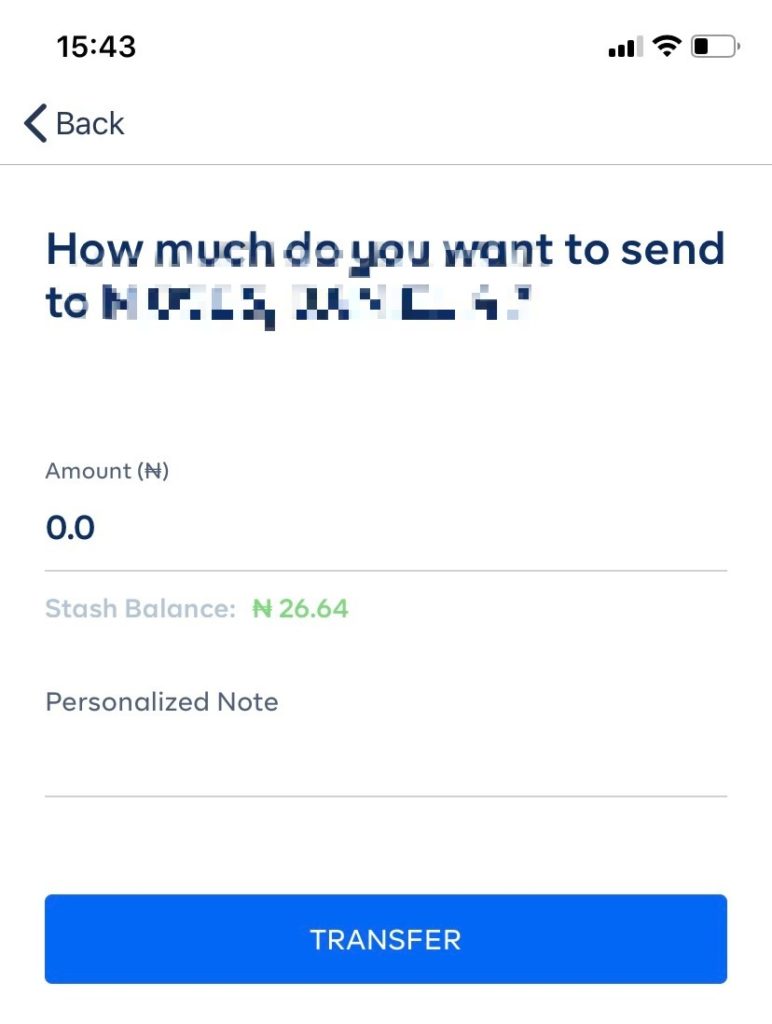 Enter your pin to confirm.
Competition
Piggyvest is the closest competitor to Cowrywise in the Nigerian fintech market that focuses on savings and investments. Check this post to read our detailed comparison of both products and their interest rates.
Advertisement - Continue reading below
There you have a rundown of what Cowrywise and its product is like. Please drop comments if you want to dig in further or have any unanswered questions. We are happy to provide answers.