There are a number of online job search websites in Nigeria. They come in handy when job seekers embark on their search for the next big opportunity. These platforms eliminate the previous office-by-office visit and physical resume delivery model.
Some of these online job search websites focus on both job seekers and employers. While they aggregate job opportunities, they also provide a tool for employers to manage applications effectively.
Advertisement - Continue reading below
This post lists the top 10 online job search websites in Nigeria. You should read through.
---
READ MORE: These Software Engineers are highest in demand in Nigeria – Devcenter report.
---
10 Online Job Search Websites in Nigeria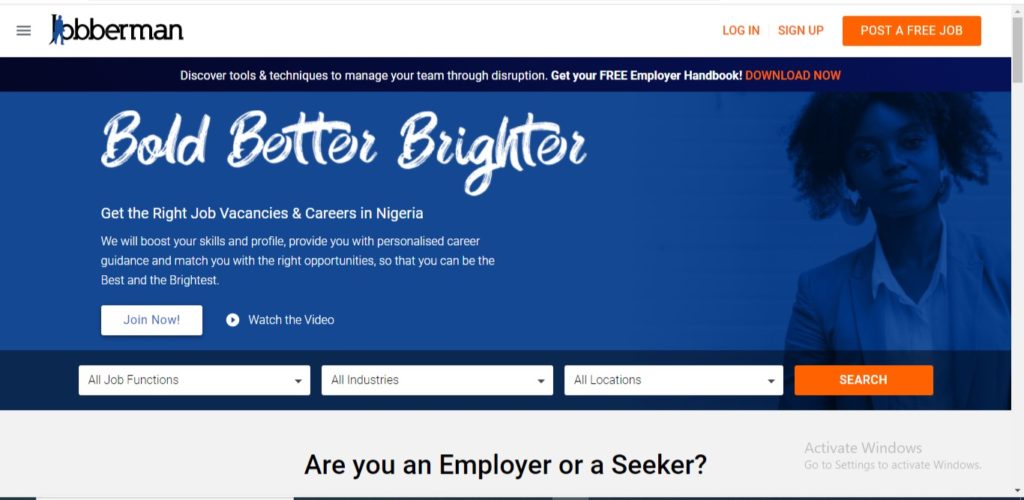 Launched in 2009, Jobberman helps connect people looking for jobs to people hiring for positions. Basically, it's a potential employer-meet-employee kind of platform. Job vacancies are posted by employers and job seekers get to apply directly on the platform after building their profile.
MyJobMag is solving a fundamental unemployment challenge by curating job vacancies from employers across various levels. They go a step further to play in sectors like internship coaching, career counseling, training to personalized job discovery. It's like an online magazine, but for employers and employees.
Careers24 is an online platform that lets you search for job opportunities, set job alerts, browse career-relevant courses, browse companies, get career advice, save jobs, and more. The platform has a mobile app that encompasses all of these features.
Glassdoor is not based in Nigeria but you can find Nigerian jobs on the platform. They offer the whole package here — millions of the latest job listings, a growing database of company reviews, CEO approval ratings, salary reports, interview reviews & questions, benefits reviews, office photos, and more.
Advertisement - Continue reading below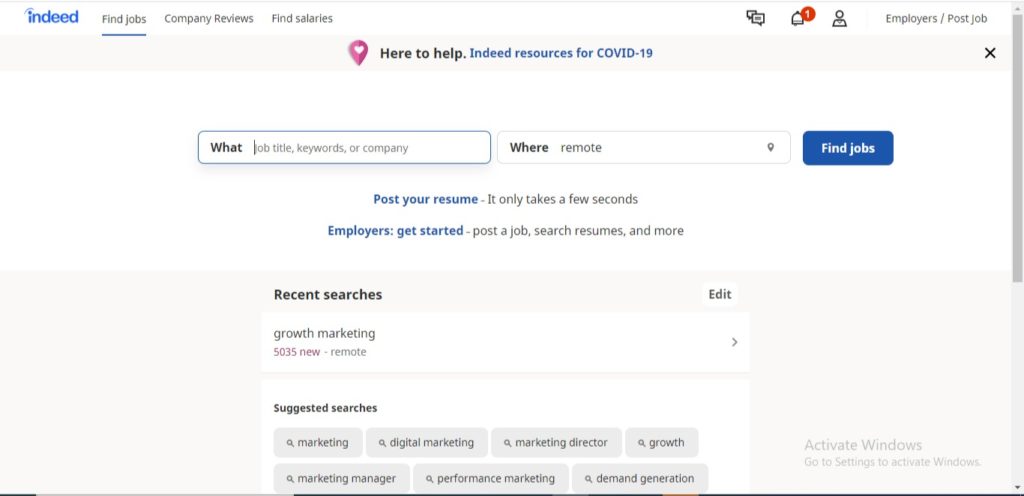 Launched in 2004, Indeed is like a search engine for job listings in different locations. The website is an aggregator of job listing from various other websites, job boards, staffing firms, associations, and company career pages. Job seekers can apply directly to jobs on the Indeed platform.
Justjobsng wants your job search process to be simple, relevant, and stress-free. The platform aggregates current job opportunities for job seekers and is focused on the Nigerian market. JustJobsNG also has a blog where resources around job search and hiring employees are shared.
NGCareers is helping to tackle the disconnect between hiring organizations and job-seeking graduates. Asides being a job search platform, NGCareers is offering millions of young people access to career development tools, opportunities, and professional/vocational skill development.
Jobgurus is an online portal for job search. They help employers get the right and best employee fit by sorting through a large pool of potential employees. Recruiters advertise jobs on the platform, receive, and track applications to those job opportunities.
For HotNigerianJobs, it's all about providing value to job seekers. This ranges from curating job vacancies and opportunities to career advice, and resources that can aid career growth.
This is a job site that publishes the latest job vacancies from Nigerian employers. There are other opportunities on Jobzilla like business opportunities, scholarships, etc. Basically, every opportunity that a job-seeking adult can benefit from. They also churn out relevant resources for career growth. 
Bonus
Using a data and AI-driven approach helps Fuzu to understand job seekers and recommend them job opportunities and content that match their interests. For employers, Fuzu gives them a deeper analysis of applicants' capabilities which gives recruiters a far more holistic view and leads to better hiring decisions.
Advertisement - Continue reading below
Fuzu keeps the users engaged by continuously offering high-quality content and by maximizing the power of social networks in career management.
The company has a community of 1.5 million + professionals, 5000+ courses and articles to help you advance your skills, and 1000+ job vacancies from across Africa are posted on the site monthly. Job search is also made smooth as you're able to filter by location, job title, and profession.
These are 10 trusted, online job search websites in Nigeria. Please, feel free to add more of these in the comments section. Let's build a resource for job seekers and professionals online.