We love our smartphones and rely on them for virtually everything. For a lot of us, it contains a massive amount of personal information and sensitive data and it can get really scary when we lose them or think we've lost them. Not to mention how expensive it can be to replace a smartphone.
Smartphone companies like Samsung and Apple, and Software companies like Google understand that situations like this can put their users in a bad position, hence they created tools that can help smartphone owners track smartphones that are missing or stolen.
Advertisement - Continue reading below
For Google account users with Android devices, Google introduced 'Google Find My Device' to help them figure out the location of the device, Secure the Device, and even erase all your sensitive data from the device, remotely.
Related Article: How to keep your Android device Safe
Google Find My Device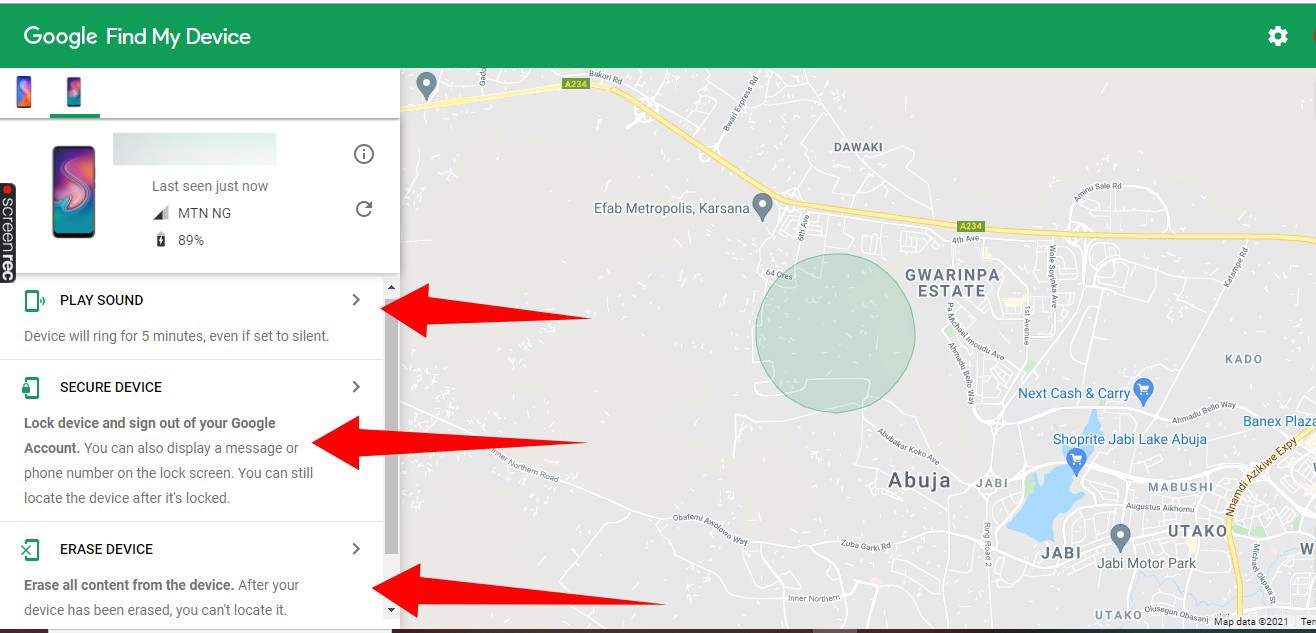 Like I said earlier, with Find My Device, you have 3 options – find, lock or erase your Android device – and you can do that using the Find My Device website or just download the Google Find My Device app from the Google Play store.
From the Find My Device dashboard, you can see the location of the missing device in real-time. There are also other options to help you find your device. They include:
Remotely ring the device: This lets you remotely command the missing phone to ring for about 5 minutes even if the device is silent. This way, if the device is close to you (within your apartment, maybe), you can easily locate it.
Secure Device: This option lets you remotely lock the device and prevent unwanted access to vital information. You can also display a message on the lock screen as well, like a phone number to call if the phone is found or just a nice message asking for your device to be returned.
Erase Device: Here, you can simply erase all your data from your phone. This will wipe out every piece of information on the phone and reset it to factory conditions.
In conclusion, you should keep in mind that your Google account must be signed in on the missing device and location must be turned on before you can use Google Find My Device to find your missing device.
Featured Image: Techradar
Advertisement - Continue reading below