MTN Uganda and Multinational Health Technology Company Baobab Circle have enhanced the Afya Pap service to deliver access to a doctor through Afya Pap Call a Doc feature. The app is available to MTN subscribers who can now call and speak to a doctor with a click of a button.
With Afya Pap, patients, and healthcare providers are able to access healthcare solutions by using simple, affordable, accessible remote monitoring services in a comprehensive mobile app. The patient can use one platform to:
Advertisement - Continue reading below
Call a Doctor,
Ask a Doctor questions via chat/text messaging,
Take and Track their readings (blood glucose and pressure) with Smart devices.
The health care provider can monitor patient progress remotely using the Caregiver module.
The Afya Pap service has already attracted over 10,000 users in Uganda who are able to call and speak to a qualified doctor conveniently, any time anywhere within the comfort of their homes. Afya pap can be downloaded on the Google Play Store.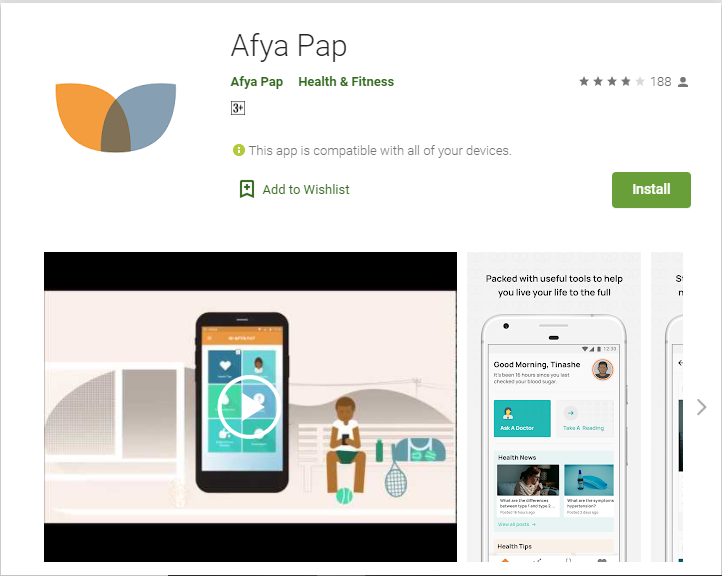 Speaking at the launch of the new feature, Susan Kayemba, the Senior Manager Digital Services at MTN Uganda said that they sought to create a bright and bold new digital world for their customers by creating products and services that are relevant to them in their daily life.
"We are excited about the addition of the Call A Doc service to the Afya Pap app and we believe that it is going to serve a lot of customers who need affordable and convenient access doctor consultation services," she said.
Susan further added that all new users of the App will be given a 14-day FREE trial inclusive of data. Upon expiry of the FREE trial, customers can then buy subscriptions using MTN MoMo within the Afya Pap App. The available subscription plan is 30 days at ONLY UGX 4,000, inclusive of the data for using the App.
Related Article: MTN Uganda partners with ayoba, Africa's own SuperApp
Dr. Precious Lunga, Epidemiologist, and CEO at Baobab Circle said that the current challenges from all parts of the world show that health is our greatest wealth. Over 100,000 Ugandans die from Non-Communicable Disease (NCD) related complications due to a lack of proper disease management.
Advertisement - Continue reading below
"As a company using technology to improve health outcomes, we believe that this grave statistic can be mitigated by supporting patients with a remote monitoring platform and access to a doctor through Afya Pap Call a Doc. We are privileged to partner with MTN to provide technology-enabled healthcare solutions to Ugandans," she added.
How to get Afya Pap
Currently, Afya Pap is only available on Android smartphones.
Go to the Google Play store
Search for Afya Pap
Download and install the app
Sign up with your MTN number
Get a 14-day FREE trial to call or chat with a doctor and so much more
How To pay for your subscription
You can pay for your subscription through MTN mobile money using the Afya Pap app. To pay for your subscription,
Open the app, click on the profile icon in the top right-hand corner then click on subscription >> add 1 month then select continue,
Select Mobile Money and click continue
Select MTN Mobile Money and click Continue
Select "Make Payment"
24.8 Million Ugandans own mobile phones out of the country's population of 44.5 Million people. Mobile technology is therefore a convenient channel of delivering healthcare to achieve universal health coverage. How excited are you for the new feature? Share your thoughts in the comments section below.