It can be both fun and useful to order around the Google Assistant with simple commands like "Hey Google, read for me the news" and see your words transformed into actions. However, did you know that you can do much more than simple one-off commands? Google Assistant Routines have become a huge part of my daily routine. Every morning I would wake up and say "Google, I'm Up" which triggers a pre-set processes and actions that Google assistant executes.
I'll show you how to set up Google Assistant Routines in the steps below and share the top 4 Google Assistant Routines you can adopt in 2021.
Advertisement - Continue reading below
How to Setup Google Assistant Routines
Step 1: Long-press the Home icon on your phone
Step 2: When the Google Assistant opens up, say "Setup Routines"
Step 3: Choose Routines or More settings and scroll through the list of available pre-set routines and tap on Start Your Routines.
Step 4: From the Routines screen, tap on one of the preselected routines. We'll pick Good Morning.
Step 5: In the steps below, you may select or deselect any of the preset options to your liking. If you continue to scroll down, you can add or customize your routine further.
Step 6: Tap Save when you are done.
Advertisement - Continue reading below
You've successfully set up and customized your first routine with Google Assistant.
If you want to make changes to this routine at any point, simply return to the Assistant home screen, go to Settings > Routines and then tap on Manage routines. From there, you'll be able to customize your routines further.
1. Good Morning Routines/ Start Your Day
You know how powerful morning hours are. What you do or say in the first 30 mins when you wake up can set your mood for the rest of the day. Thankfully, Google has created some default Routines that you can adopt and activate as is, or you can customize them to suit your tastes and needs. Here is how I have set up my morning routine and how you can do it.
Step 1: Long press the Home icon on your phone
Step 2: When the Google Assistant opens up, Say "Setup Routines"
Step 3. Choose Routines or More settings and Scroll through the list of available pre-set routines and under ready-made, select Good Morning Routines.
Step 4: Type in the commands you want to give Google Assistant.
Here I left it to the defaults option by Google of " I'm Up", "Tell me about my day"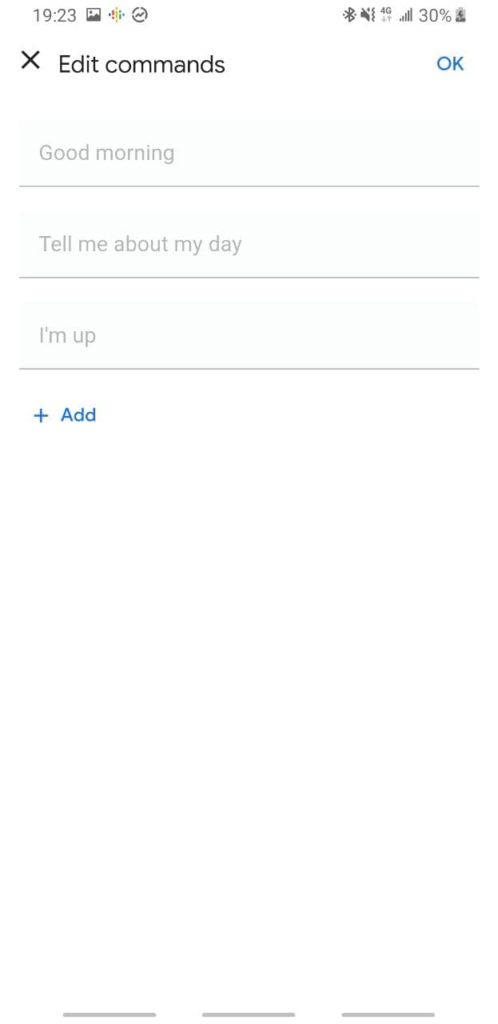 Step 5: Under Assistant will tap on Add action. You can enter your own custom commands and/or tap on Browse popular actions to select what you like.
Advertisement - Continue reading below
You can choose to Add media. Select from Music, News, Radio, Podcasts, Audiobook, or Sleep sounds from the Play and Media Category.
My morning routines consist of a bunch of actions that are useful to me. From checking on the day's weather to catching the latest episodes on my podcast. The beauty of these preset routines is you can re-order or tailor them to your preferences.
2. Bedtime Routines/End Your Day
Let's face it: by 11 pm, you're tired from the day's efforts, and you don't want to have to go through a mental checklist of which lights, cameras you've turned on or off.
At the end of the day, automation can be just as helpful, if not more so, than a morning routine. We have extensively covered how you can control your (Yeelight) MI Led Smart Bulb with Google Voice Assistant which you can delve in later to guide you.
Here are a few actions you can borrow to end your day;
For my case in this routine, I tapped "Tell me tomorrow's weather," "Tell me about tomorrow's calendar events," and "Ask what time alarm should be set".
You can also select which smart home appliances (including lights, speakers, and smart locks) and devices you wish to turn on, off, or adjust.
Under Play and Control Media Category. I choose Sleep sounds and Rain because they calm me down and put me in sleep mode.
3. WorkDay Routine
If, like me, you are easily carried away by the demands of the day and forget to step back, or even get something to eat or drink. You can set up a custom Google Assistant Routine to make sure that you don't work through lunch or simply set up a lunch reminder.
4. I'm Getting Pulled Over
In response to a growing number of reported abuses of police power in the United States, Google has developed a preset Routine within Google Assistant to help record your interaction with the law enforcement officer.
Here are the list of actions the "I'm getting pulled over" routine can do.
Send a text to update a friend or loved one of your statuses. Enter the number of the contact you want to be notified when setting up the actions.
It is advisable to have the phone appear quiet and dark so as not to alert those who are pulling you over so to achieve that you "Tap on Adjust media volume" and Set phone volume to zero, and/or Set my screen brightness to 0.
Select "Tap on Take a selfie video" to make sure the interaction is recorded.
Similar to all the preset routines, here you can customize the trigger phrase or command "I'm getting pulled over" to something else you might more easily remember.
Advertisement - Continue reading below
Beat no sweat if you don't find this preset routine within your ready-made list as this was predominantly targeted towards the US citizens. However, you can as well create a similar routine yourself under a new routine.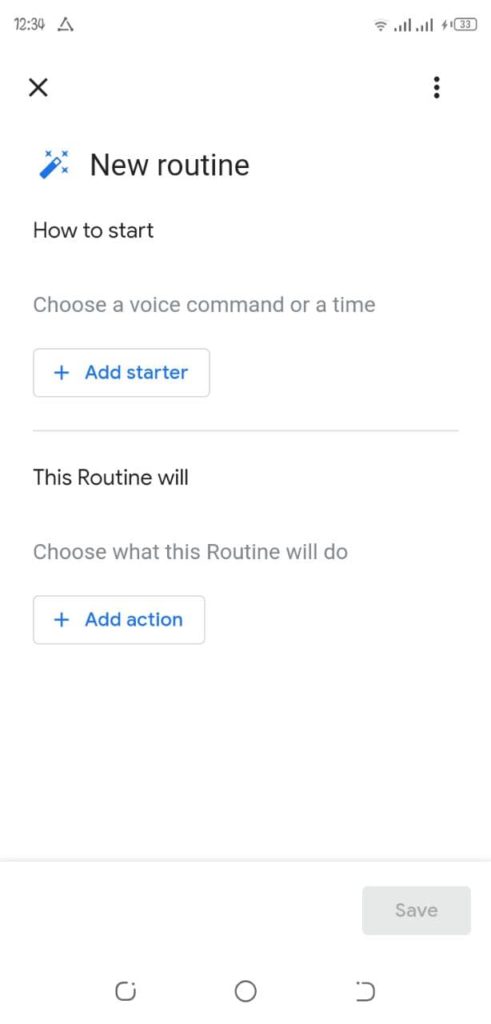 What are some of your favourite Google Assistant Routines? Share them with us in the comments below!