Compared to WhatsApp, Telegram has better privacy-focused features set up to protect its users. Unlike WhatsApp which supports end-to-end encryption for private text messaging, Telegram only offers server-side encryption by default for text messaging. This means that your data is safe from ISPs, Wi-Fi router interceptions, and other third-parties. However, Telegram will "can" access your data when it wants to.
However, to make full use of end-to-end encryption on Telegram, where not even Telegram itself can gain access to your data, you will need to make use of the Secret Chat feature.
Advertisement - Continue reading below
In this article, we will take you through how to use the Secret Chat feature and enable end-to-end encryption on Telegram.
---
Related Article: A Complete Guide to Using Telegram
---
How to Enable End-to-End Encryption on Telegram
Step 1: Launch the Telegram app and open the profile of the person you want to start a Secret Chat with.
Step 2: Click on the three-dot icon at the top-right corner of the person's profile photo.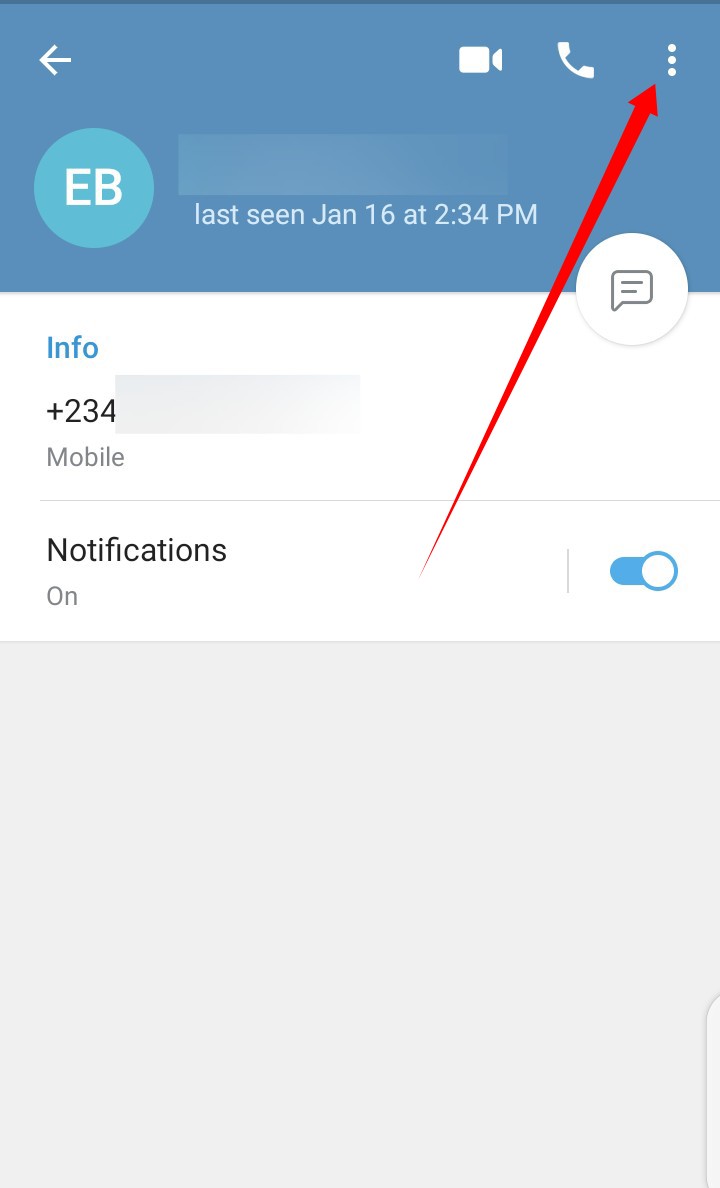 Step 4: Click on Start Secret Chat.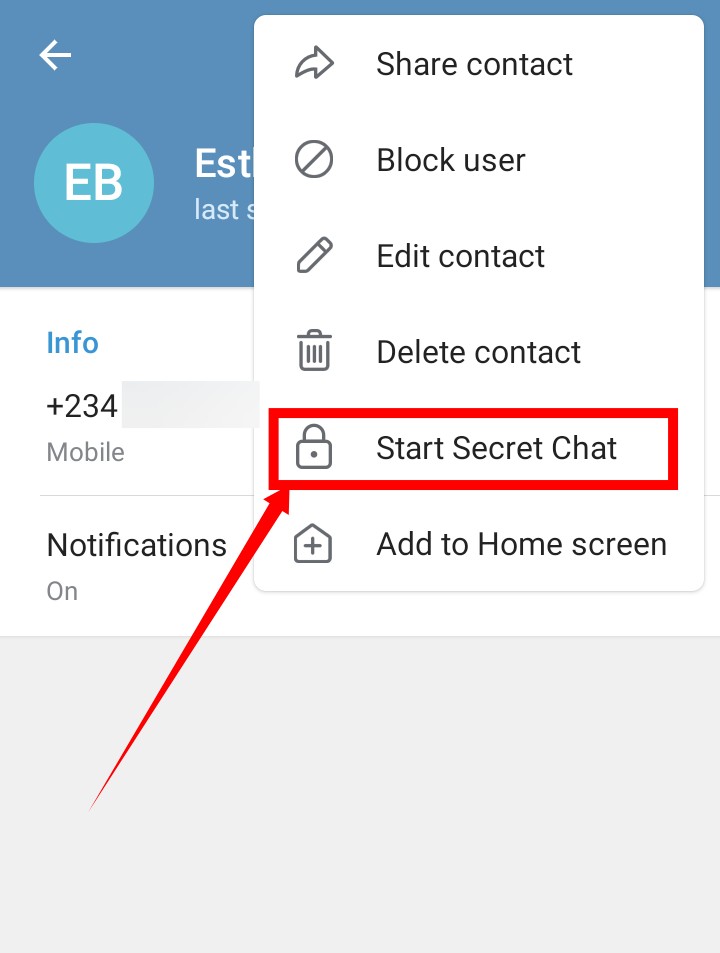 There are a couple of other ways to start a secret chat on Telegram:
Advertisement - Continue reading below
When you open the Telegram app, tap on the compose button at the bottom-right corner of the chat interface, click on New Secret Chat, and select the contact you would like to start a secret chat.
In conclusion, here are a couple of things you should take note of before you get started:
The Secret Chat feature will only work for one-on-one conversations. It will not work for group chats
Messages in Secret Chat can't be forwarded to other Telegram users, although screenshots can be taken.
If a screenshot of the chat is taken, the other party will be immediately notified.
Also, when a message is deleted, it gets deleted for the recipient as well.