Email is quickly becoming that one platform that we just can't seem to get rid of. Sure, there are countless instant messaging services today to help us get in touch with family and friends. However, tasks involving the exchange of official correspondence still require emails.
However, there are limitations to this mode of communication in our digital age. Case in point, users are still limited to 25MB file size in attachments on most email service platforms (Gmail, Outlook, Yahoo, mail.com, etc). With just how big our files have become over the past few years, this limitation is proving to be a bottleneck for many, hence the rise of cloud storage options.
Advertisement - Continue reading below
This has also led to a plethora of third-party solutions for sending large files via mail, some borderline shady while others from prominent initiatives seem to have failed to take off altogether.
Today, we're gonna be looking at one such third-party solution that's gradually gaining traction, WeTransfer.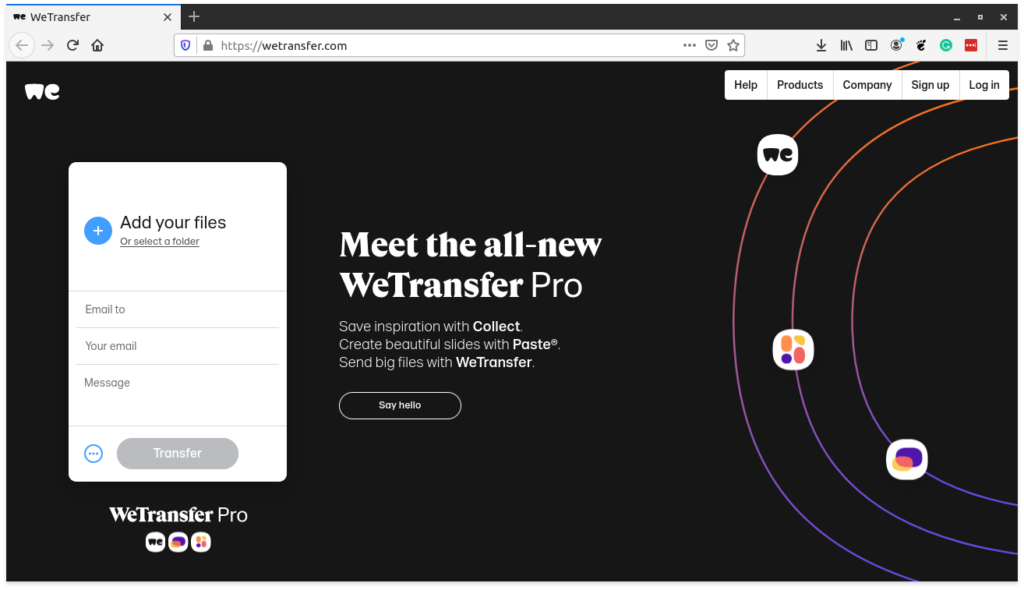 Getting started is as simple as visiting WeTransfer and clicking on Add your Files. Click on Select a Folder if you'd like to add that instead.
You'll need to enter the recipient's email address and your email address in the designated fields. You'll be prompted to input a verification code sent to your email address.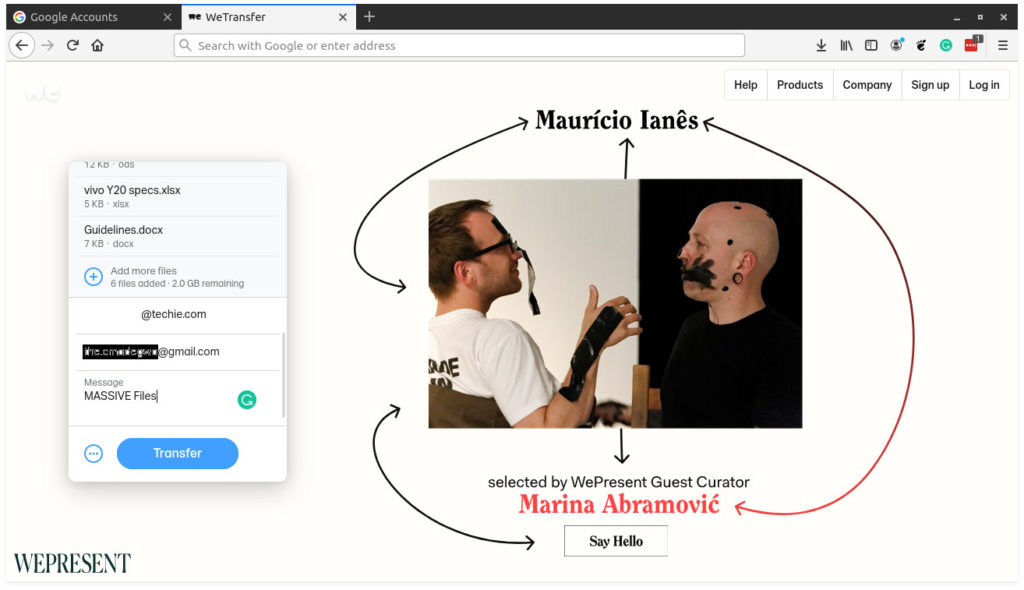 Please note that depending on the file size you'd like to send and your internet connection, you might have to wait a while.
WeTransfer allows users to send files up to 2GB for free in the free plan. There's also a Pro tier that steps that up to a rather overkill 1TB.
Advertisement - Continue reading below
After entering the verification code, the files will be sent over to the recipient's email address, However, users on the free tier have 1 week to retrieve the said files.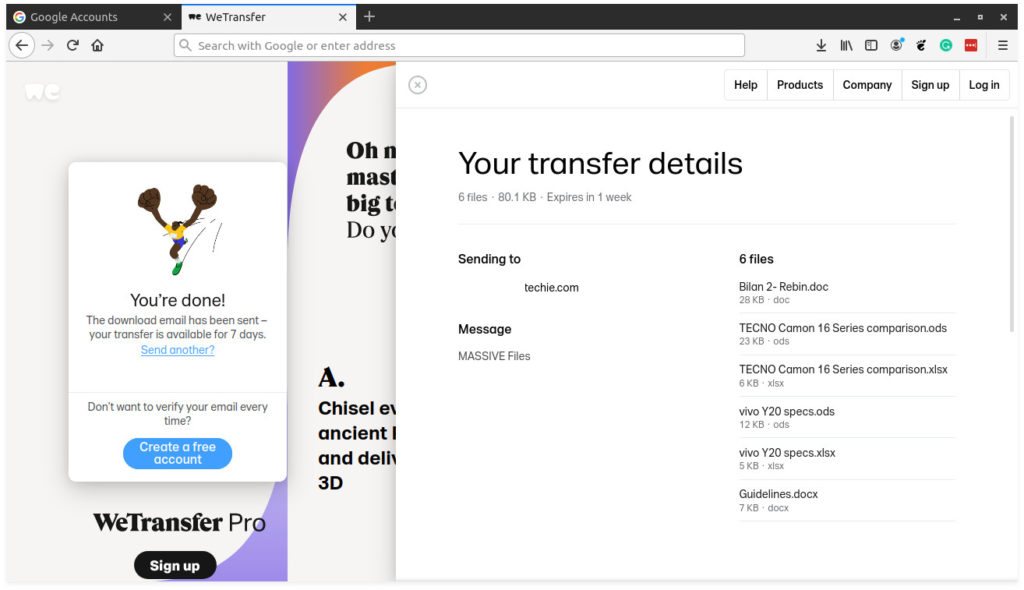 This method of sending files via mail is less strenuous than the other available ones which involve uploading the files to a cloud storage site that often takes too much time and effort.
Which platforms do you use to transfer these large files to colleagues and friends? Tell us in the comments section below.