Airtel Uganda and Multichoice introduced a new TV streaming data plan for DSTV customers in form of DSTV bundles. The packages are aimed at improving viewing experiences by enabling customers to watch content on the DSTV Now app at an affordable rate both on the web and mobile.
Keep in mind that Airtel isn't the first telecom company in Uganda to introduce data streaming bundles. MTN introduced similar DSTV Now bundles in 2019. Comparing to what Airtel is offering (data-rated plans), MTN's plans are time-bound.
How to Buy the DStv Bundles on Airtel
The DSTV Now Bundles will enable streaming at a daily rate of 2,000UGX for 500MB, a weekly rate of 10,000UGX for 3.5GB, and a monthly fee of 30,000UGX for 12GB of data.
To buy the DSTV bundles, all you have to do is dial *175*2*6#, select Option 6 (DSTV Bundles), and proceed to choose the billing option to activate the bundles for your number.
How to Get DStv Now
DStv Now needs no introduction. For the uninitiated, it's an extension of the DSTV decoder service and channels online. It allows DSTV users to watch live and recorded (DSTV Catch up) content on the web and mobile devices. Here's how you get started with the DSTV Now app;
Step 1: Download the app from the Google Play Store or Apple App Store for your phone or tablet. You can also access DStv Now on the web.
Step 2: Once you are on DStv Now app, click "Register". Enter your email, phone number and create a password. Click the Create An Account button to proceed.
Advertisement - Continue reading below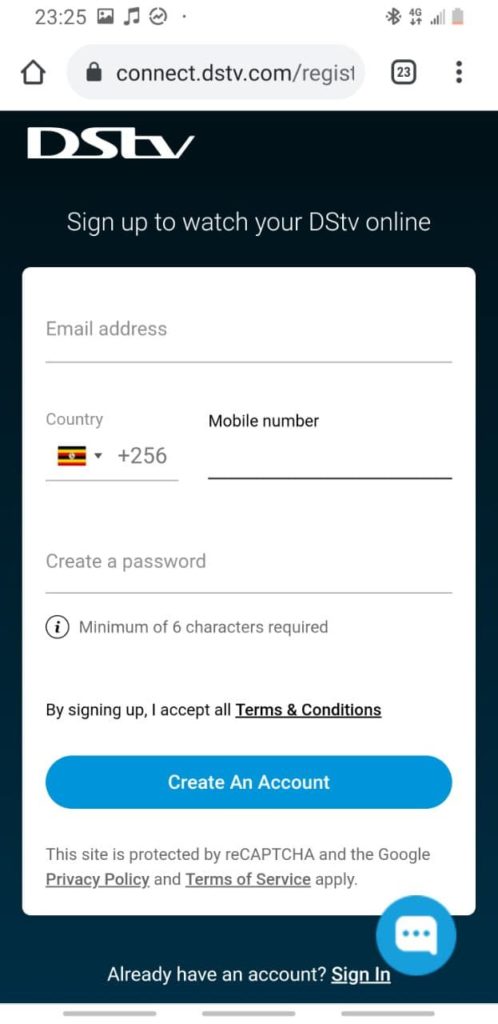 Step3: Link your DStv account details to enjoy. Choose to enter either the Account holder's ID number or Smart Card number or Customer number. You will receive an OTP pin on the phone number linked with the account when you choose the latter.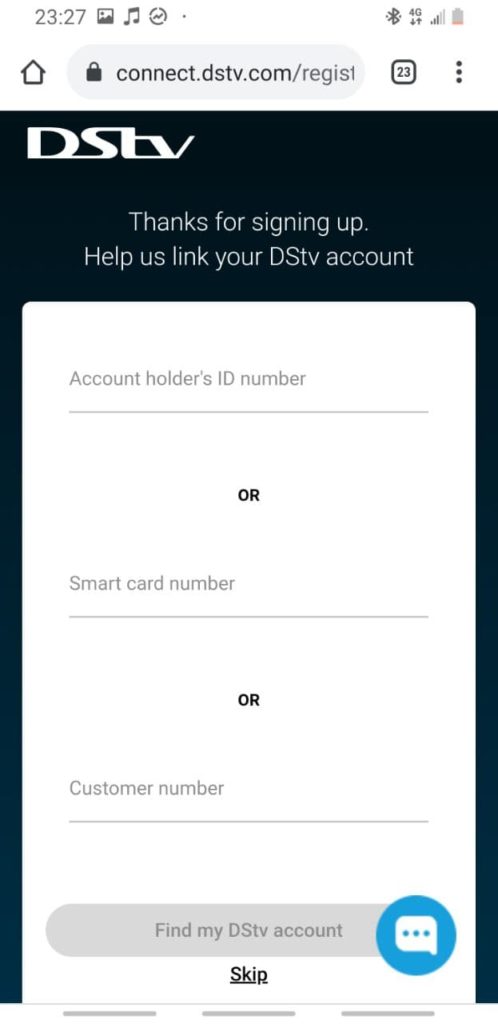 Step 4: Login into your DSTV now account to enjoy live content on-the-go.

What's the Catch?
Let's face the elephant in the room. For anyone to leave their regular routine to adopt something new, it must be a match or a better catch to what they're currently using. This new Airtel DStv now bundles scream nothing of value to a regular customer.
Personally, I'm an active user of the DSTV Now app. From experience, a full 90 minutes of a football game consumes around 500MBs of data on mobile and not enough to finish the game on a bigger screen say a laptop or through the Smart TV.
Again compared to the regular rates of unlocked bundles offered by Airtel as well. Daily offers of 500MB at 3,000UGX, 4GB for a week at 15,000UGX, and monthly bundles of 9GB at 30,000UGX. These locked PayTV bundles do not give much value in my opinion but I might be wrong.
Let us know in the comment section what you think about the Airtel DSTV now bundles.