Yesterday Apple released the AirTags, a new product line that's elegantly designed to help you keep track and find items. AirTags are light-weight accessories you can attach to keys, backpacks, handbags, wallets, remotes and just about anything you want to keep track of. In the event that the item gets lost, you can easily find it with your iPhone.
The AirTags are small and lightweight made of polished stainless steel. They are IP67 water and dust-resistant and sport a built-in speaker which plays sounds to help you locate the tracked item. They are powered by a one year long replaceable battery.
Advertisement - Continue reading below
The setup process of the AirTag is quite similar to that of the AirPods. All you have to do is bring the AirTag close to your iPhone and boom, it connects. You can then assign meaningful names to your AirTags based on the item they are attached to that you want to keep track of such as "Keys" or "handbag", "wallert" or whatever.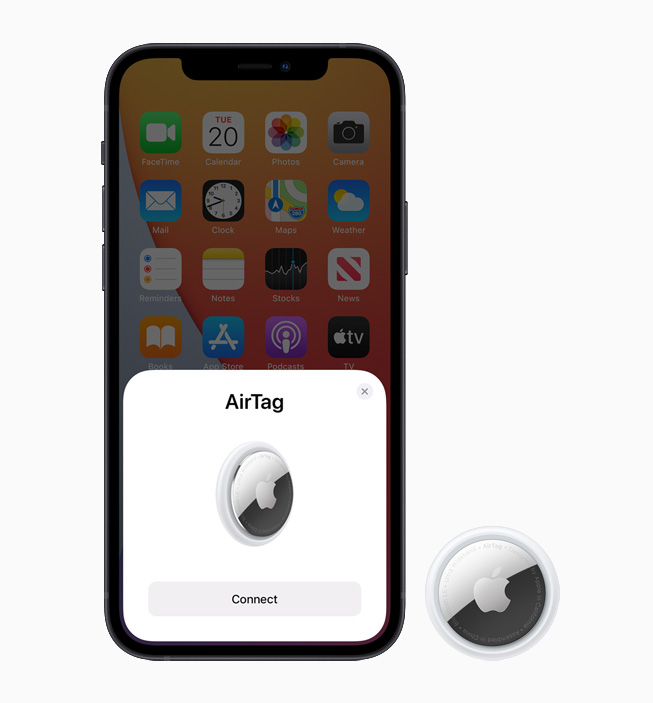 Tracking your items
Once your AirTag is setup, it'll appear on the iOS Find My app which you've been using to track your iPhone/iPad/MacBook and other Apple devices. The Find My app will show the item's current or last known location on a map.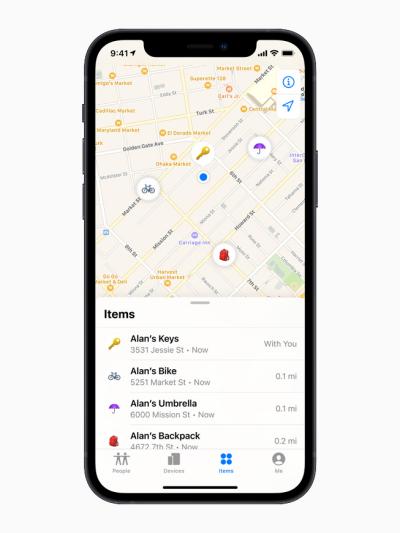 Finding lost items within rage with UWB
If your item is lost, there are two ways of finding it depending on whether they're within or out of range. When the lost item is within Bluetooth range which is typically 10m(32ft), you can use the Find My app to play sound from the AirTag to locate it. Each AirTag is powered by a U1 chip that has Ultra Wideband technology also known as UWB. Now UWB works a little like radar on a small scale and has been integrated in some high-end smartphones such as iPhone 11/12, Galaxy S21 since 2019. UWB allows for high precision real-time location tracking. It can determine the distance and direction to a lost AirTag when its in range.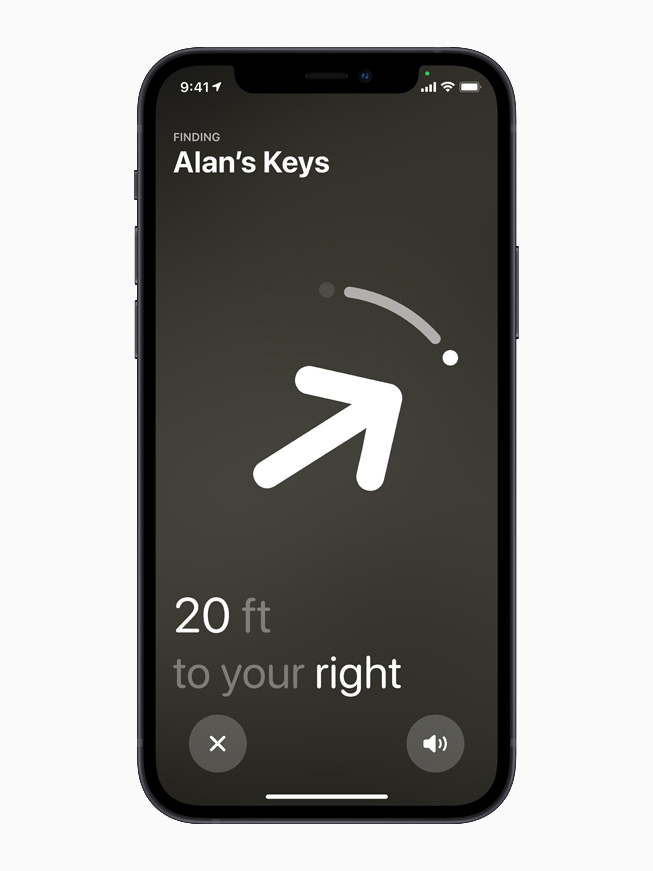 When locating a lost item with AirTags, your iPhone takes in a number of data points from the camera, ARKit, accelerometer, and gyroscope, and then will guide you to the AirTag using a combination of sound, haptics, and visual feedback. Apple calls this "Precision Finding".
Using Find My network for items out of range
If the item is out of Bluetooth range which is very likely, the AirTag or lost item can be tracked using the vast Find My network. Apple says there are close to a billion Apple devices on the network. They work with hundreds of device vendors around to world to enable users locate products in the network. The network of connected devices can detect Bluetooth signals from a lost AirTag and can then relay the location back to its owner, all in the background, anonymously and privately.
When your item is misplaced, you can also place it into "Lost Mode" and be notified when its been located on the Find My network. If a lost AirTag is found by someone, they can tap it using their iPhone and be taken to a website that will display contact phone number of the owner.
Advertisement - Continue reading below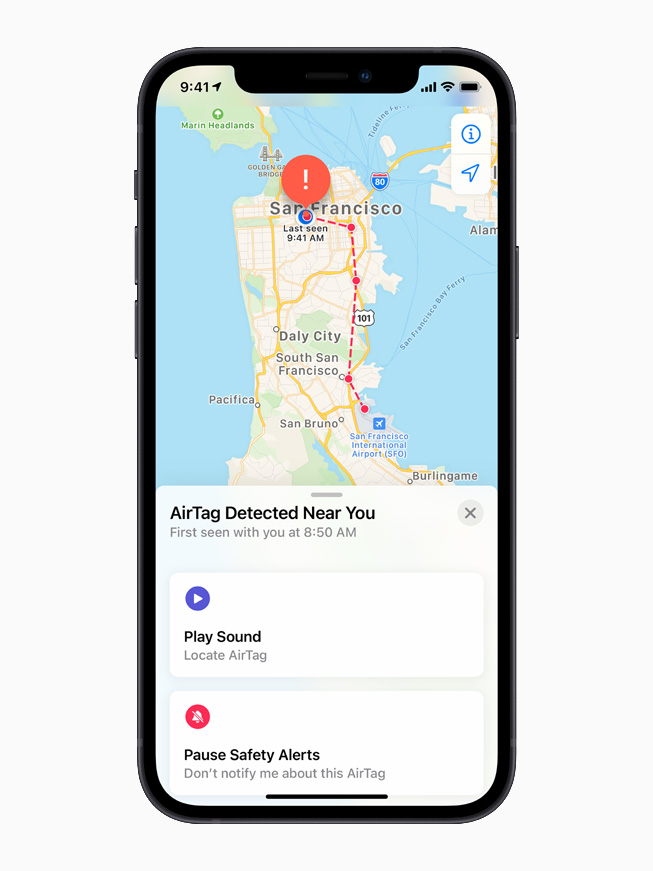 AirTag has privacy built-in. Location tracking is end-to-end encrypted just like your Whatsapp chats so that only you knows the identity or location of your device. No location data or history is stored inside the AirTag.
AirTags are not the first accessories for tracking items. Tiles has been around for a while and do exactly the same thing. AirTag will be available in one and four packs for $29 (US) and $99 (US) respectively by the close of April.