We live in an interesting time as tech and smartphones have become an integral part of our lives. From ordering food to managing our finances, everything is a swipe away. MTN Uganda on the other hand, are giving their customers in Uganda a chance to win 1 million shillings daily if they pay back their MoKash loan balance.
Launched in 2016, the Mokash is one of the products that hasn't changed much or seen any major promo targeted towards it but MTN is trying to reinvent the wheel and introduce something for its client base.
Advertisement - Continue reading below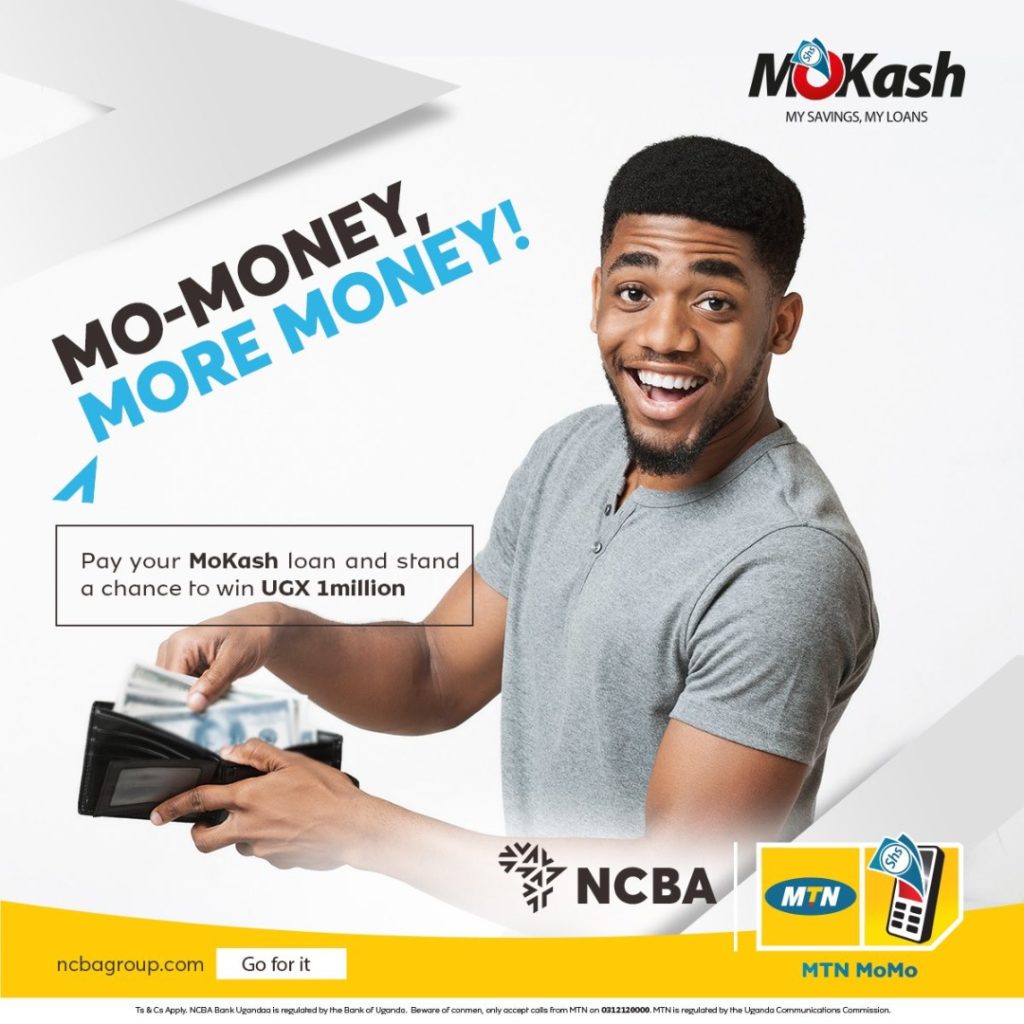 All You Need to Know About the Mokash Loan Promo
The Mokash loan promo is running for a period of eight weeks, starting Monday, May 17th, 2021 to July 12th, 2021 and there's no minimum amount required to be a winner.
All you just have to do is pay your outstanding Mokash loan so as to enter the draw. Every week, a draw will be held and 10 lucky winners will be randomly selected to win 1 Million Uganda Shillings each.
Keep in mind customers can borrow between UGX 3,000 to UGX 1,000,000 depending on their loan limit at a fee of 9%.
---
RAED ALSO: A Quick Guide to Getting Mobile Money Loans in Uganda
---
Since there has been no official communication from MTN Uganda so far, I believe they are working on a TV deal for a prime time spot or finding a way to leverage the power of social media for transparency in selecting those random phone numbers.
If you happen to be among the lucky winners, the cash will be deposited in your MoKash savings accounts on the day the draw is done and you can access it at your convenience anytime.
Advertisement - Continue reading below
MTN Uganda will hold a grand draw in the 9th week, in which 3 lucky winners will be randomly selected to win a grand prize of 5 Million Ugandan shillings each.
Keep in mind, this is all we know so far regarding the MTN Mokash loan promotion. We will further update the article when more communications have been made regarding the promo and keep you posted. In the meantime, let us know if you going to actively start using the MoKash service just so you try out your luck for a couple of million from MTN.