YouTube Picture-in-picture (PiP) allows users on their smartphones to watch YouTube videos while using other apps at the same time. The Picture-in-picture feature will shrink your video into a small player that you can move around on your home screen or place over another app you intend to use.
For instance, let's say you're watching a tutorial video and you need to take notes on your phone, you need to use your smartphone's calculator app, or you need to respond to a Whatsapp message at the same time. This is where Picture-in-picture comes in: it lets you continue watching your YouTube tutorial while using the note app, calculator app on your smartphone, or respond to messages at the same time.
Advertisement - Continue reading below
How to Get YouTube Picture-in-Picture feature
Subscribe to YouTube Premium
At the moment, the YouTube Picture-in-picture feature is only available to YouTube Premium members on Android mobile devices, worldwide, and Android users in the United States running Android Oreo or greater. So, if you live outside the United States, you will need to upgrade to YouTube Premium to get access to Picture-in-picture. Furthermore, Picture-in-picture is only available to devices running Android 8.0 (Oreo) and above.
Download a VPN
If you choose not to subscribe to YouTube premium, you'll need to be in the United State to use picture-in-picture. But here's the good news; you can still get access to YouTube Picture-in-picture without subscribing to YouTube premium or present in the U.S – all you need is to download a VPN and choose a state in the U.S.
How to Activate Picture-in-picture
To turn on picture-in-picture, go to your Android settings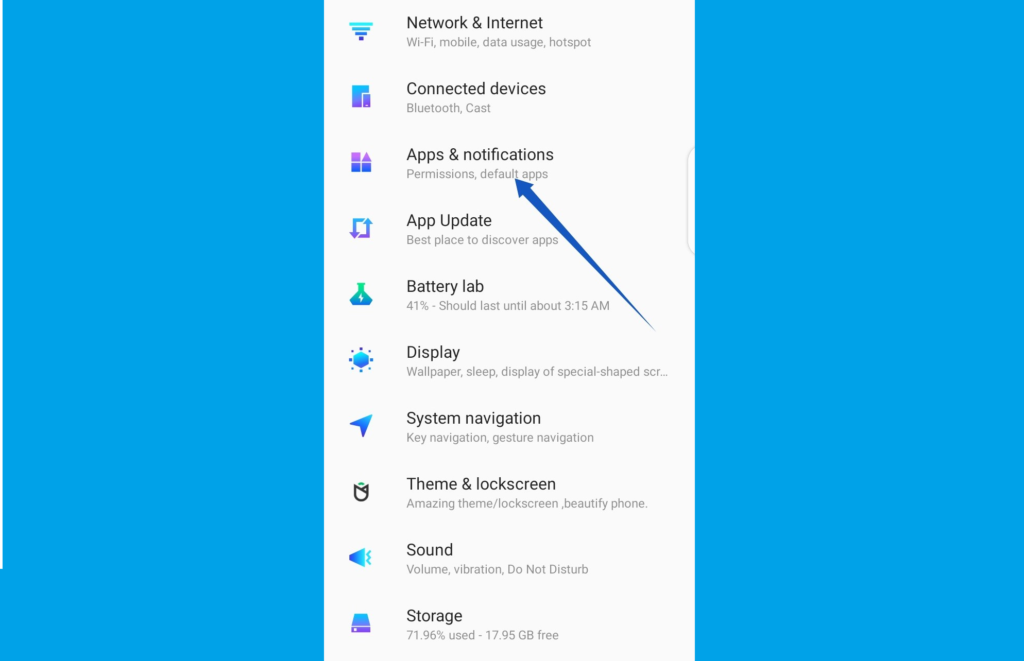 Then select Apps & notifications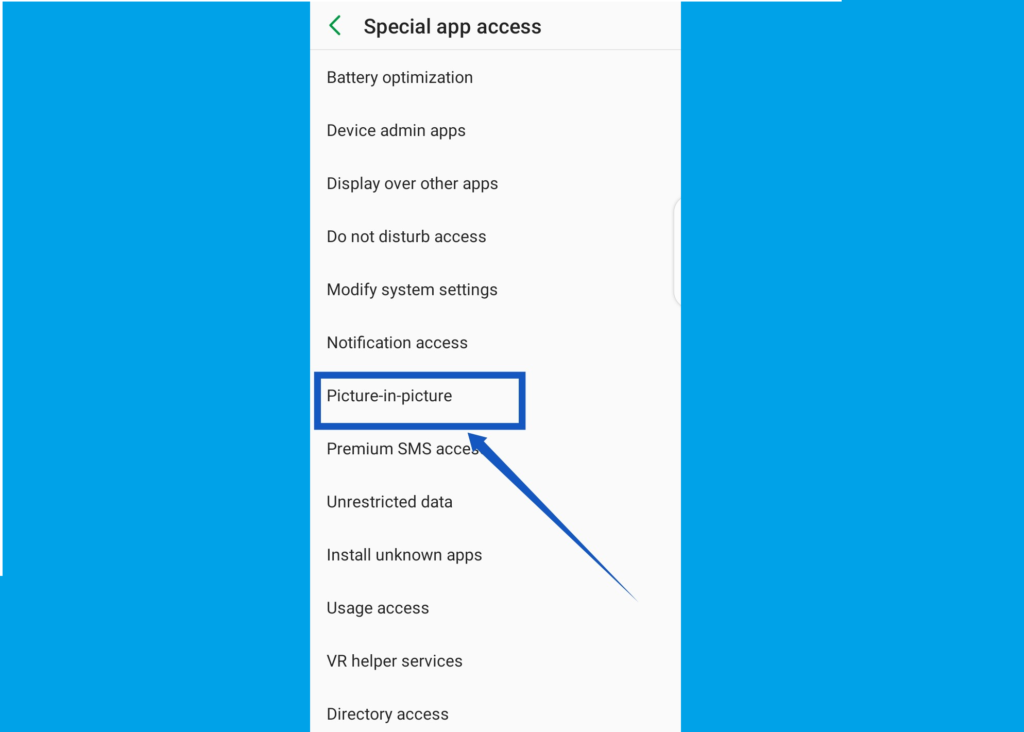 Next, select Special app access 
And then Picture-in-picture.
Scroll till you see YouTube, then tap on it.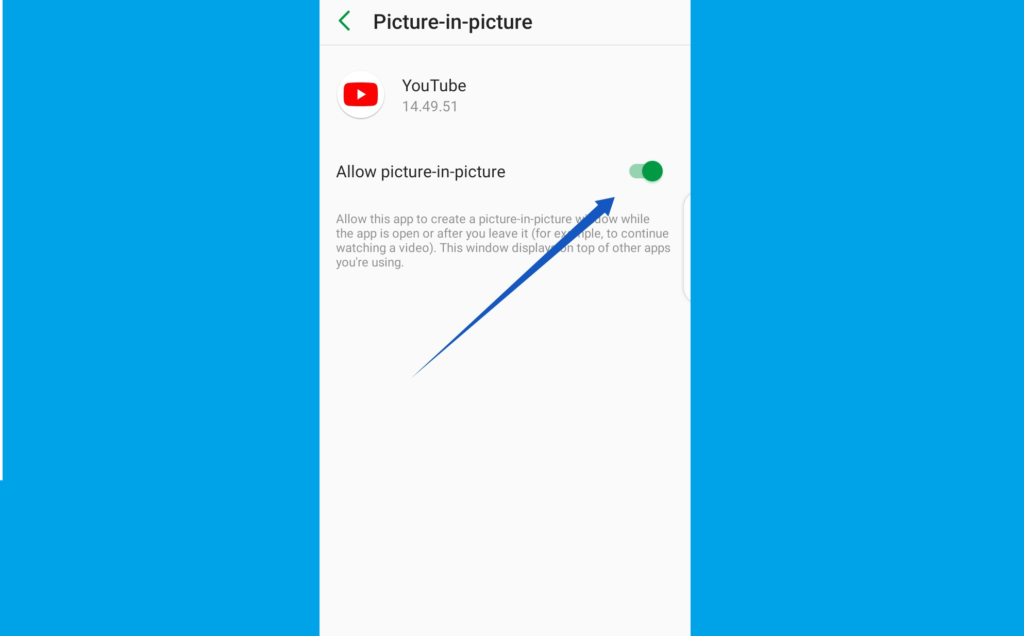 Finally, toggle on Allow picture-in-picture.
Now you can begin using Picture-in-picture on YouTube. All you just need to do is play a YouTube video, and if you need to use other apps and you don't want to interrupt what you're watching, hit the home button on your smartphone while the video is playing and your video will shrink into a small player. However, you should keep in mind that the feature will not work if your YouTube video is paused.
Advertisement - Continue reading below