Instant money is Stanbic bank's convenient money transfer service which allows you to send money to anyone's phone. The recipient doesn't need to be a Stanbic bank customer, or have a bank account in any bank. You can read more about it here.
The service has been available via Stanbic's web application and USSD channel *290# . I've been a Stanbic customer for years and Instant Money has been by go-to money transfer option for sending quick cash to suppliers, family and friends straight from my account. One of my complaints to the bank has been the absence of this feature in the Mobile App which I use more than the website or USSD code.
Advertisement - Continue reading below
Now the bank is bringing this feature to its mobile App available on both Android and iOS platforms. The option is available when you tap on the "Transact" icon and then "Send" which now loads the Instant money page. When you tap "New Instant Money payment", the app will load the next page which allows you to select the bank account you wish to transfer funds from, enter the phone number of the recipient and the amount to send.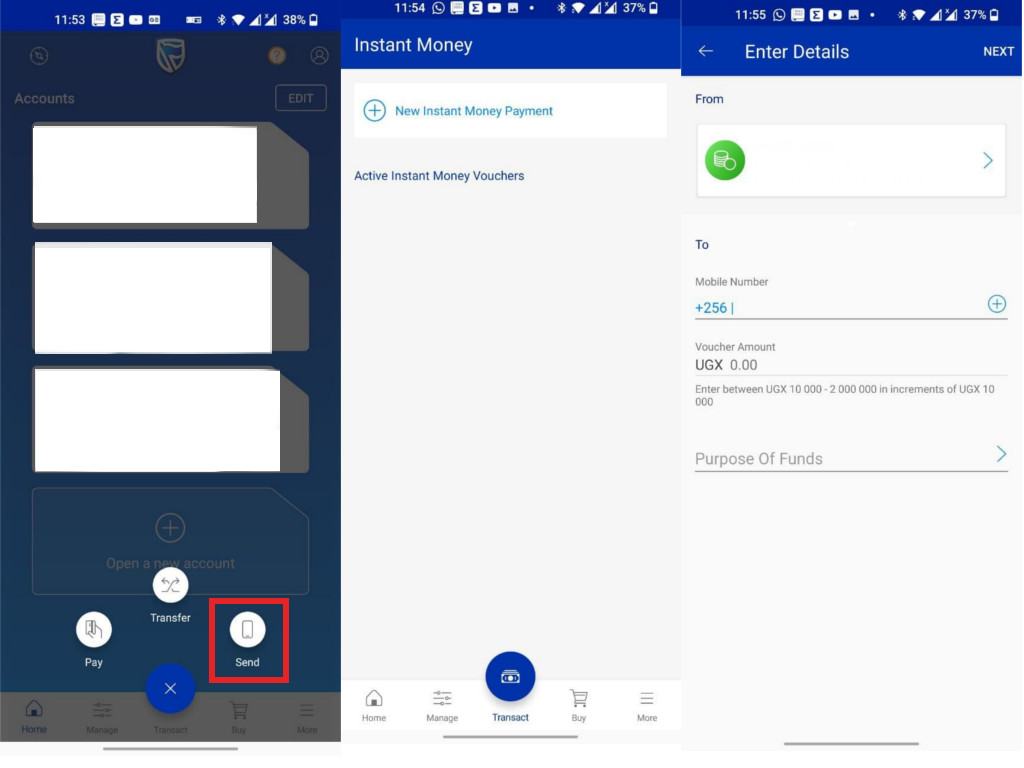 Yeah that's it. Nothing else is new, except Stanbic will be decommissioning the ability to open a new bank account from within the app. The app also now feels much faster than previous versions. Get it from Google Play store or Apple App store.