If you have a business in Uganda and still insist on accepting cash, you are missing out a lot. Why? Because the demand for cashless payments is growing in the country. The number of people who would rather have mobile money instead of hard cash is growing.
According to the Bank of Uganda, the value of transactions processed through mobile money platforms rose by 42.2% to UGX 113.4 trillion for the year ended June 2021. Additionally, the value of payments made through debit cards rose by 14.4% to UGX 1,561.1 billion for the year ended June 2021.
Advertisement - Continue reading below
Advantages of using Cashless Payments
Convenience: Cashless payments eliminate the need to carry cash and the need for company owners and customers to queue for ATM services. This helps save time. It is also easy for you to keep track of your incoming and departing payments, when you use cashless.
Security: With different levels of encryption and authentication, cashless payment channels are made secure. Most cashless payment methods have two-factor authentication or require a PIN before authorising a transaction.
Now that we have the advantages out of the way, here's how to accept cashless payments as a business in Uganda:
1. Receiving Mobile Money
As a business, you can ask the consumer to send you the money on your mobile money account in exchange for a good or service. This is very convenient, especially if you will deliver the product to the customer but do not want them to give the cash to the delivery agent.
2. Using MTN Momo Pay or Airtel Pay
MTN Uganda and Airtel Uganda have mechanisms that can allow you to receive payments from customers by simply inputting your merchant number.
On MTN Uganda, the customer can dial *165# and then select Momo Pay, after which they will be required to enter the merchant code. The process is similar when using Airtel Uganda; dial *185# and enter the merchant code to pay for goods or services.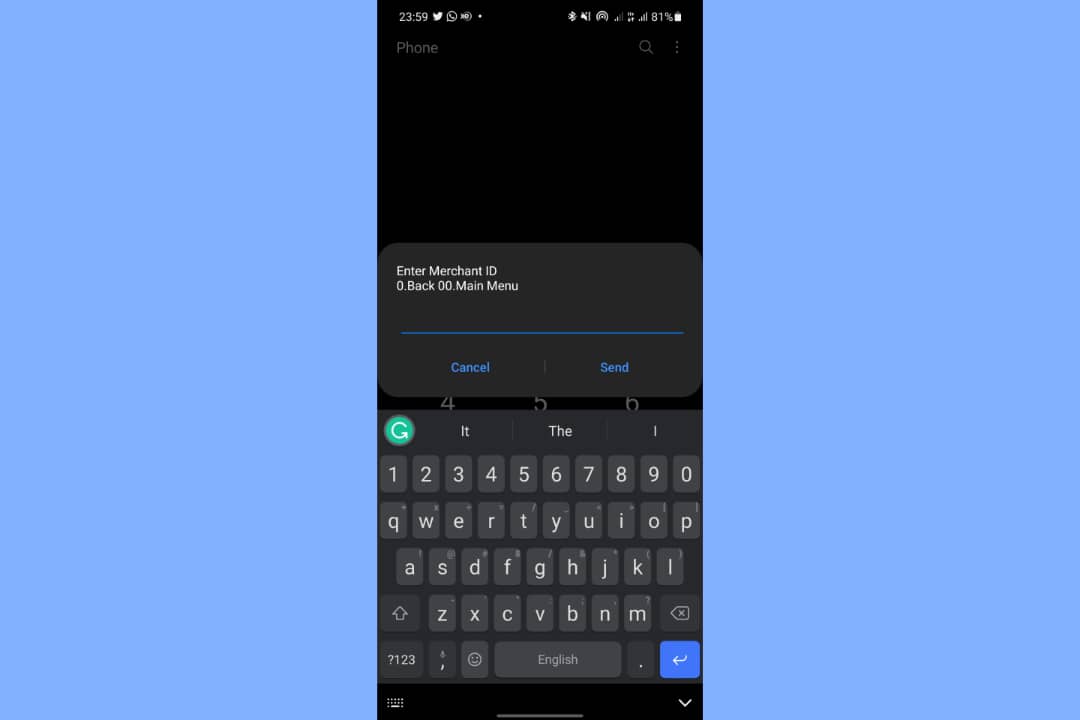 To register your business on MTN Momo Pay or Airtel Pay, contact your service providers directly, and they will onboard your business to the platform.
3. Fintech Apps
The Fintech space in Uganda is growing as several apps come onto the scene. Eversend, Chipper, ChapChap, and Wave are just a few of the many apps dominating the Ugandan payment space. You can open an account on these apps and ask your customers to send money using these apps.
Advertisement - Continue reading below
The beauty of these Fintech apps is that they minimise transaction costs. Chipper, for example, refunds your transaction fees incurred when transferring cash to the app. They then allow free transfer of funds to anyone with a Chipper account.
---
Related Article: How to Make Free Utility Bill Payments on Wave Mobile Money Uganda
---
4. E-Wallets
E-wallets are platforms that allow users to register accounts where they can store their money electronically. In Uganda, e-wallets are common with ride-hailing apps, like Safeboda and Uber.
On Safeboda, for example, a customer can load money on their SB wallet and use this money to pay for services on the app. You can take advantage of this and register your business as a service provider on Safeboda, where you can be paid using SB credits. Better still, you can set up an e-wallet where customers can save to pay for your services.
5. Payment Platforms
Platforms such as Flutterwave help businesses manage their cashless transactions. This is very helpful if you are operating an e-commerce site. These payment platforms can initiate a transaction on the customer's side to input their PIN, and then the money is transferred to your account. E-commerce platforms such as Jumia and Glovo use payment platforms to manage their cashless payments.
7. USSD Codes
This is a great option for people who don't have smartphones or an internet connection. Most of the banks in Uganda use this method to enable people to transfer money from their mobile money accounts to their bank accounts. This method is also used by many utility providers like UMEME and NWSC to allow customers to pay for services like Yaka. Contact your telecom service provider to find out how payments by USSD can be enabled for your business.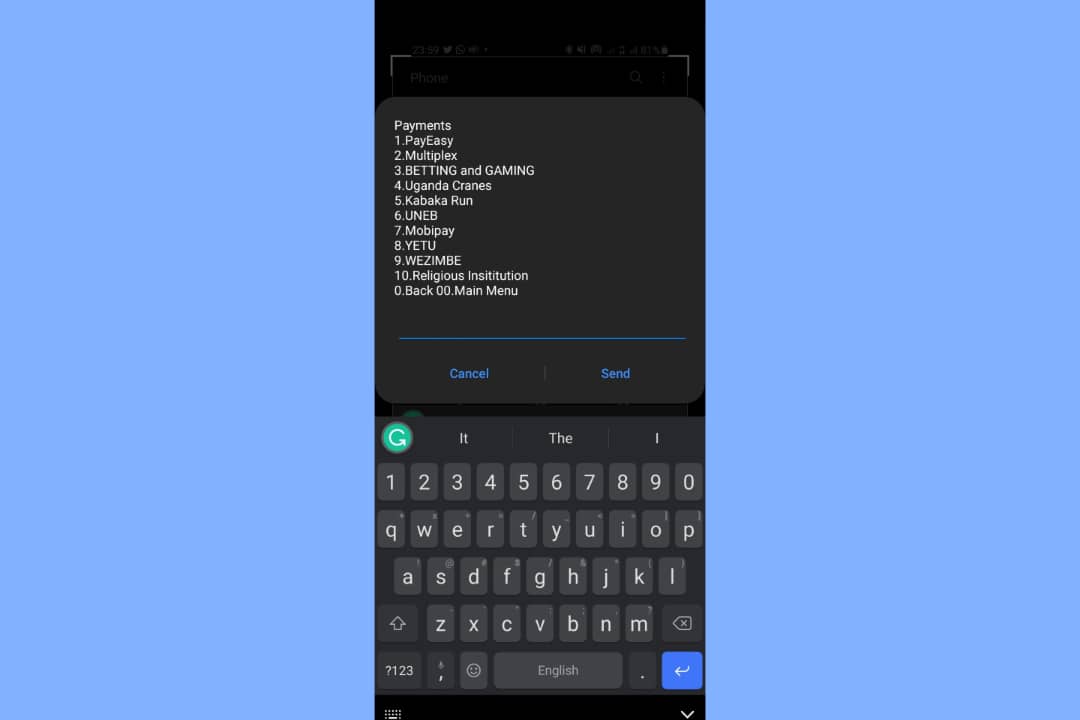 8. Debit or Credit Cards
Another cashless payment option is to use a credit or debit card. All you need is a swipe card facility, also known as a Point of Sale machine, where customers can swipe their credit or debit cards to pay for goods or services.
9. Cheques
This isn't the typical cashless payment that involves phones and apps, but it essentially is cashless. Instead of having someone drive to your depot with bags of cash, why can't they write you a cheque?
Advertisement - Continue reading below
For a business to thrive and survive, it must adapt and grow with trends. One of these trends is accepting cashless payments from customers or even making cashless payments to suppliers or contractors. What cashless option is your favorite?
Photo by Karolina Grabowska from Pexels