Roku has several hundreds of streaming channels such as Netflix, Plex, Amazon Prime, Apple TV, Hulu, Disney+, Peacock, HBO, Sling, Starz and so forth. Some of these are free to watch while others require paid subscription.
For those that need paid subscription, the billing can either be managed by the streaming channel itself or by Roku. When you setup your Roku device or TV, Roku will ask you for your billing details typically a credit/debit card. This is what it uses to bill your monthly subscriptions. Subscriptions that are billed and managed by Roku will display in the 'Subscriptions' section of your Roku account settings.
Advertisement - Continue reading below
Using the web
To cancel an on-going subscription or if you signed up for a free-trial and you don't wish to continue with a streaming channel, login to your Roku account on the web at roku.com. Then go to My account > Manage your subscriptions > Cancel subscription.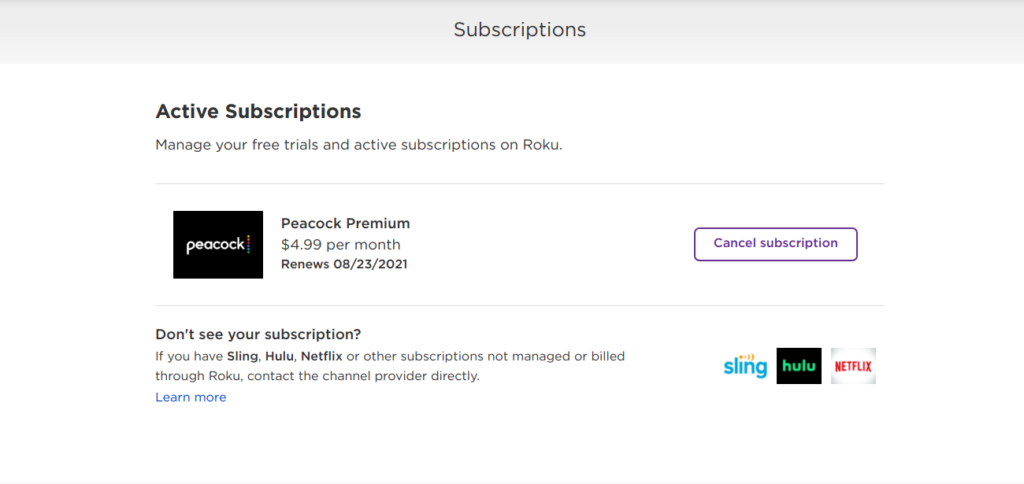 You can also see your past subscription payments via your purchase history.
Using your Roku Smart TV
You can also manage or cancel your subscription by selecting the target channel. Then press on the star button (*) or options key on your remote to show a context menu. Select manage Subscription and then you can choose to cancel.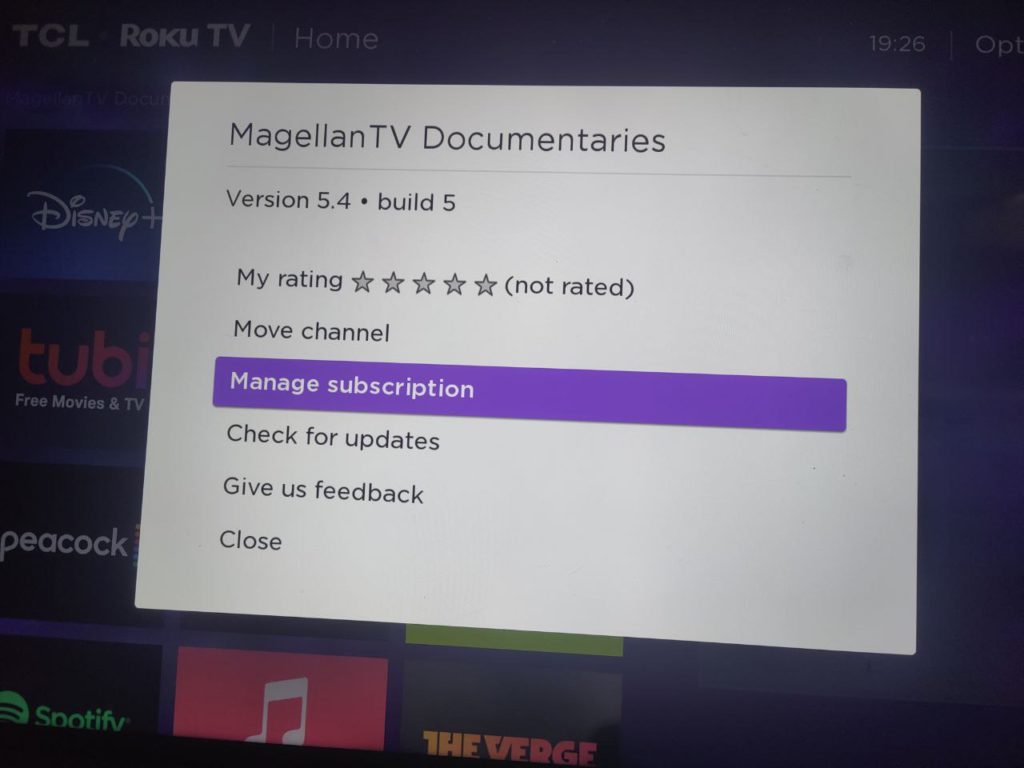 You'll see details of your subscription such as when it's expiring and how much it is per month.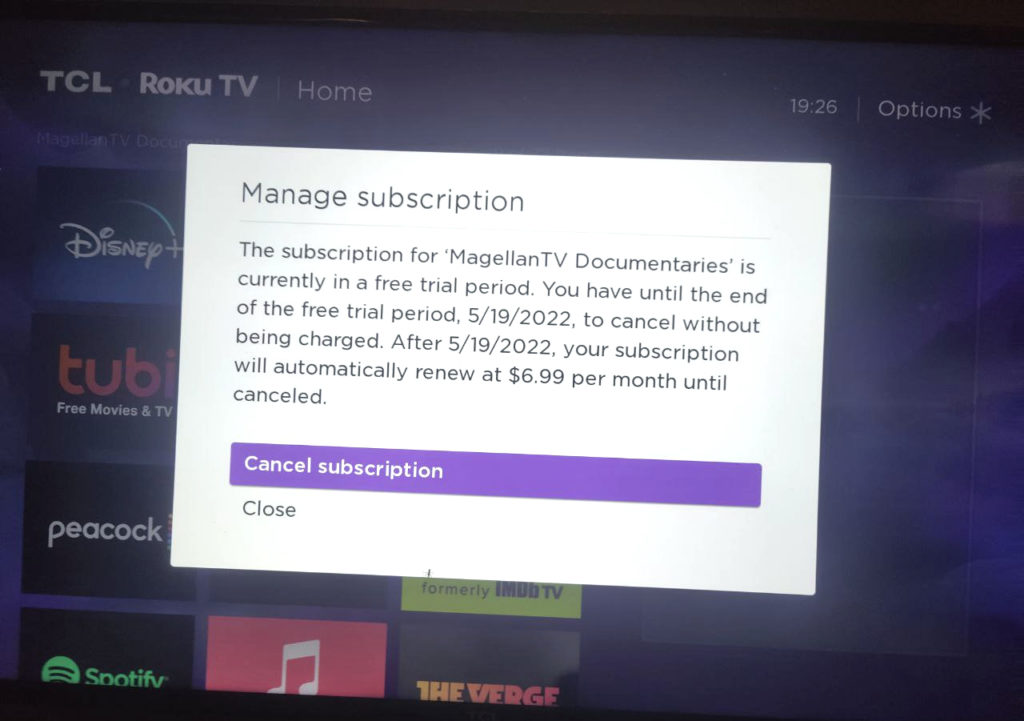 Advertisement - Continue reading below