Netflix currently has a feature called Audio Description. This feature narrates whatever happens on screen while you're watching a Netflix movie or show. This feature works differently from subtitles. With subtitles, what you get is a transcribe or translation of what is being said in the movie, audio description, however, you get a narration of all the visuals as it happens.
For example, If someone punches another person or if a character shoots another character in the movie, audio description will describe the action to you. This feature was created with visually impaired people in mind, and to help aid users' viewing in general.
Advertisement - Continue reading below
In this article, we will show you how to turn on the audio description feature if you're visually impaired or you just need it turned on. We will also show you how to turn it off if you don't want them to disturb you while seeing a movie.
---
---
Turning Audio Description on or off on Netflix
First, open Netflix on your Smart TV.
Select the TV show or movie that you intend to watch.
Tap to start playing the TV show or movie
At either the top or bottom of the screen, select Audio & Subtitles. On TVs, language options may appear at the bottom without the icon. You can choose from the languages shown or select Other to see all language options.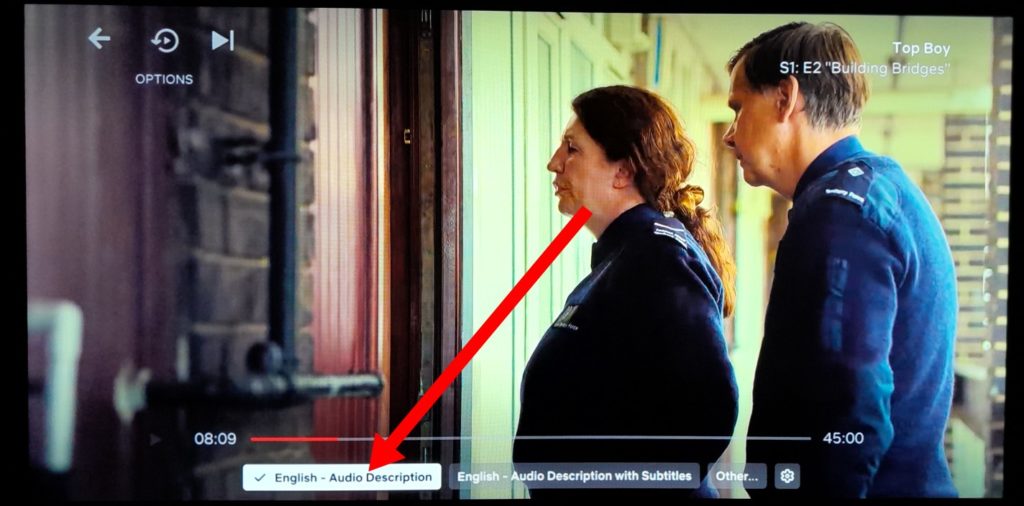 Tap on English – Audio Description to turn it on.
---
Related: How to Customize Subtitles and Language on Netflix for Better Viewing Experience
---
Conclusion
Finally, you should note that while this feature is available for most Netflix original titles and many other TV shows and movies, some TV shows may not have Audio Description available for all Seasons or Episodes.